Overview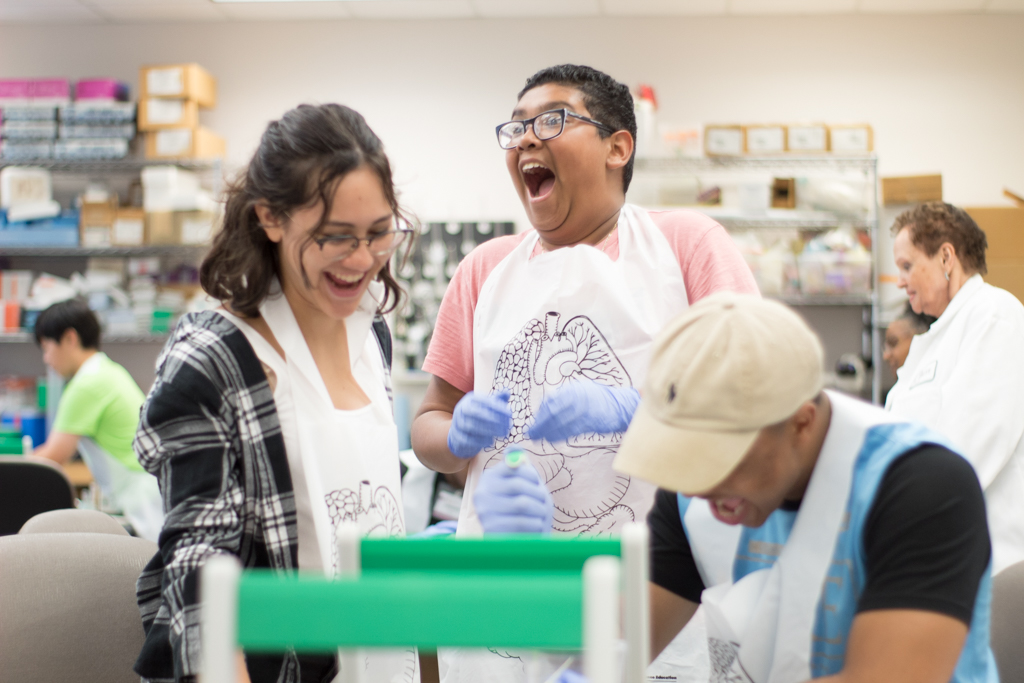 BRITE Futures is the community outreach sector of BRITE and has been in existence since 2008. We provide STEM engagement opportunities for middle and high school students and teachers. To date, we have served more than 15,000 students (BRITE Futures K-12 Scholars) and more than 800 teachers from 92 of the 100 counties within North Carolina. We plan to reach the remaining counties within the next three years.
We provide STEM engagement opportunities throughout the academic year and the summer. Over the years, we have formed a number of partnerships with constituents such as the Golden LEAF Foundations, NCBC, the BPD (Biomanufacturing and Process Development) Steering Committee, Pfizer, and a number of community organizations, resulting in more than $260,000 in funding to support our activities. We welcome the opportunity to collaborate and partner to provide more opportunities for more students within our state.
Our mission is to provide opportunities to enhance STEM learning and engagement and information about STEM college programs, like the pharmaceutical sciences, scholarships, and STEM-related careers.
We aim to:
Increase the confidence and STEM identity of students with practical experience and engaging activities

Expose students to hands-on STEM learning and professional-grade scientific equipment

Enlighten students with information about STEM programs and STEM-related careers
We satisfy these goals through three levels of engagement with the BRITE Futures Program: