North Carolina Central University's (NCCU) School of Education has introduced a new program to increase minority male representation in education. The Marathon Teaching Institute aims to further assist with developing a more diverse field of top-quality educators.
According to a recent U.S. Department of Education report, African American men make up only about 2% of the nation's educators.
"The NCCU Marathon Teaching Institute responds to diversity needs in education, while also preparing students for academic and career success," said Audrey W. Beard, Ed.D., NCCU School of Education dean. "Through mentorship and strategic programming and partnerships, the School of Education will increase its efforts to produce educators to make an impact in local communities that need teachers from diverse backgrounds, especially minority male role models."
Four students pursuing careers in education were formally inducted on Aug. 22, 2021, during the program's induction ceremony. To be selected for the program, individuals must be a minority male student majoring in education or counseling willing to participate in community service projects. Students also must possess a cumulative 2.7 GPA or higher and meet all NCCU Teacher Education Program requirements. 
NCCU's Men's Achievement Center will provide participants additional support through the African-American Male Initiative. 
Students chosen for the program's alpha cohort are: Cameron Emery, a junior elementary education major from Champaign, Ill.; Miles Turmon, a senior elementary education major from Easley, S.C.; Chester Crowder Jr., a senior elementary education major from Raleigh, N.C.; and Marquay Spencer-Gibbs a junior English major from Engelhard, N.C.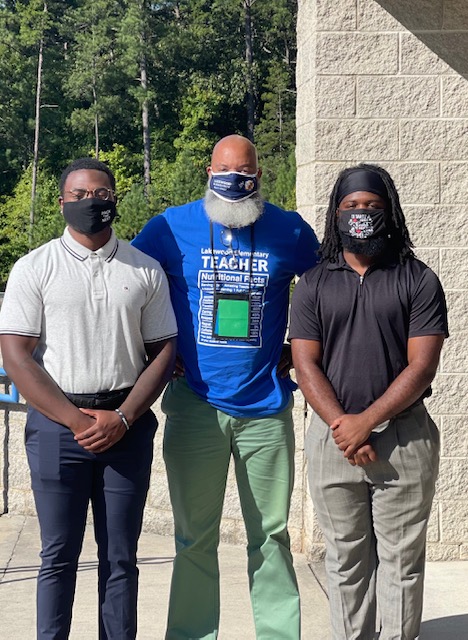 Program participants Chester Crowder and Miles Turmon are recipients of a $25,000 scholarship from the Schmook Family Opportunity Scholarship. The scholarship is named in honor of David Schmoock, a commercial technology executive and avid supporter of NCCU's School of Education.
"Being a recipient of the Schmook Family Opportunity Scholarship means the world to me," Crowder said. "The Marathon Teaching Institute has provided not only a financial support but also mentorship that has helped to improve my skills while also learning first hand from educators so I can be an influential educator for local youth."
To be considered for the scholarship, individuals must be a male elementary education major with good character and possess a cumulative 3.0 GPA or higher. Individuals must commit to volunteering at a local elementary school during their junior and senior year and to work in Durham Public Schools upon graduation.