Overview
The NCCU Master of Public Administration (MPA) Program is now accredited by NASPAA, the global standard in public service education!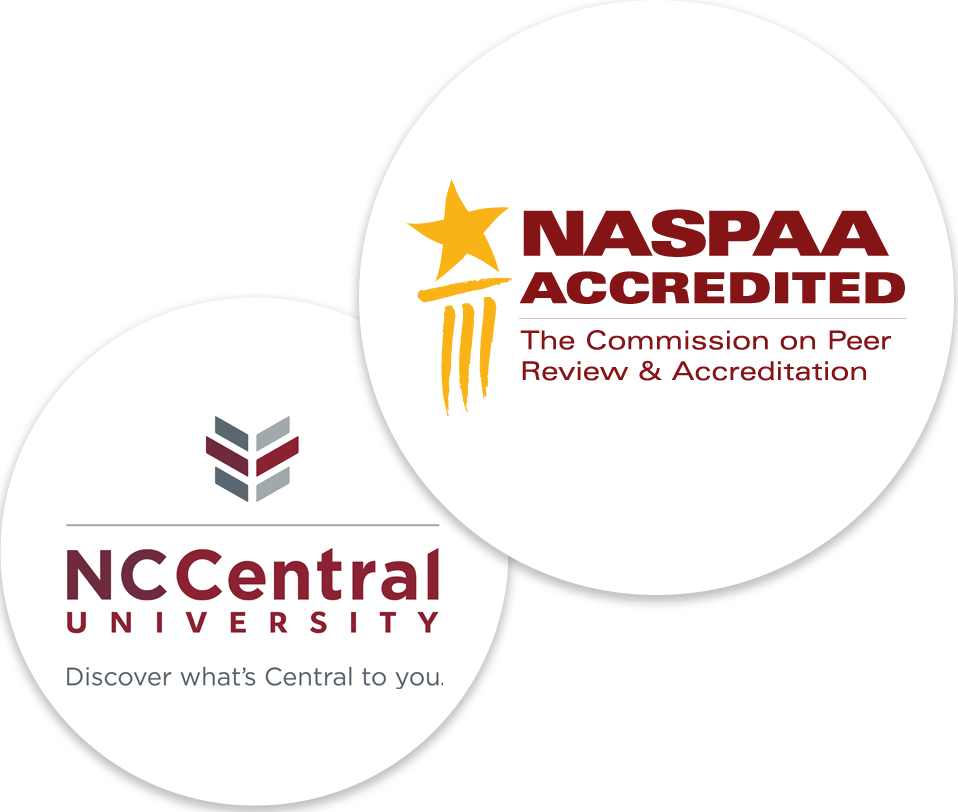 The Department of Public Administration is part of the College of Arts, Social Sciences, and Humanities and the NCCU School of Graduate Studies, and offers the Master of Public Administration degree in traditional and executive tracks. The NCCU Master of Public Administration Program is accredited by the NASPAA Commission Peer Review and Accreditation and listed on the Annual Roster of Accredited Programs in conformity with NASPAA standards.
The department and the MPA program have seven core full-time faculty, in addition to a number of teaching practitioners, other NCCU faculty, and adjunct faculty.
Please follow us on social media (Twitter, Facebook, and LinkedIn) or visit our internal Public Administration Blackboard site.