About RISE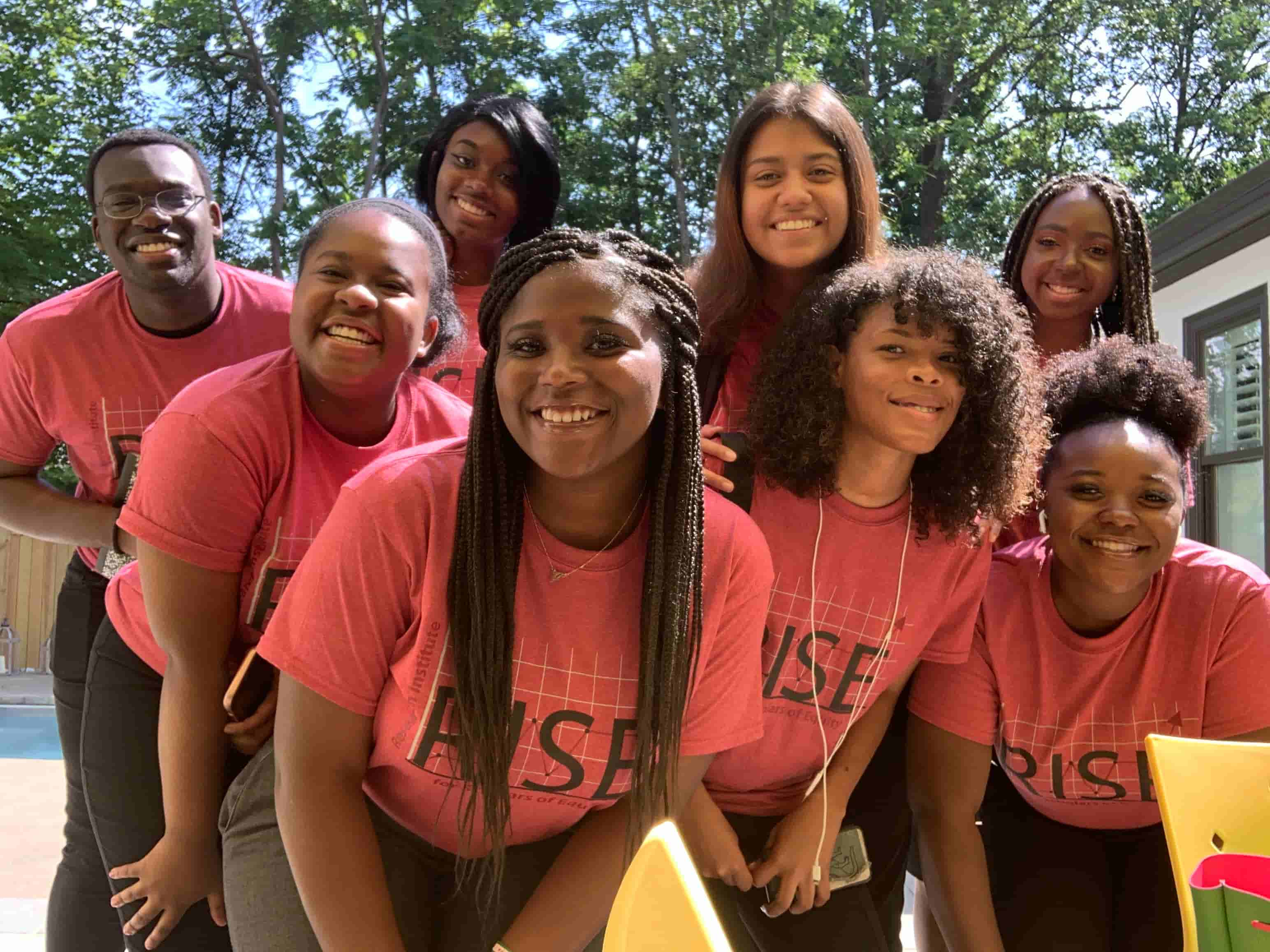 The Research Institute for Scholars of Equity (RISE) program prepares a new generation of scholars committed to addressing issues of social equity.  RISE is an interdisciplinary training program open to students from North Carolina Central University, University of Southern California (USC), Houston-Tillotson University, Jarvis Christian College, Paul Quinn College, Temple University, Texas College, University of New Mexico, UNC-Wilmington, Wiley College and Virginia Union University.
Participants, referred to as "fellows," conduct rigorous, high-quality research in education that will improve the schooling experiences and academic attainment of pre-kindergarten through university-level African American and Latino/a students.
RISE is a training program that has a dual focus:
Provide upper-level undergraduate students with experiences in conducting mixed-methods education research while preparing participants for doctoral study.
Assist in increasing diversity in the education sciences.
It also focuses on the ongoing inequities in education found in American schools, highlighting African-American and Latino/a students of all ages. Within the theme, fellows research social justice in education and teacher preparation. As part of the year-long training program, fellows also receive training in education research, conduct research with peers and faculty mentors and receive assistance in applying to doctoral programs.
Its core feature consists of an eight-week summer research institute that introduces critical race theory to mixed-methods research techniques and study issues including teacher quality, education policy, race and social justice in education.