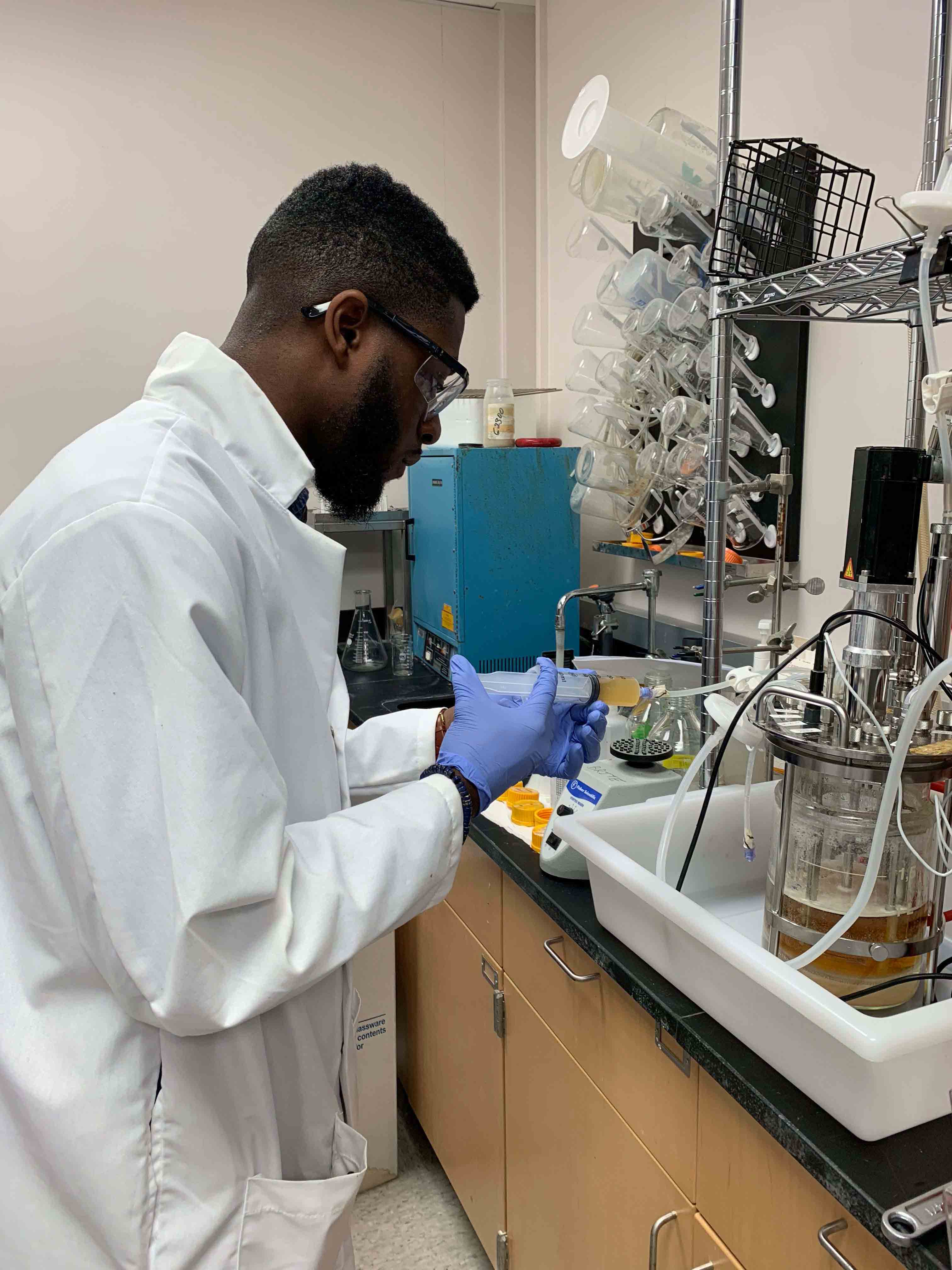 Small-molecule drug development has dominated the pharmaceutical industry for decades. Their pharmacokinetic properties are easy to optimize, they are easy to manufacture, and they have a proven track record of success.
However, most small molecules lack specificity, which contributes to a much higher failure rate at the clinical trial stage of development. Their lack of specificity contributes to undesirable side effects and toxicity.
One alternative solution looks at the use of biologics—proteins, monoclonal antibodies, peptides, and gene and cell therapy products—that offer a more specific effect against targets of interest. The demand for expertise in the area of production, recovery, and purification of biologics is met at BRITE by training students to be job-ready for biomanufacturing jobs upon graduation.