Nina Smith, Ph.D., associate professor of human sciences at North Carolina Central University (NCCU), wants to help improve the lives of Black Americans.
And that's what she hopes to accomplish by the study she began in August 2020 – thanks to a $11,500 grant from the North Carolina Policy Collaboratory by way of the North Carolina General Assembly – to study COVID-19's impact on African Americans.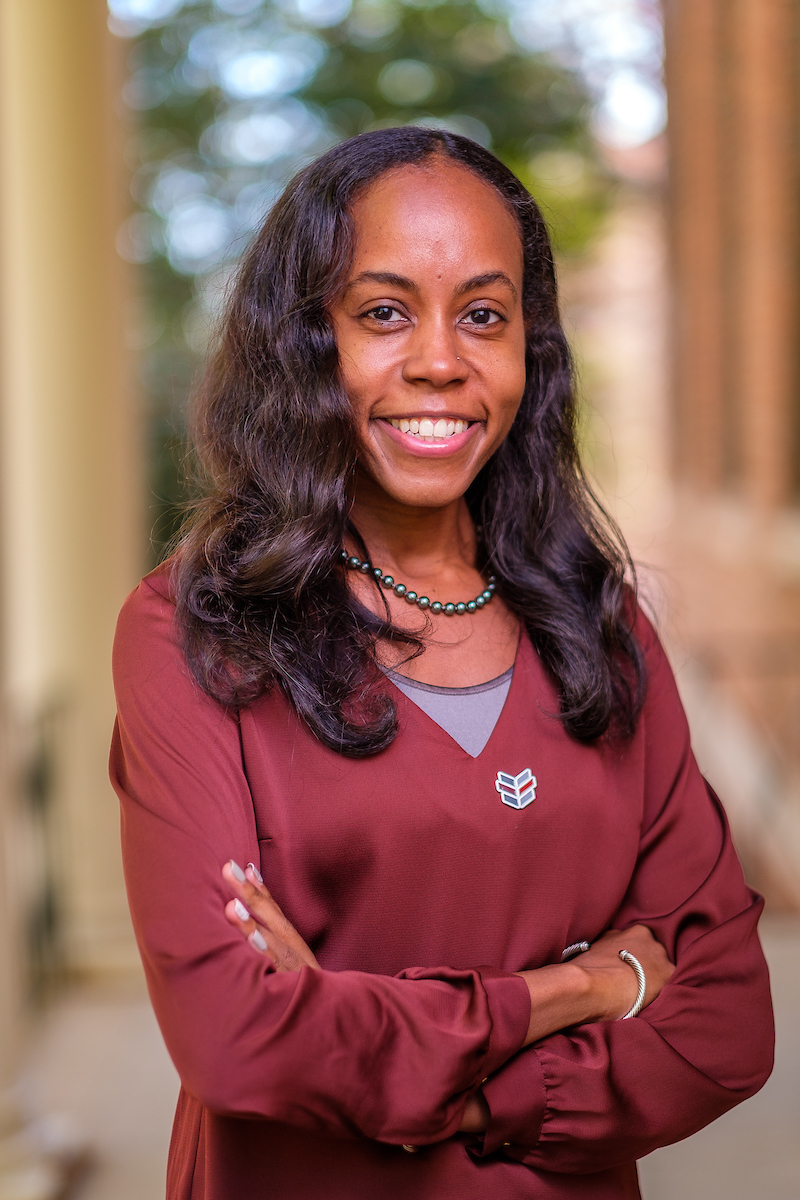 "Soon after the first U.S. COVID cases were confirmed, it quickly became evident that there were racial and ethnic disparities in terms of who was contracting it," Smith said. "As a Black woman, it concerned me that Black people were experiencing infection, illness and death at higher rates than white people.
In partnership with NCCU's Julius L. Chambers Biomedical and Biotechnology Research Institute, Smith collected information about the virus' impact from Black people in Durham, Wake, Halifax and Cabarrus counties.
"I wanted to know more about other factors that could be associated with these disparate rates," Smith continued. "I was particularly interested in exploring social determinants of health – conditions in the places people live, learn and work that are linked to a wide range of health outcomes."
Participants in phase one of her study had to identify as Black and have at least one child under age 18 in their household. They answered survey questions about employment experiences during COVID, parent-child interactions, mental health, household routines, sources of support and food insecurity. In all, 182 respondents submitted online surveys.
Phase two occurred in January 2021, when Smith interviewed 11 participants via Zoom. All participants were anonymous.
"I asked more in-depth questions about their experiences with COVID," Smith said. "For the most part, people indicated they hadn't contracted the virus. It was still pretty early on when we were in lockdown, everyone was quarantining and there weren't variants."
Smith, who earned her bachelor's degree in psychology from Spelman College, master's degree in psychology from NCCU and her Ph.D. in human development and family studies from the University of North Carolina at Greensboro, is an Atlanta native who comes from a close-knit family and wants to help others through her research. She hopes to publish her findings by mid-summer 2022 in a social science peer review journal.
"There will be several papers that come from these data," Smith said. "It was incredibly rewarding to give voice to a group that's been overlooked and is typically underrepresented in research. The silver lining is my belief that my findings and work others are doing will help bring more exposure to the plight of individuals who need more resources that aren't being prioritized for them."
"I want them to be impacted with positive change," Smith continued. "And beyond giving them a voice, I hope my findings will inform policies and practices aimed at improving the lives of Black children and families."