About Us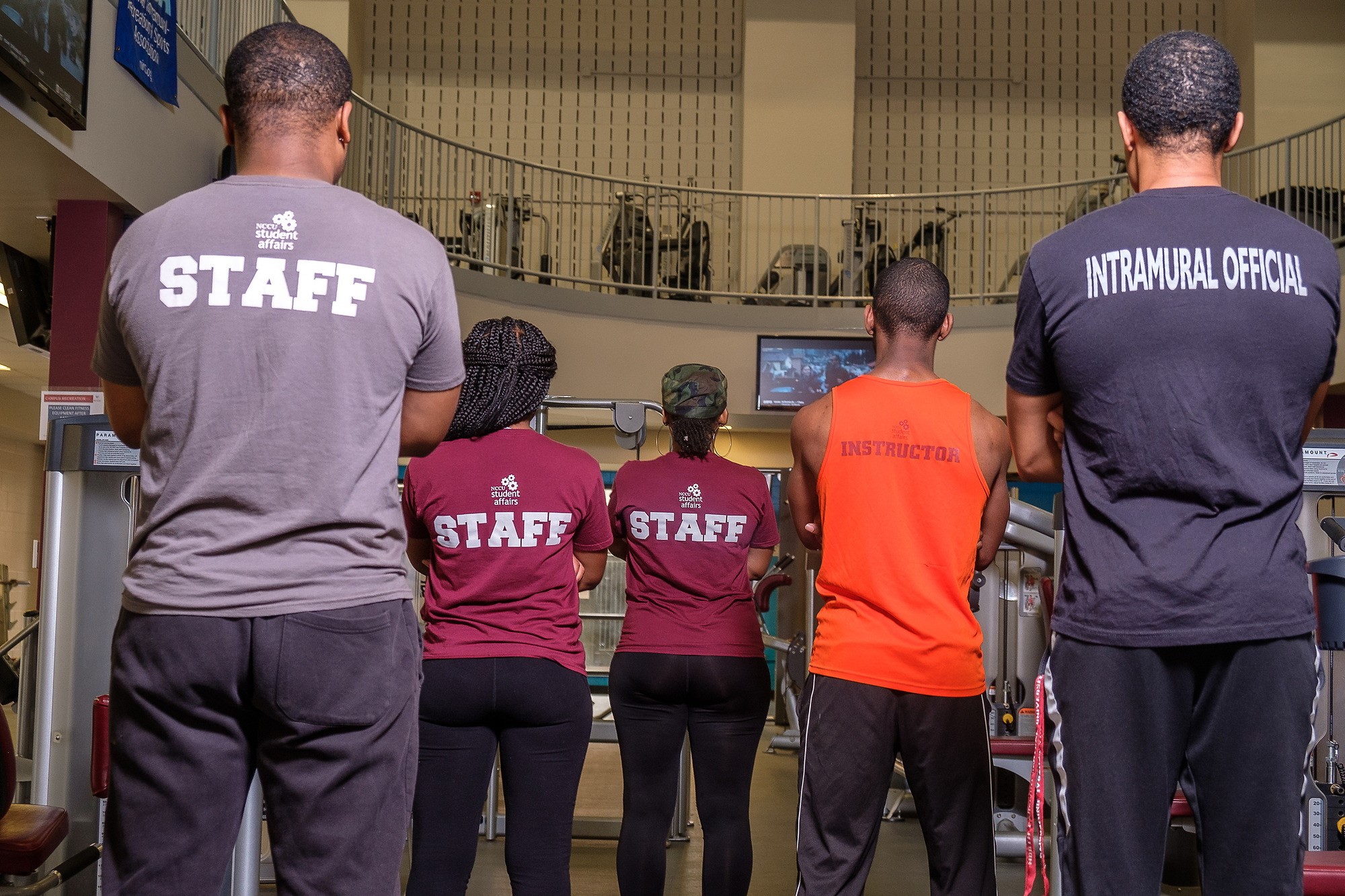 Our Mission
To inspire the Eagle community by providing diverse and inclusive programs and services to cultivate lifelong holistic wellness.
Tagline
Inspiring minds. Cultivating wellness.
Component Areas
Informal Recreation
The LT Walker Complex is available for "walk-in" or self-directed programming at specified hours.(fitness center, studio, racquetball courts and gymnasium).
Fitness Programs
Our programs offer group fitness and personal training to the Eagle community. Fitness classes are offered at various times throughout the week. Individuals at beginner, intermediate and advanced fitness levels are welcome to participate.
Intramural Sports
This program is designed to provide current faculty, staff and students the opportunity to compete and have fun in a flexible yet structured environment. Sports are offered in either tournament or league format.
Club Sports
These student organizations are established to promote and develop a common interest in a sport activity. Each club sport team is student initiated, organized, managed and maintained by volunteer student leaders. Club sport teams have the opportunity to compete outside of the institution against other registered collegiate club sport teams.
E-Sports
This program provides recreational and competitive opportunities to engage in PC and console gaming.
Eagle Venture
This program provides the Eagle Community with opportunities for outdoor experiences and education (e.g., whitewater rafting, skiing, rock climbing and horseback riding).
Aquatics
Recreational swimming is available each week (lap swim, open swimming and special aquatic programming).