Overview
The Department of Mathematics and Physics offers programs of study leading to baccalaureate degrees in Mathematics and Physics. Academic programs allow considerable flexibility for the student (in consultation with an adviser) to work out a plan of study consistent with the student's career objectives and interests.
Programs can be tailored to provide preparation for graduate study, employment in industry or government, licensure for secondary school teaching, or a dual degree in physics and engineering with Duke University and Georgia Institute of Technology. Also available are a minor in either Mathematics or Physics and a two-year pre-engineering program. The Department also offers graduate programs in both Mathematics and Physics that lead to the Master of Science degree.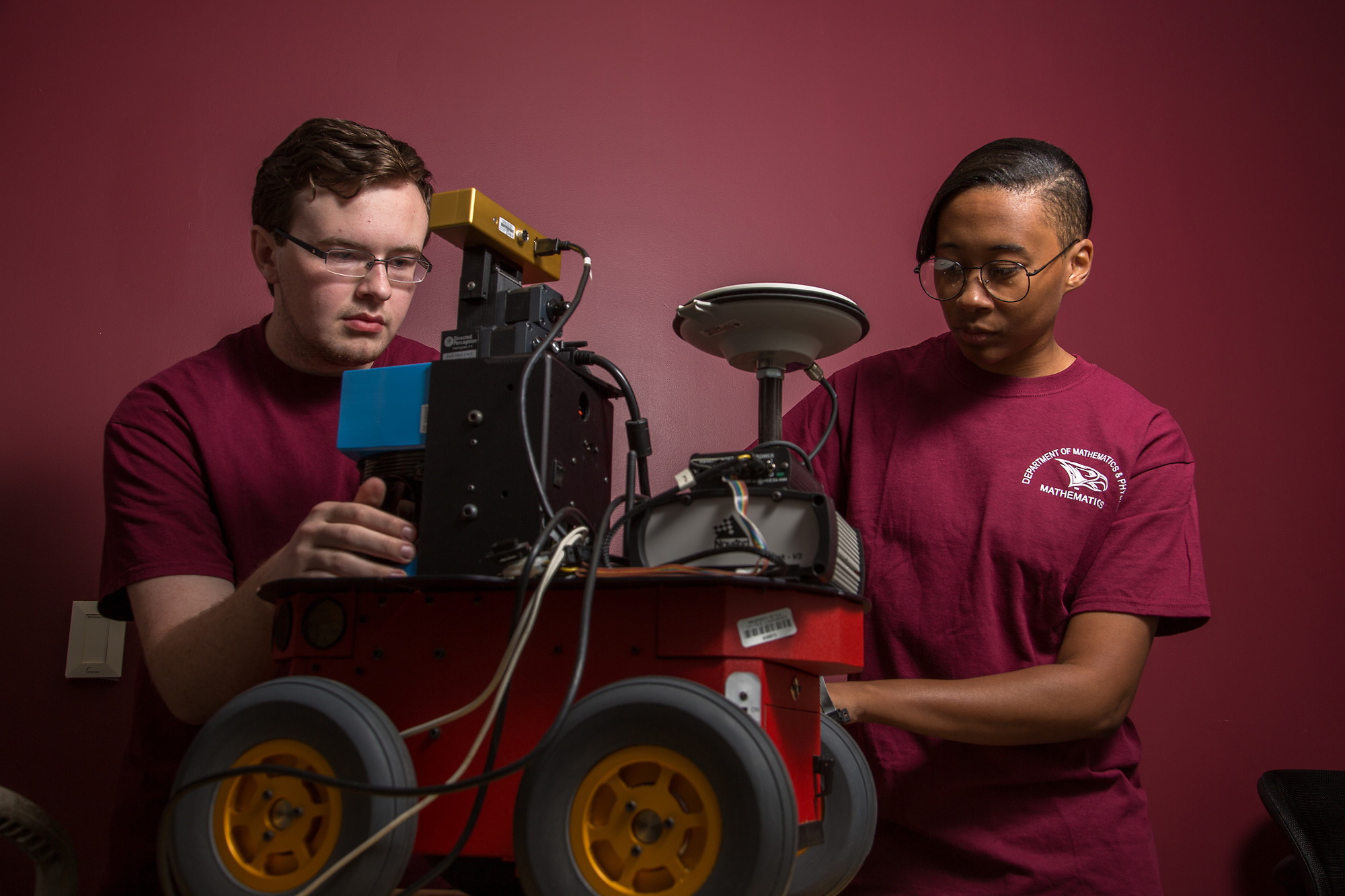 In the Department of Mathematics and Physics, education and training at the graduate level are built on strong experimental and theoretical research programs. With 40 faculty and staff members, our faculty conduct active research in a broad range of areas, including algebra, analysis, geometry, statistics, topology, mathematical biology, mathematical finance, numerical analysis, scientific computing, condensed matter physics, nanomaterials, and nuclear and particle physics.