Ella Fitzgerald Charitable Foundation Scholars in Jazz at NCCU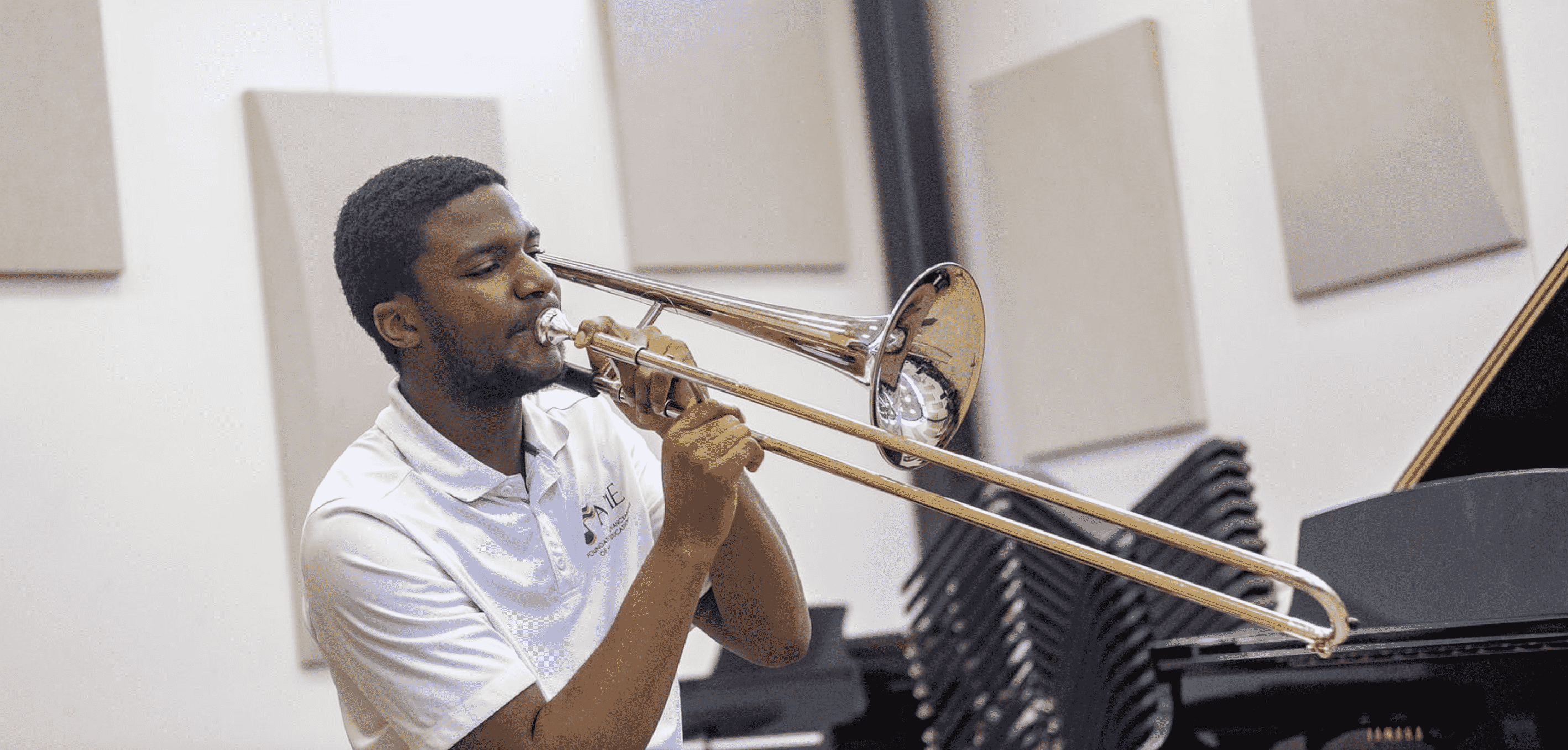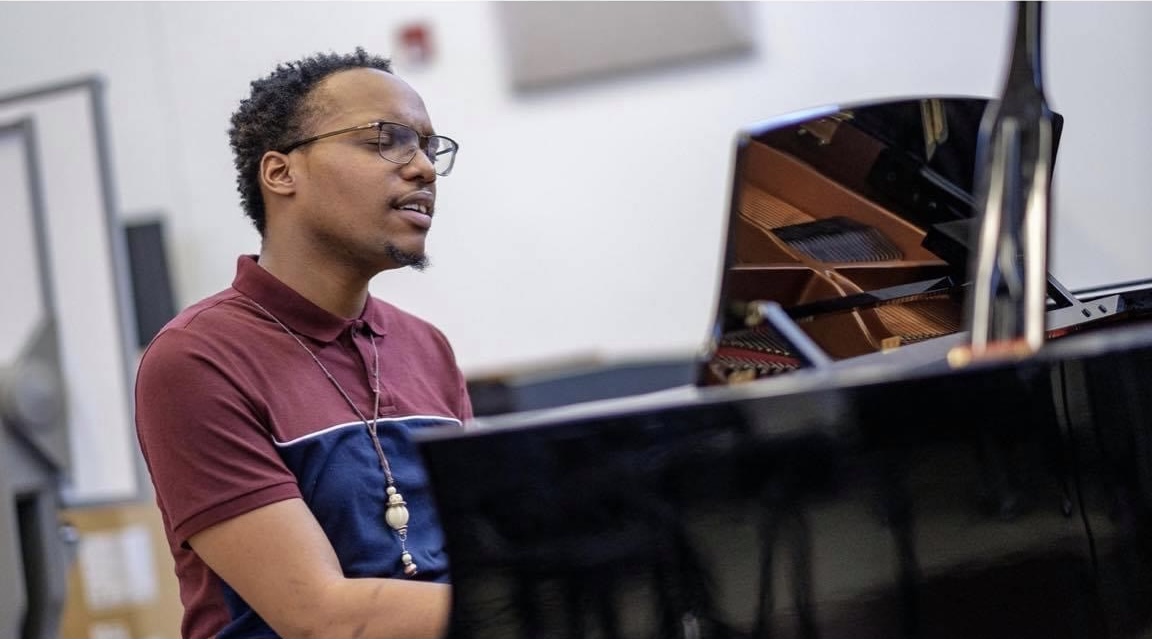 Two jazz studies majors from N.C. Central University's department of music were selected as recipients of a four-year scholarship from the Ella Fitzgerald Charitable Foundation. NCCU was chosen by the foundation to receive this award, which helps bring a new level of prestige and recognition to the jazz studies program. The scholarship provides a new benchmark for NCCU and is a testament to the hard work and resolve of the students and staff who made this possible. Foundation officials also noted the maturity of NCCU's student vocalists and instrumentalists, who demonstrated a high-level of distinction associated with the name and legacy of Ella Fitzgerald. Dr. Ira Wiggins, director of the jazz studies program, noted that the recognition and support embody the high ideals and standards of the NCCU jazz studies program, which represent the program's underlying mission.
The Ella Fitzgerald Charitable Foundation was created and funded in 1993 by Ella Fitzgerald, the First Lady of Song, in order to fulfill her desires to use the fruits of her success to help people of all races, cultures and beliefs. Ella hoped to make their lives more rewarding, and she wanted to foster a love of reading, as well as a love of music. In addition, she hoped to provide assistance to the at-risk and disadvantaged members of our communities — assistance that would enable them to achieve a better quality of life. The Board of Directors of the Ella Fitzgerald Charitable Foundation seeks to continue Ella Fitzgerald's goals by making charitable grants serving four major areas of interest:
Creating educational and other opportunities for children

Fostering a love and knowledge of music, including assistance to students of music

The provision of health care, food, shelter and counseling to those in need

Specific areas of medical care and research, with an emphasis on diabetes, vision problems and heart disease
Note: Please keep in mind that the Ella Fitzgerald Charitable Foundation is a small, private foundation.  They are not able to accept unsolicited grant requests, nor do they have applications.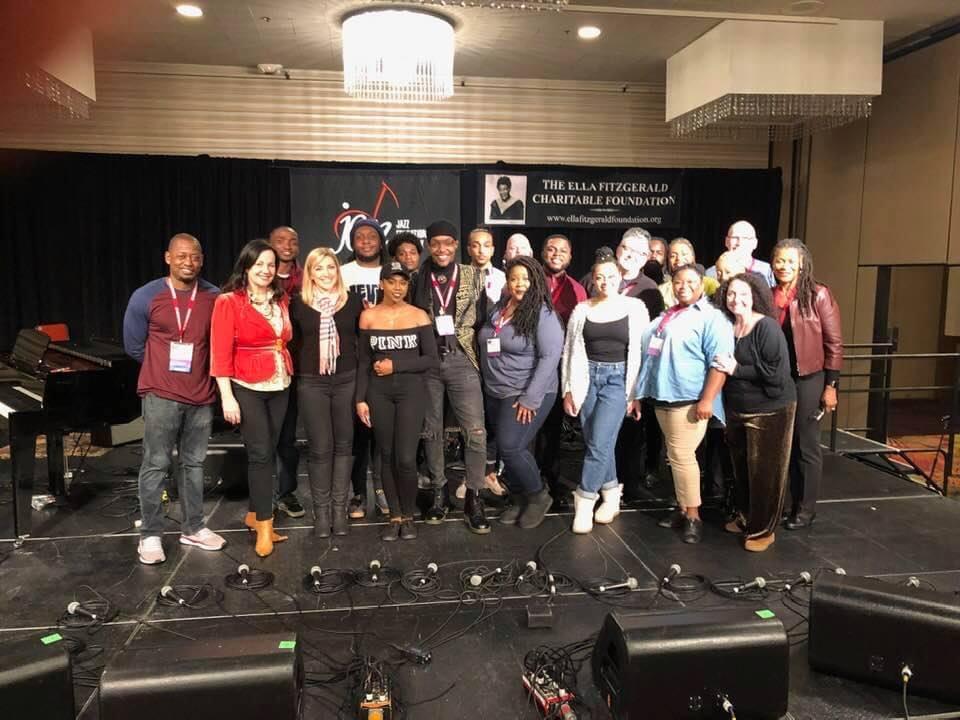 The Foundation operates to help the disadvantaged, the at-risk and the needy, whether these conditions have arisen because of financial, medical or other circumstances. The Foundation strives to help this target population help themselves to make better and more meaningful lives for themselves and for their families.
The Foundation also makes grants to organizations that assist disadvantaged and at-risk children of all backgrounds. A strong emphasis is placed on after-school enrichment activities, learning and reading programs, and other activities that help children go on to achieve rewarding and meaningful futures. The Foundation may also make grants (although not directly to individuals) to fund scholarships for college.
The Foundation, through its donations, assists numerous organizations that provide free or low-cost health and dental care to those who have no health care coverage, as well as providing funding for organizations that provide shelter and food for those in need. The Foundation also funds medical research in the areas of diabetes, heart disease, vision/eye problems and childhood illnesses.
The Foundation makes grants to promote a love of music, to provide music education for children and young adults, and to provide exposure to the joys and beauty of music for children and adults. In making all the above-mentioned grants, the Board of Directors strives to fulfill the charitable goals established by the beloved First Lady of Song, Miss Ella Fitzgerald.
Highlights of the Criteria That the NCCU Ella Fitzgerald Charitable Foundation Scholars Must Meet:
Must maintain a minimum GPA of 3.0. (If student GPA falls below 3.0, they will be on probation and have one semester to raise the GPA to a 3.0 or better.)

Must be accepted into the Jazz Studies program as a declared Jazz Studies major for the duration of the scholarship. (Teacher Certification candidates must maintain and complete the Jazz Studies curriculum).

Must be an undergraduate student.

Must be able to qualify for in-state tuition. 

Must be in the Jazz Studies large ensembles, Jazz Ensemble or Vocal Jazz Ensemble.

The scholarship is only for tuition, room and board. An additional $1,000 for each recipient is available for supplies, books, fees, a parking pass, and other applicable fees and is not transferrable or refundable.

Student must follow the University Policy of Student Conduct, especially with regard to having no involvement with drugs or alcohol.

The student must successfully pass their end-of-semester jury exam.

The student must maintain a minimum of a 3.0 in their Applied Lesson.