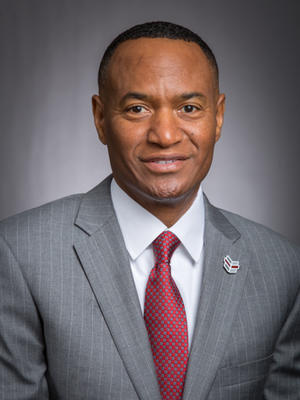 NC Central's School of Business is built on a foundation of excellence.  The forefathers of this institution paved the way for students to have a platform from which intellectuals are celebrated and innovation is imminent. The School of Business has a profound sense of community and collaboration.  We are surrounded by faculty, staff, alumni, and administrators who are immensely involved in the well-being of students, passionate about community service, and supremely dedicated to our mission and vision.  
The NC Central School of Business prepares students by emphasizing the key ingredients for success in today's and tomorrow's business careers. These ingredients include entrepreneurial thinking, global perspectives, technology proficiency, integrated business decision-making, and ethical leadership. 
Through the work of our students and faculty, we intentionally serve our community by providing experience and skills to make the community a better place to live and work. Students engage in meaningful community service in keeping with the university's motto of "Truth and Service."
The School of Business' approach to providing real-world experiences prepares students to be successful, impact the community, and contribute to the global marketplace. Join us on this exciting journey!
Anthony C. Nelson
Dean, School of Business