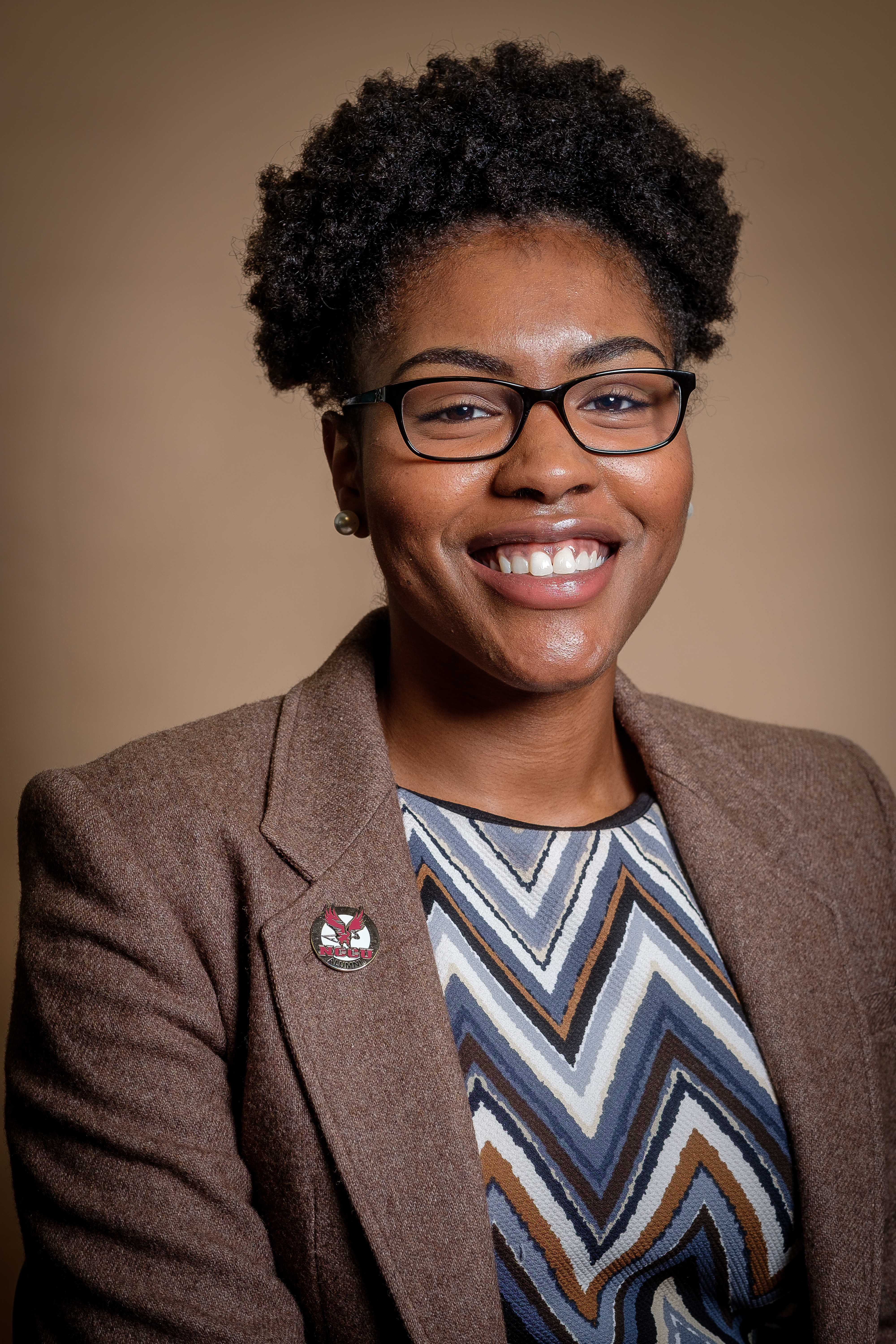 Greetings, graduate students, alumni, faculty, and staff!
It is with great honor and humility that I welcome you to North Carolina Central University. For those who are continuing your education in graduate school, welcome back to the Eagles' Nest! My name is Deja Young, and I have the pleasure of serving as the Graduate Student Association president for the 2020–2021 academic year.
The Graduate Student Association (GSA) is designed to provide students with professional development and networking engagements. We do so by hosting insightful meetings, partnering with organizations around campus, and contributing to the city of Durham through community service. As we aim to continue connecting graduate students to the many resources offered by the University, we are confident that our efforts will make your tenure at NCCU remarkable! 
The COVID-19 pandemic has created uncertainty for all of us; the uncertainty is especially pronounced for college students as we begin the fall semester. NCCU will be a very different campus this academic year. We will enforce physical distancing, virtual meet-ups, personal protective equipment (PPE), and a COVID-19 screening survey upon entering campus. Go to https://nccu.medicatconnect.com/ and login to complete the COVID-19 survey. To support our social distancing efforts, we ask that you make a reservation to visit the Graduate Student Lounge at least 24 hours in advance: 
Visit the Graduate Student Lounge Reservation Request
The GSA team is passionate about serving the graduate student community, and we hope to meet you during your time at NCCU. We look forward to being your advocates and assisting with your matriculation as best as possible. Thank you and have a productive year!
In Truth and Service,
Deja Young