Last year, NCCU's Information Technology Services Division distributed over 200 loaner Chromebooks and laptops to our students, and we had more students who had needs we were unable to meet. When the funding became available for us to provide laptops not as loaners but as an essential tool to our students, the Chancellor and CFO realized the impact this would have.
Over one week, we distributed over 900 laptops to our first-time, full-time freshman, transfer, grad, law, and Ph.D. students. Each student received a Dell Precision laptop, headset, and backpack. We worked with the student to set it up and connect it to the Eagles wireless network. The laptops came with 4-year Pro-Support Plus Tech Support and a 4-year hardware warranty to ensure the sustainability of the technology. We also provided the students with a QR code that provided instructions on downloading Office.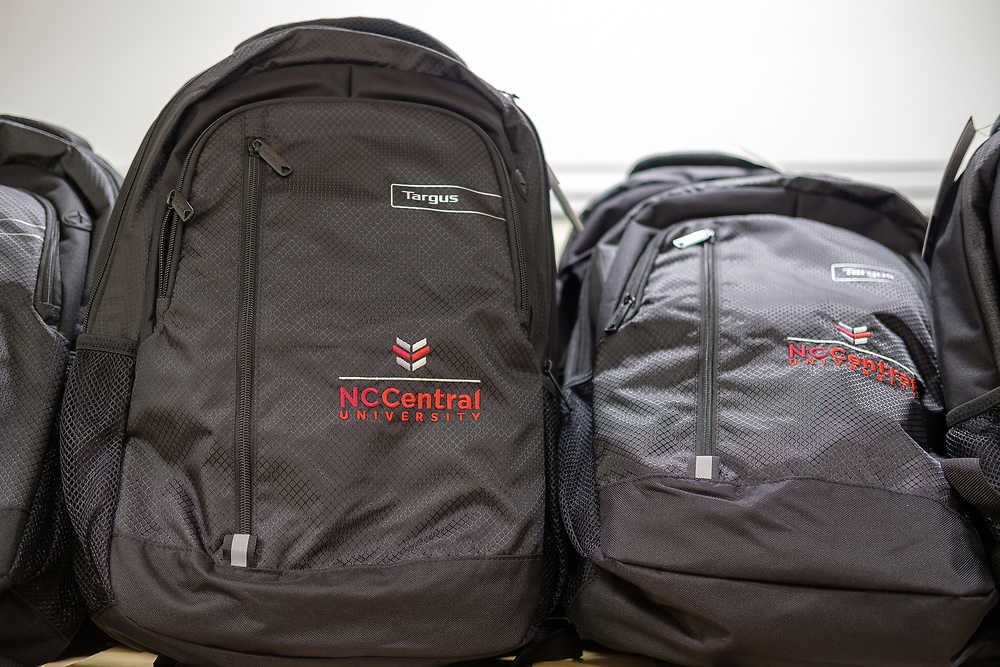 Students today more than ever need to have reliable technology, especially a reliable laptop. As was evident from last year's demand for laptop loaners, many of our students come with outdated technology and some with no access to a computer. These laptops are now theirs to use whether they are taking traditional or online courses. They will have a laptop that will last at least four years, providing them an opportunity to not only excel academically but also develop the necessary skills to pursue their careers or further their education.
Mrs. Patrice Walker, Quebbie Brinson, Jr., and the Client Services department went above and beyond in planning and executing this program. They worked long days moving, unboxing, and bagging these bundles for our students. It was my pleasure to work alongside the Client Service team. The story behind the story is that there were multiple delays due to shipping and parts not being available. Mrs. Walker and her team had to repeatedly pivot to adjust to those changes.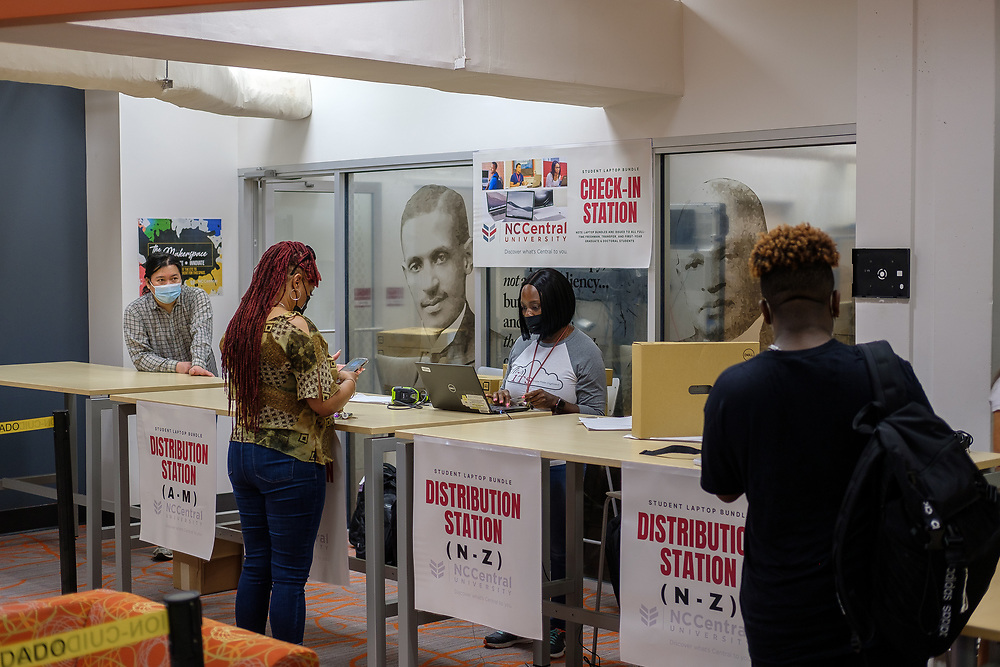 Initially, the bundles were to be done at a warehouse by Dell. To make it all happen on time, we had everything shipped directly to NCCU. Mr. Brinson, with his logistics oversight, was able to get 2,250 laptops, power supplies, headsets and backpacks stored and bundled for students in a matter of days. It is important to note that our vendor partners Dell sent technical staff to NCCU to assist with the bundling and distribution. They stayed with us for 5 days.
We take tremendous pride in knowing the impact these laptops will have on students' success. They were so excited when they pick up their bundles. We saw their smiling eyes (because their faces are masked), and it made us even more excited. When doing this work, we cannot help but smile. Our hearts soar like Eagles as each student left with their laptop. We know that this effort helps each student fulfill the Eagle Promise.
We do have plans to assess the program for potential future efforts. We will survey these students this semester on the benefits of the laptops. We will also work with Institutional Research to measure the impact on grades and retention rates. We are so excited to see the long-term student success resulting from this effort.