Tennis champions are known for their mental and physical stamina. For many NCCU men's tennis athletes, the stamina developed under Coach D. Curtis Lawson has had a profound impact on their academic and professional lives. 
Large numbers of former tennis team members have gone on to study medicine, law, higher education, athletics, business, and many more advanced fields.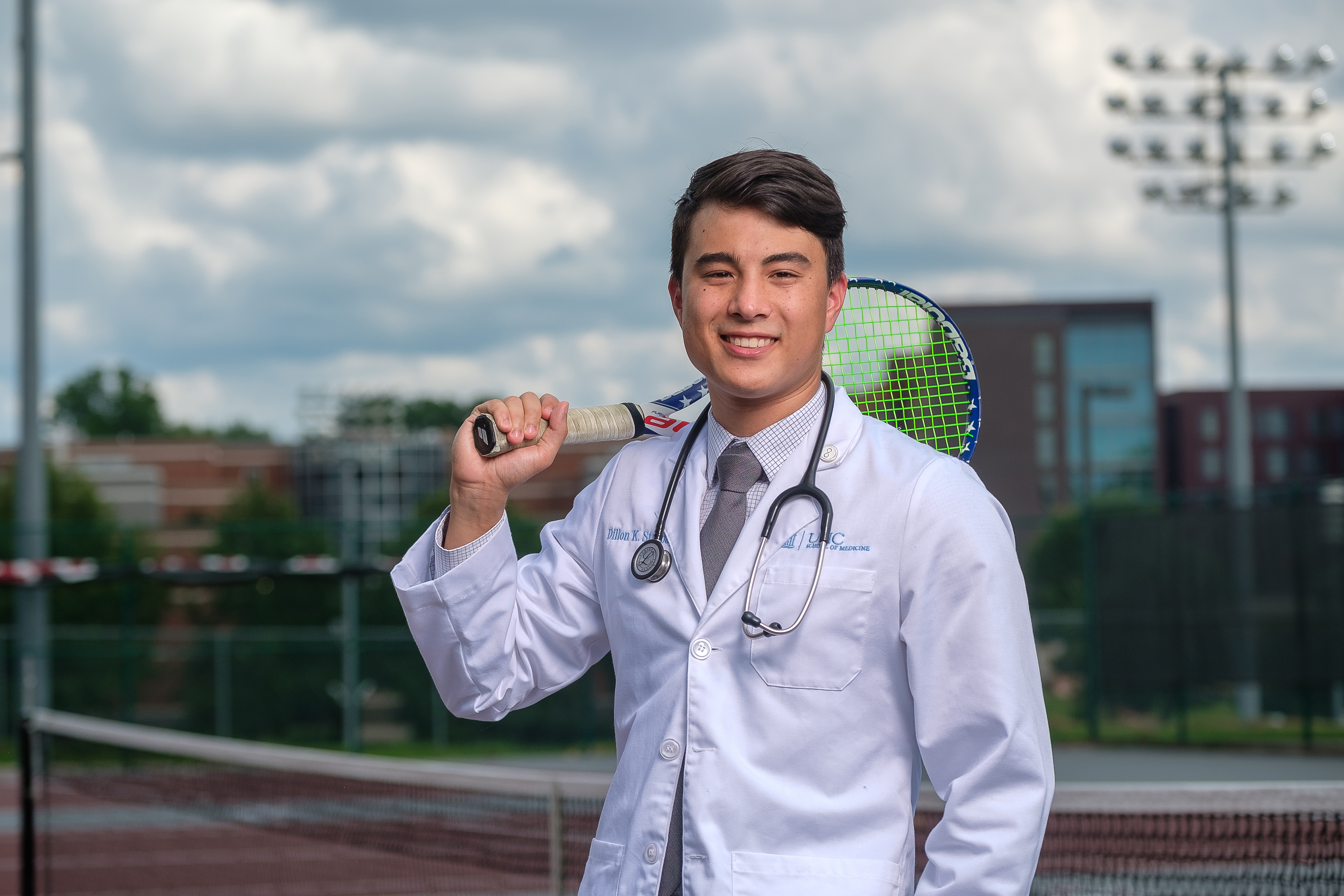 Among those is Dillon Strepay, who joined the team as a walk-on in 2016 and spent the next three years as a varsity player. 
"Being a student-athlete was one of the best and most formative experiences of my life, and I received second-to-none mentorship from Coach Lawson," said Strepay, a 2018 graduate who is now a second-year medical student at the University of North Carolina at Chapel Hill. 
Lawson is a true Eagle, earning an undergraduate degree in 1987 and a master's in 1994. He played tennis as an undergraduate and returned for three separate staff coaching appointments, the latest of which started in 2006. 
Former tennis team members credit Lawson's training style with helping them develop skills useful on the court, but also in the classroom or the boardroom, His style is often compared to the legendary NFL player and coach Tony Dungy. 
"Coaches have to be consistent in teaching, training, and mentoring," Lawson said. "That stability provides a foundation for student-athletes in their formative years. The experiences they go through in college will often set the stage for their lives after graduation." 
Lawson also uses his personal network stretching back to the 1970s to help students during their college years and well beyond. 
Triple Eagle Louis "Skip" Perkins, Ed.D., became one of the first members of the men's tennis team under Lawson's leadership. In 1995, Perkins and his teammates won the team's first division championship in more than 10 years. 
"My experience as a student-athlete was one of the greatest I've had," Perkins said.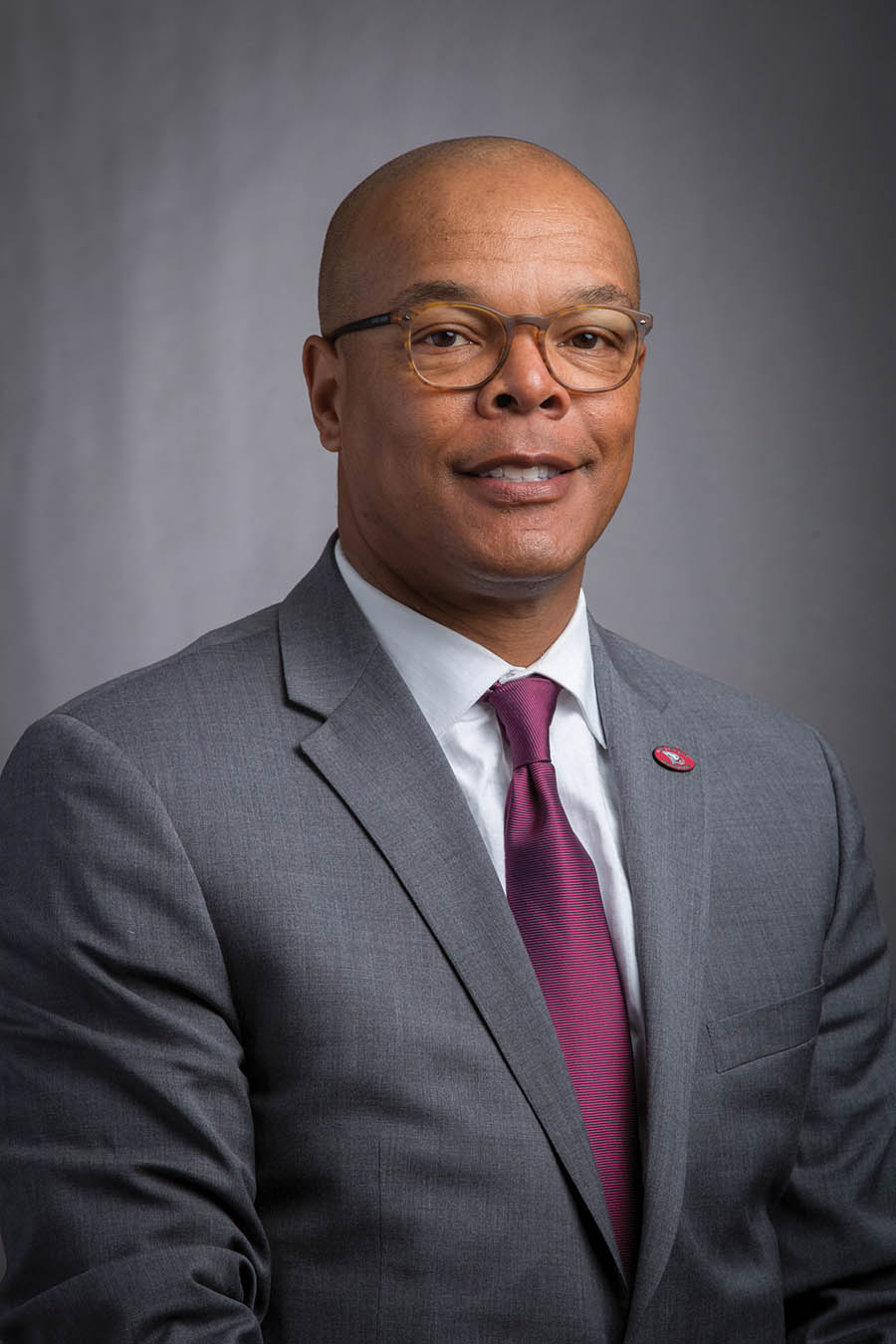 "When you find yourself pursuing an advanced degree – whether it's graduate school, law school or obtaining a doctoral or medical degree – you find yourself reflecting back to strategies that Coach Lawson instilled in you that ultimately lead to success." For this coach, it's about more than a game of tennis. 
"I'm very intentional with my actions; my goal is to not only coach but also shape and mold student-athletes holistically," Lawson said. 
Before each practice, the team recites Lawson's mantra that incorporates his core values: "Excellence Without Excuse. Accountability, Responsibility, and Discipline." 
Lawson's wife, T. Michelle Lawson assists in nurturing student-athletes by creating a family-like atmosphere for the team. 
Tamina Kienka completed his time at NCCU and was a member of the tennis team in 2015. Tamina is currently a third-year M.D. and Ph.D. student at Harvard Medical School. "Coach Lawson allows student-athletes to prioritize every element of their life," Kienka said. "He places emphasis on physical conditioning but also mental conditioning, which is important." 
Along with leadership from Lawson, players get support from their teammates, even in off-court matters, such as completing college admissions applications. 
Aza Stephen Allsop '10, wasted no time using his tennis conditioning to great advantage. Since graduation, the former team captain earned a M.D. from Harvard University, a doctorate from MIT and is now completing his residency in psychiatry at Yale University. 
"Coaches have to be consistent in teaching, training and mentoring. That stability provides a foundation for student-athletes in their formative years. The experiences they go through in college will often set the stage for their lives after graduation." 
- COACH D. CURTIS LAWSON