Student-athlete Jacobia Johnson is earning a bachelor's degree in computer science and business, which is a great victory beyond the diamond.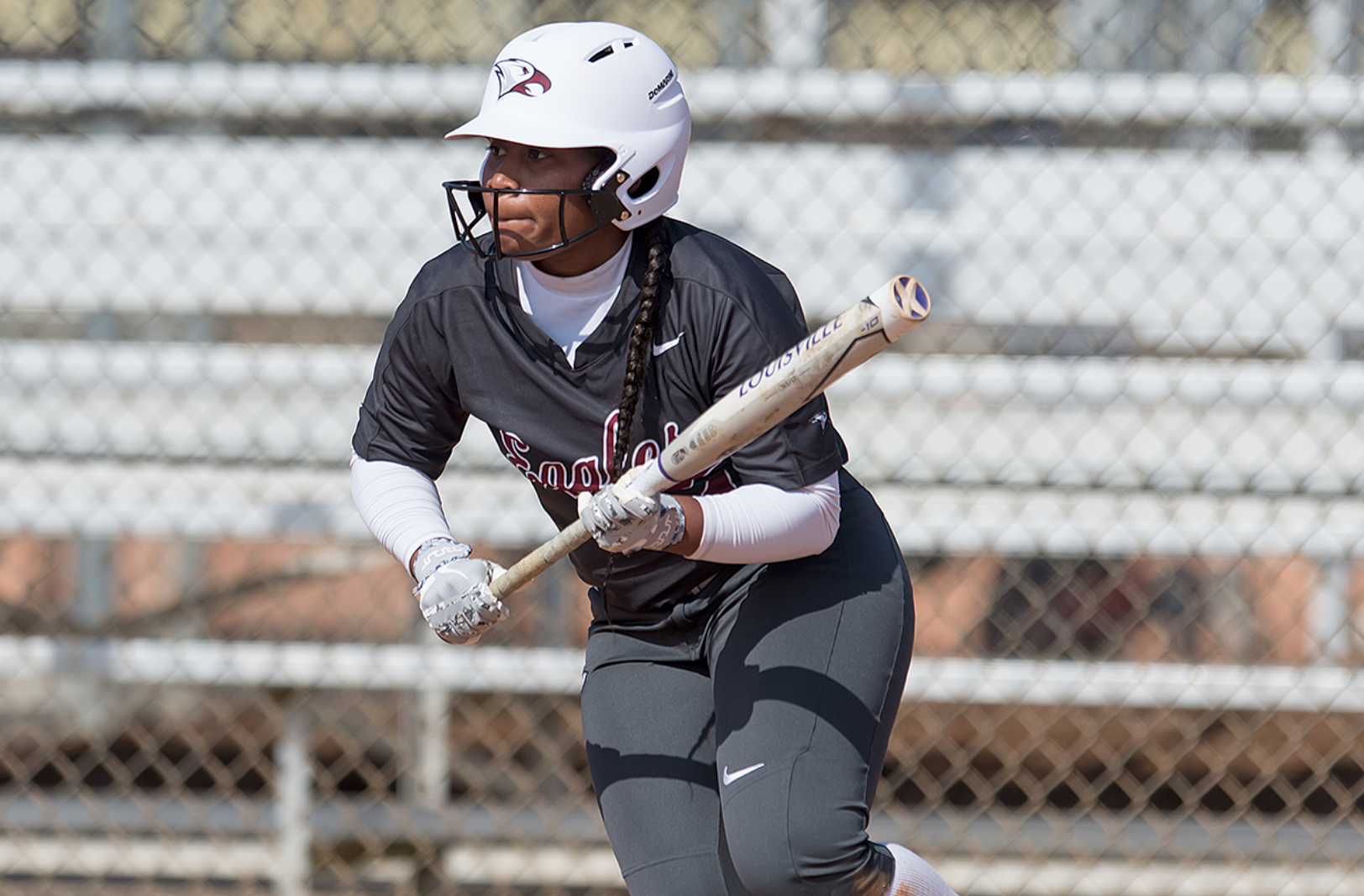 Since 2018, she served as a middle infielder for NCCU's softball team. As a student-athlete she was honored with the softball team's 2020 Debra Saunders-White Leadership Award after being named to the 2020 Pre-season All-MEAC Softball Team. She also received the 2019 Department of Athletics Eagle Excellence Academic Award and is a MEAC All-Academic Team honoree.
Johnson's commitment to success is also evident in academics. As an honor's student, she was inducted into the Beta Gamma Sigma International Business Honor Society in 2019.
She also was a member of the NCCU School of Business team that took first place in the 2019 Hewlett-Packard (HP) Historically Black Colleges and Universities (HBCU) Business Challenge.
"Our team was cohesive and recognized the importance of the overall goal of the project, which subsequently resulted in our victory," Johnson said.
Most recently, she served as a software engineering intern for Capital One. She held previous intern positions at Lenovo and participated in the Google Science Summer Institute in Seattle, Washington in 2017.
She also participated in the Google Computer Science Summer Institute at NCCU in 2018. During the camp she served as a teacher's assistant providing supported instruction for students learning computer science fundamentals. She has also served as a tutor, providing assistance for students in computer science courses.
"Faculty members in the School of Business provided necessary skills and information that has prepared me for the next phase in my career," Johnson said. "They were open to assisting students with opportunities outside the classroom." 
The Jacksonville, Fla., native, will begin a career as an associate software engineer at Capital One with aspirations to pursue a master's degree in computer science.