Students from the North Carolina Central University (NCCU) departments of Music and Dance will provide live performances on campus and in the local community during the month of October.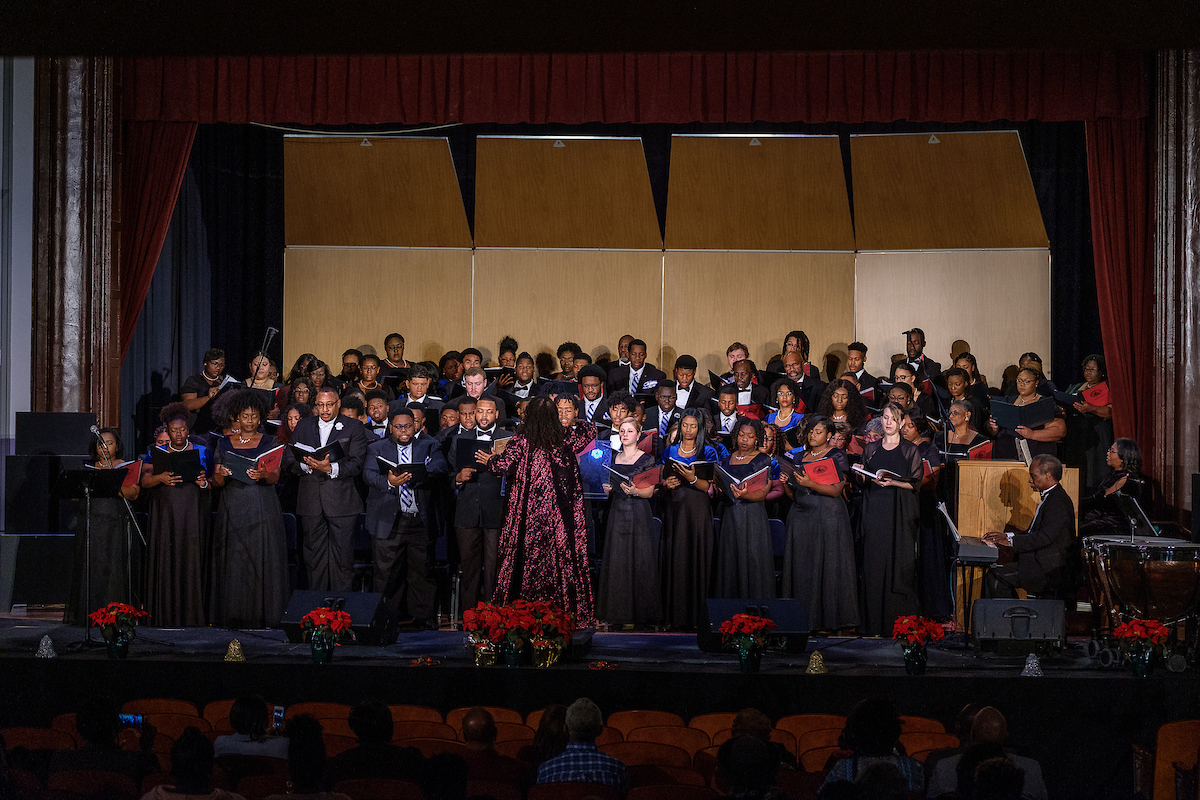 NCCU University Choir members will sing under the stars with a special rendition of "Over My Head I Hear Music in the Air," a song by opera singer Kathleen Battle. The performance, produced by University Choir director Roberta Laws will take place at 7 p.m., on Oct. 1 in the Library Bowl, located in the heart of NCCU's campus. 
NCCU's Dance Program will perform "Memory Is Ritual: A Remembrance of Ourselves," an original composition that explores practices of lament, release and hope. The performance is an extension of The Beautiful Project's installation at the North Carolina Museum of Art. The Oct. 9 performances will take place at 11 a.m., 12 p.m., 2 p.m., and 3 p.m.
After each performance, NCCU assistant professor and director of dance Kristi Vincent Johnson, Ed.D., will participate in an informal discussion with the audience and Khayla Deans, creative director of The Beautiful Project, a collective of image makers using photography, writing and care to create spaces for Black women and girls to confront the mass misunderstanding, misrepresentation and misuse of their likeness in the media and in the world at large.
Vincent Johnson joined NCCU in 2014, as an adjunct professor and became an assistant professor of dance in 2020. During her time at the institution, she introduced and directed an annual high school dance day and provided lecture demonstrations and performances for local elementary and high school dance programs and community organizations.
All performances are free and open to the public.