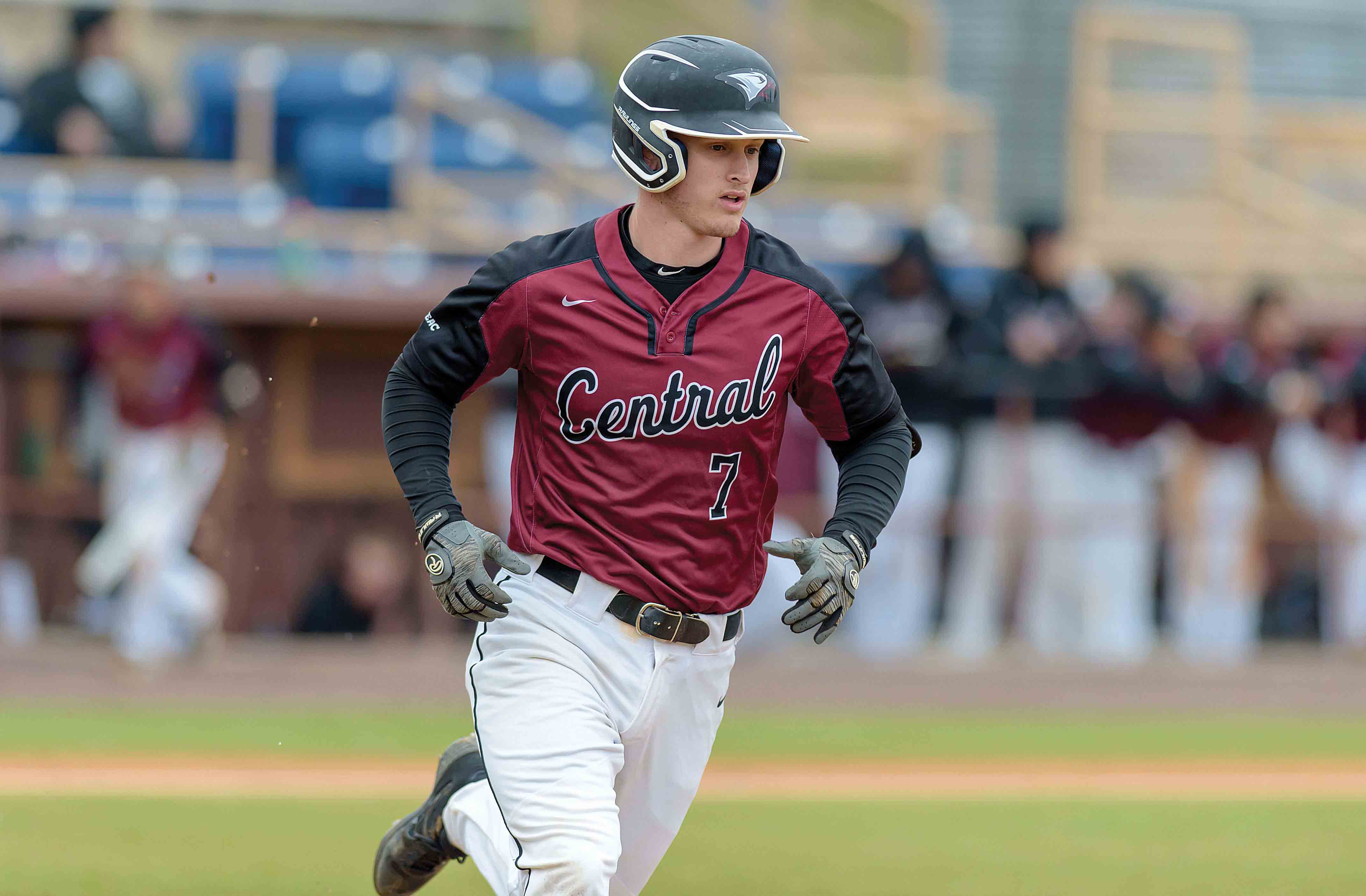 Tie score, the bottom of the ninth, runner on second base, and a freshman in his first college baseball game is at the plate. The pitcher delivers, and the batter sends a shot into the outfield. The runner scores from second base, and the rookie saves the day with his game-winning RBI double. 
That freshman was NCCU Baseball's Corey Joyce, who also hit a solo home run and a two-run home run in that opening day doubleheader. Less than three years later, he was selected by the Detroit Tigers in the 2019 MLB Draft.  
"It was one of my most memorable moments," Joyce said, describing his first college game. "It was one of those games where I was just on it." 
Joyce wasn't sure if he would make the starting team that day in spring 2017 until he was assigned to second base. 
"I didn't know if I was going to start, so I went in there with an open mind," Joyce said. "I ended up getting the start, and it kicked off from there. I had a great day." 
The Lexington, N.C., native discovered baseball at a young age and quickly fell in love with the sport. 
"My grandpa introduced me to the game, and we would play in the backyard," Joyce said. "Once I got old enough to move on to T-ball, that's basically where it all started." 
Although Joyce would go on to become one of the most decorated Eagle baseball players ever, he left high school with just one Division I offer.  
"I had some junior college teams looking at me, but they were looking for players to try out," Joyce said. "Coach (Jim) Koerner was the only guy that stepped up and gave me a shot." 
Joyce departed NCCU as a two-time Mid-Eastern Athletic Conference (MEAC) Player of the Year (2018, 2019), MEAC Rookie of the Year, and a three-time First Team All-MEAC selection. He also owns NCCU's highest career batting average (.348) and slugging percentage (.527). In addition, he has the most runs scored with 125 and the second-most RBI with 112 in the modern era at NCCU. 
Joyce said he is glad he spent his college years with the Eagles. "I enjoyed the team dinners and the karaoke on the bus rides,"  
Joyce said. "We became brothers, and we helped each other on and off the field." 
Joyce also recalled some of his best on-field performances.