North Carolina Central University (NCCU) junior Efhe Ikharo and senior Derrick Stanfield have been named as 2021 HBCU Scholars by the White House Initiative on Historically Black Colleges and Universities (HBCUs), a program that recognizes outstanding student performance in higher education.
The pair are among 86 undergraduate, graduate and professional students selected nationally from 54 HBCUs based on high achievement in academics, campus involvement, entrepreneurial ethos and civic engagement.
"NCCU students not only excel in academics but also in service to the community and as campus leaders," said Kimberly Phifer-McGhee, Ed.D., NCCU associate vice chancellor for Extended Studies and Student Support. "The selection of Efhe Ikharo and Derrick Stanfield as White House HBCU Scholars speaks to their commitment to academic excellence and pursuits that enhance their communities."
Ikharo and Stanfield will attend the 2021 HBCU Week National Annual Conference Sept. 7-10 in Washington, D.C. While there, they will participate in workshops on topics including personal and professional development, entrepreneurship and innovation.
They will also have opportunities to network with fellow scholars as they participate in national and regional events and monthly classes. All HBCU Scholar events are designed to connect students with non-profit, business and federal leaders to discuss professional development, while also identifying challenges and solutions to barriers they may face while preparing for and entering the workforce.
Over the course of the next academic year, the two Eagles are expected to bring this knowledge back to NCCU to facilitate engagement activities and act as a resource for fellow students.
"Being a White House HBCU Scholar will bring me one step closer to achieving my goals," Ikharo said. "I will grow professionally and interact with future leaders who will become a part of my network."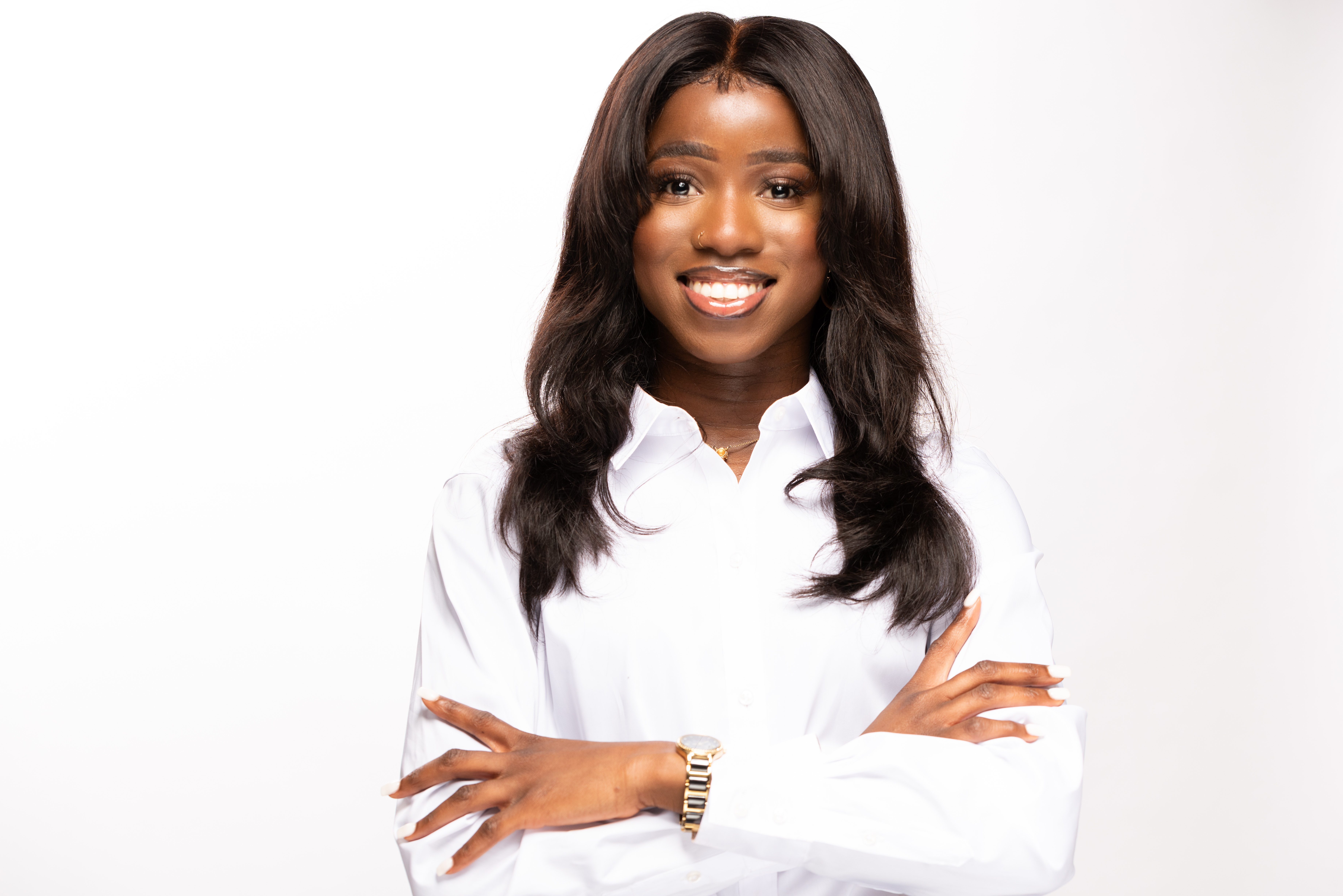 Ikharo, an NCCU Cheatham-White Scholar from Raleigh, N.C., credits her early childhood in Gambia, West Africa, with her motivation for academic success.
The business administration major serves as director of outreach and community engagement for the School of Business' Dean's Student Advisory Council and is a member of the Beta Gamma Sigma International Honor Society. She also serves as outreach chair for the University's Honor Program.
"NCCU has exposed me to a wealth of opportunities coupled with supportive faculty, especially within the School of Business," Ikharo said.
Ikharo is also active in the community as a volunteer for Meals on Wheels of Durham and has served as a research volunteer for the Durham COVID-19 Task Force, assisting the city and county as they deal with the effects of the coronavirus pandemic.
Her professional goal is to forge a career as a wealth management advisor to assist clients as they grow and invest their assets.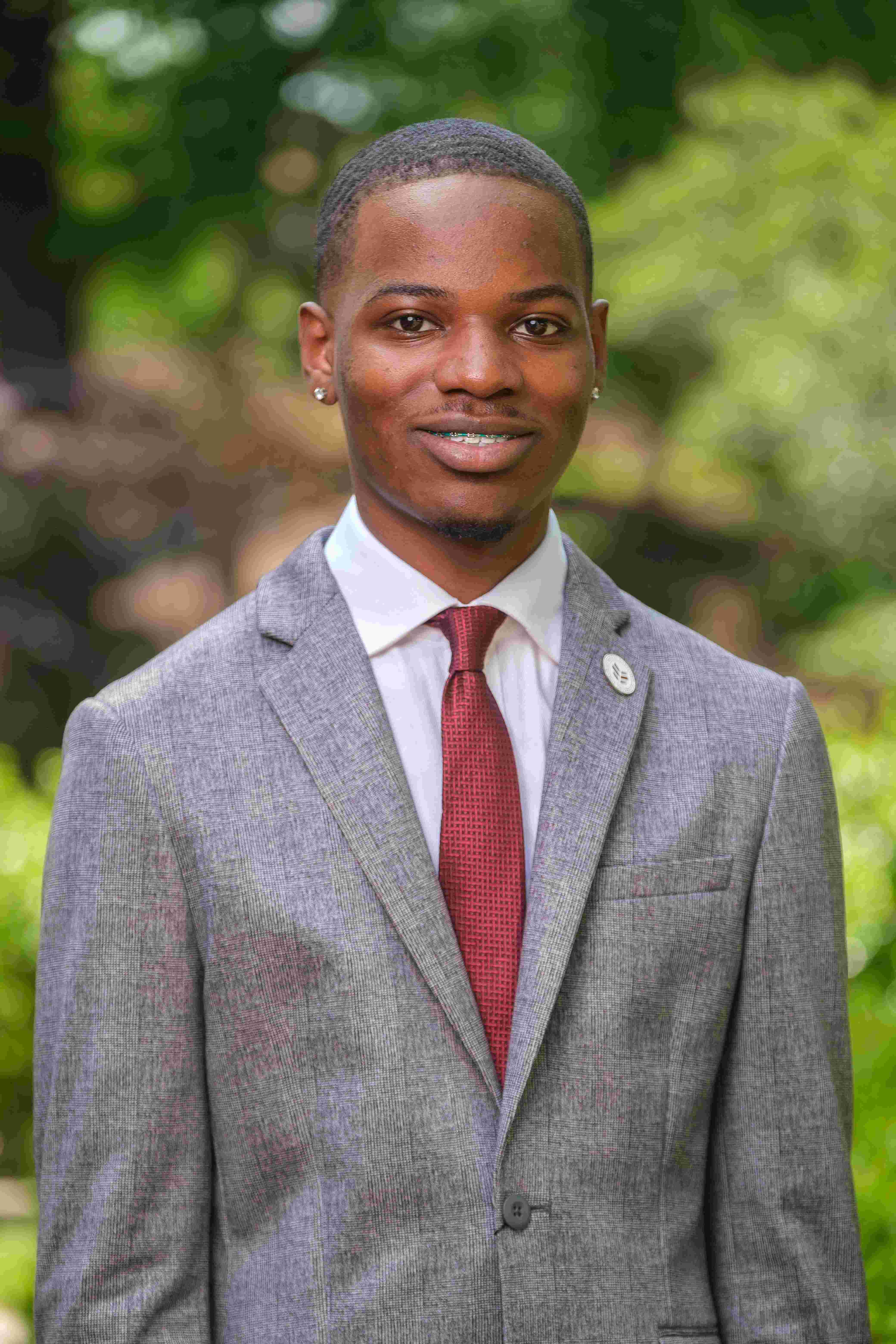 Stanfield, a history and political science double major, spent his summer as an intern for the Congressional Black Caucus Foundation. He previously interned with the N.C. Department of Military and Veterans Affairs as a University of North Carolina (UNC) System Marian Drane Graham Scholar.
"This opportunity will allow me to build connections with key stakeholders and build upon the skills I have developed academically and professionally," Stanfield said. "I'm most excited to serve as an ambassador for NCCU. My goal is to share insights gained from this program with students at my HBCU and members of the surrounding community."
A native of Durham, N.C., he has served the NCCU community through his work as president of the freshman class and as a liaison to the UNC Association of Student Governments. Most recently, he began serving as NCCU's 2021-2022 Student Government Association president, senior vice president for the UNC Association of Student Governments and a member of NCCU's Board of Trustees. Stanfield is a member of the University Honors Program, McNair Scholars Program and NCCU's African American Male Initiative.
"My drive to achieve academically is primarily based on my commitment to improving my community and to become a substantial part of its growth," Stanfield adds.
Upon graduation, he plans to pursue a master's degree in development economics leading to a career in foreign policy, with aspirations to run for political office.