During the summer months, North Carolina Central University (NCCU) students will gain hands-on experience with fellowships and internships through partnerships with the University of North Carolina (UNC) System.
Two NCCU students were chosen as Marian Drane Graham Scholars by the UNC System. The duo will participate in an eight-week immersive and experiential summer program, designed to develop leadership skills and provide deep insight into key issues facing public higher education.
As a part of the program, the scholars will be placed in a state government agency, where they will gain valuable working experience in the fields of public service and higher education.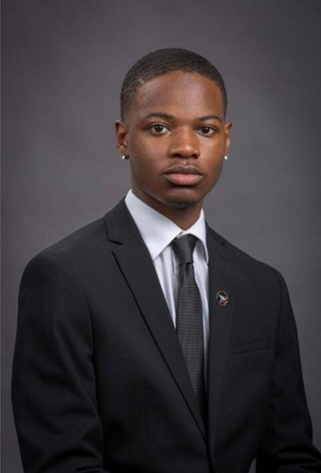 "I look forward to learning more about higher education and higher education policy while exploring possible career opportunities as a Marian Drane Graham Scholar," said Derrick Stanfield, a history and political science double major. "It is my hope that I am able to develop relationships with UNC System office professionals and leverage those connections to enrich students on my campus with similar career interests."
Stanfield will work at the N.C. Department of Military and Veterans Affairs and conduct research on social class disparities in higher education and its impact on student academic and financial success.
His personal goal is to invoke change in the community as a community organizer and a civil rights attorney.
The scholars will work alongside UNC System leaders and interact with educational professionals and agencies in North Carolina. By the end of the summer, they will develop and present a capstone project outlining the role of higher education in North Carolina and its impact on the UNC System.
Junior English education and psychology double major Patience Jones will learn about education policy through the UNC System Division of Strategy and Policy. She will also assist with literacy projects.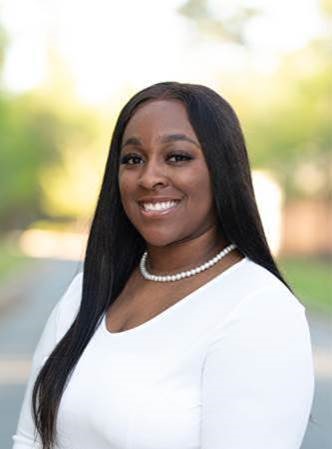 "It was a very surreal moment to have been chosen as one of the top scholars to represent NCCU as a Marian Drane Graham Scholar," Jones said. "Education policy is something I am extremely passionate about, and this will give me the opportunity to see what a career in this field would look like."
Her professional goal is to become an education policy research analyst.
Also in partnership with the UNC System, 10 NCCU students will join 34 other North Carolina students for the North Carolina Governor's Historically Black Colleges and Universities (HBCU) Internship Program.
The program helps students attending HBCUs connect with Fortune 500 companies in the state. The internships also forge connections between the campuses and critical industry allies with the goal of maintaining long-term partnerships.
"Experiential learning is paramount to students becoming global competitive and market-ready," said Shannon Morgan Keith, assistant director of experiential learning at NCCU. "Students should explore opportunities outside of the classroom. This provides an opportunity to expand critical thinking and communication skills, which are important to success in today's workplace."
NCCU students participating in the HBCU Internship program are:
Assandra Baysah, a junior mass communication major; Siegee Dowah, a junior mass communication major; Julissa Garcia Gutierrez, a senior business administration major; Zayd Hannini, a junior accounting major; Nachole Holloway, a junior business administration major; Marlakie Jones, a junior business administration major; Brandon Langley, a sophomore business administration major; Mahogany Patterson, a junior business administration major; Jeremy Williams, a sophomore business administration major; and Kayla Jordan, a business administration major.
The program will provide professional development, leadership training and networking opportunities. To be considered for the honor, students must submit their college transcripts, résumés, cover letters and meet minimum academic and computing requirements.