Graduation hits the perfect key for Jayson Pender. As a music education major, he managed to march with his peers in the band and also serve as head drum major for the NCCU Sound Machine.
The Tarboro, N.C., native is a trumpet player and music enthusiast who formulated his love for music at 12 years old.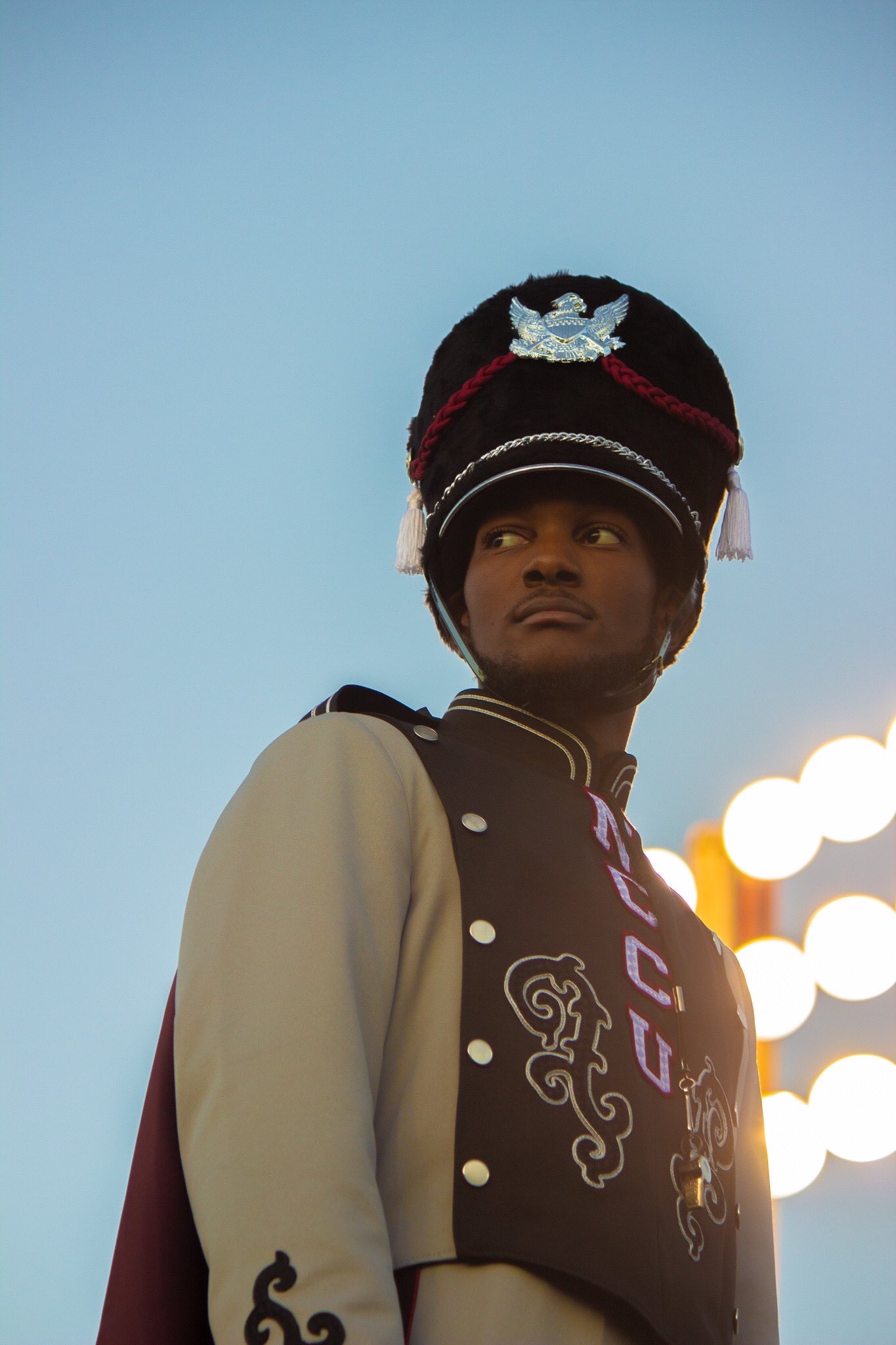 Pender was able to overcome challenges he experienced as a first-year student to triumph and become more active in the band during his sophomore year. His hard work and dedication led to his selection as head drum major for the Fall 2017-2018 academic year.
"The position did not give me power; I gave power to the position," Pender said.
Pender has been an active member of the Zeta Sigma Chapter of Kappa Kappa Psi National Honorary Band Fraternity. He credits participating in community service activities including food, clothing and school-supply drives with the fraternity in sparking his desire to serve.
Most recently, he assisted with coordinating a clothing drive to benefit the Durham Rescue Mission. He has also served as a volunteer for Hillside High School's band program, a role where he has been known to recruit future students to NCCU.
"NCCU has provided several opportunities outside of the classroom that introduced me to the professional side of music education," Pender said.
Upon graduation, the Tarboro, N.C. native will study to obtain a teaching certification for a career as a music teacher.