North Carolina Central University (NCCU) Office of e-Learning Coordinator Racheal Brooks, Ph.D., was awarded the 2019 Directors' Award for Exceptional Service Representing Higher Education during the virtual Quality Matters (QM) Conference.
Quality Matters is a global organization leading quality assurance in online and innovative digital teaching and learning environments. Annually, it recognizes individuals and groups that exemplify its focus on student success through the implementation of the organization's standards, practices and processes.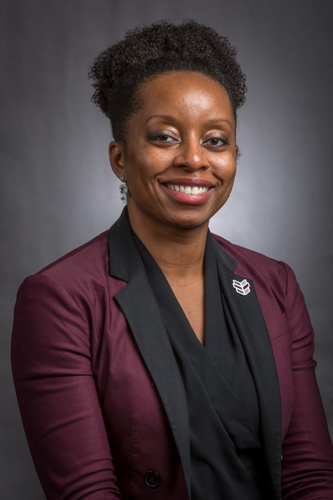 "I am so incredibly honored and humbled to have been selected to receive the Directors' Award for Exceptional Service to Quality Matters in Higher Education," said Brooks. "NCCU's motto of "Truth and Service" is a charge that I hold dear to my heart since my undergraduate years at NCCU, I am overcome with gratitude to know that I am helping to make a difference as we work together to provide high-quality online learning experiences for students."
The award recognizes individuals whose efforts have changed the online education quality assurance paradigm for the advancement of students. Brooks was recognized for her extraordinary contributions for quality assurance efforts with online and hybrid education for learners.
Brooks has been a champion for quality online education which resulted in the university's successful remote learning adaptation in response to the coronavirus pandemic.
She also currently serves as co-chair of the University of North Carolina (UNC) System's Quality Matters Council. In this role, she assists in guiding a group of experts to create an online learning community across the system and all institutions of higher education in North Carolina.
"It is my privilege to be of service to our NCCU community and beyond," Brooks adds.
Brooks has also served in various teaching positions in higher education. Before joining NCCU's Division of Extended Studies in 2015, she served in various positions at UNC Chapel Hill, Saint Augustine's University and Georgia State University. She has also served as a lecturer at NCCU and provided instruction for the Latin American Association. 
Brooks received her bachelor's degree in Spanish from NCCU in 2006. She obtained a master's from Georgia State University in Spanish Literature in 2010 and a doctorate in educational evaluation and policy analysis from N.C. State University in 2015.