North Carolina Central University Jazz Studies Associate Professor Lenora Helm Hammonds provides her students instruction infused with opportunities for global immersion.
Helm Hammonds' innovative approach to teaching has led to her recent honor:  recipient of the prestigious University of North Carolina Board of Governors Award for Excellence in Teaching. She is among 17 honorees from across the state chosen for the 2021 award, which recognizes outstanding faculty members within the University of North Carolina System.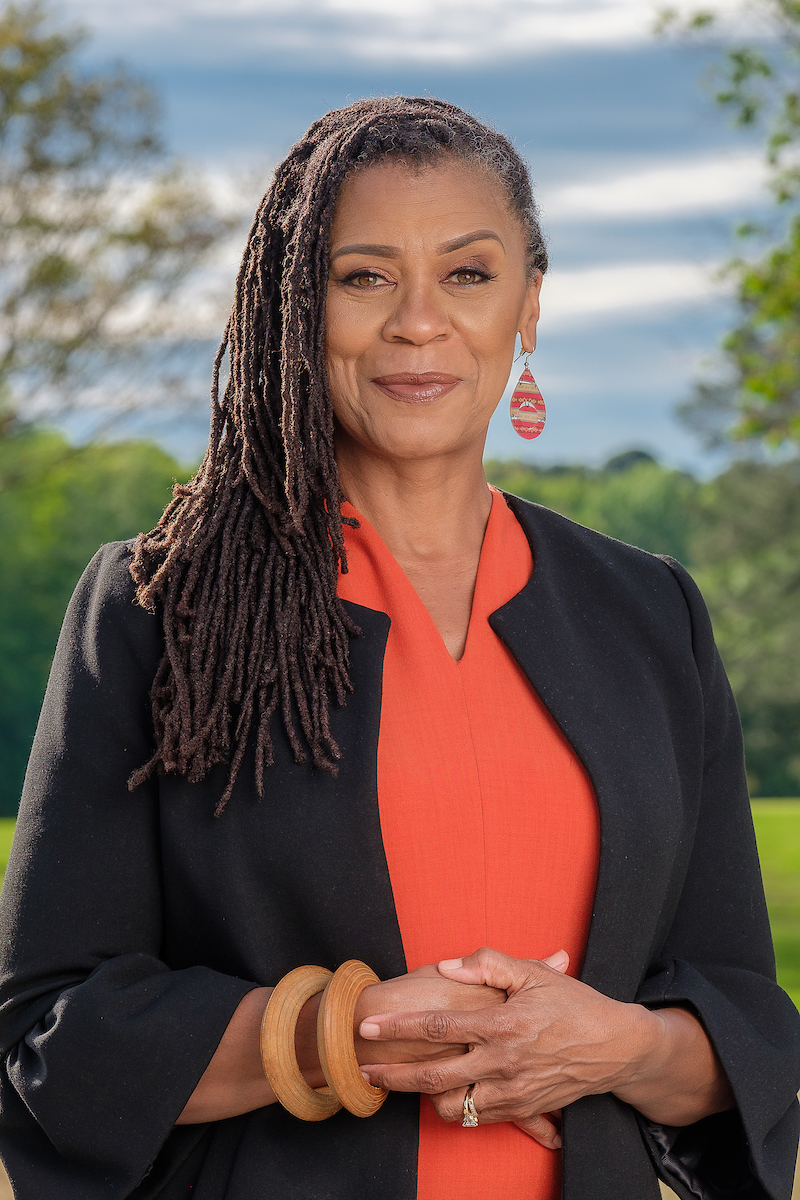 Helm Hammonds teaches graduate and undergraduate performance in vocal jazz performance, ear training and songwriting. She also directs the NCCU Vocal Jazz Ensemble. Her teaching specialties and research interests examine the intersection of intercultural development, jazz pedagogy and digital humanities.
She credits her parents for her initial inspiration to become a successful professor. Helm Hammonds acknowledges colleagues, including notable jazz musicians and educators, for their influence, as well.
"I had great mentors to whom I am tremendously grateful," Helm Hammonds said. "My experience with musicians who took time to share their wisdom and experience was invaluable."
Helm Hammonds has been on stage and recorded with some of jazz's leading artists, as well as performed with her own groups at renowned jazz festivals and venues worldwide.
After her three decade-long performance career, Helm Hammonds began teaching while continuing to tour and record. She served as a teaching artist for arts organizations including Carnegie Hall and the Brooklyn Philharmonic. She was also a U.S. Jazz Ambassador and twice appointed as a Fulbright senior music specialist.
A 2005 appearance at NCCU's Lyceum Series, where she also conducted a master class for the Department of Music, led to her initial introduction to NCCU's Jazz Studies Program. She joined the faculty later that year.
In 2017, she became the inaugural director of the university's Teaching Artist Certificate program. Helm Hammonds was instrumental in designing and implementing course curriculum for the Department of Music's one-of-a-kind program that offers comprehensive, online job-readiness training customized for artists who also teach.
Helm Hammonds aims to motivate her students to challenge status-quo. At the end of her courses, students have covered lessons about identity, culture, biases and self-awareness.
"I want my students to feel allowed to think critically and analytically and also challenge assumptions," Helm Hammonds said.
She inspires students to become active learners in the classroom through fruitful discussions that address a variety of topics and their application outside the classroom. Helm Hammonds' classroom generates a fun learning environment where everyone thrives.
"A career in the arts can be very tricky to navigate; each career is different and seemingly elusive." Helm Hammonds said. "I teach students how to replicate some of my career successes through an apprenticeship model in my instruction."
Helm Hammonds was previously recognized with the Award for Teaching Excellence from NCCU in 2015 and the NCCU College of Arts, Social Sciences and Humanities Excellence in Research Award in 2019.
She believes patience and compassion are personal strengths that can be especially helpful in teaching.
"When I stay grounded in these tenets and apply them in my classroom, I find my students flourish," Helm Hammonds said.
Her greatest satisfaction as a teacher is knowing that she has influenced a student's academic success.
"The No. 1 highlight in teaching I have experienced is helping a student reach his full potential while facing adversity," Helm Hammonds said. "Not only did he graduate but he also returned to NCCU to obtain a master's degree in jazz and obtain a teaching license."
Helm Hammonds has participated in faculty-led student study abroad trips to Fiji, South Africa, Brazil and Aruba. Her philosophy of education stresses training students to become global inter-disciplinarians. She integrates multiple modalities of teaching, including digital humanities, new media, global classrooms and global educational opportunities.
"We must encourage students to become inter-culturally mature and build skills to connect in global environments," Helm Hammonds said.
She holds a Bachelor of Music in film scoring and voice from Berklee College of Music, a Master of Music in jazz performance from East Carolina University and is a candidate for a Doctor of Musical Arts degree in music education from Boston University.
In 2020, she released the album "For the Love of Big Band," which includes instrumental performances by NCCU Department of Music students, faculty and alumni. The album is Helm Hammonds' seventh record and the first to feature the Tribe Jazz Orchestra in a unique approach to the big band tradition. The project supports big-band music education and women in jazz.
Helm Hammonds urges new teachers coming into the profession to seek wise counsel from mentors, embrace team work and collaboration, practice self-care and stay abreast on new trends and research findings in their field. 
She also believes that being an educator should stimulate a commitment of service.
"If I have done my job well, my students leave NCCU driven to demonstrate how to effectively serve, create and innovate," she adds. 
The University of North Carolina Board of Governors Award for Excellence in Teaching was established to emphasize the importance of teaching and to identify, reward and support good teaching.
Three members of the North Carolina Central University faculty have also been honored with the NCCU Award for Excellence in Teaching for 2021.
The prestigious award recognizes significant contributions by individual faculty members to enhance the academic lives of students. 
"NCCU faculty members are committed to providing the highest quality of instruction for students," said Yolanda Anderson, Ph.D., interim provost and vice chancellor for Academic Affairs. "The NCCU Award for Excellence in Teaching recognizes experienced faculty members' efforts and commitment to nurturing the intellectual and professional growth in students, thus ensuring their success."
Honorees include: Monique E. Holsey-Hyman, Ed.D., in the Department of Social Work; Nigel P. Pierce, Ph.D., in the School of Education; and LaShawn Wordlaw, Ph.D., in the Department of Public Health.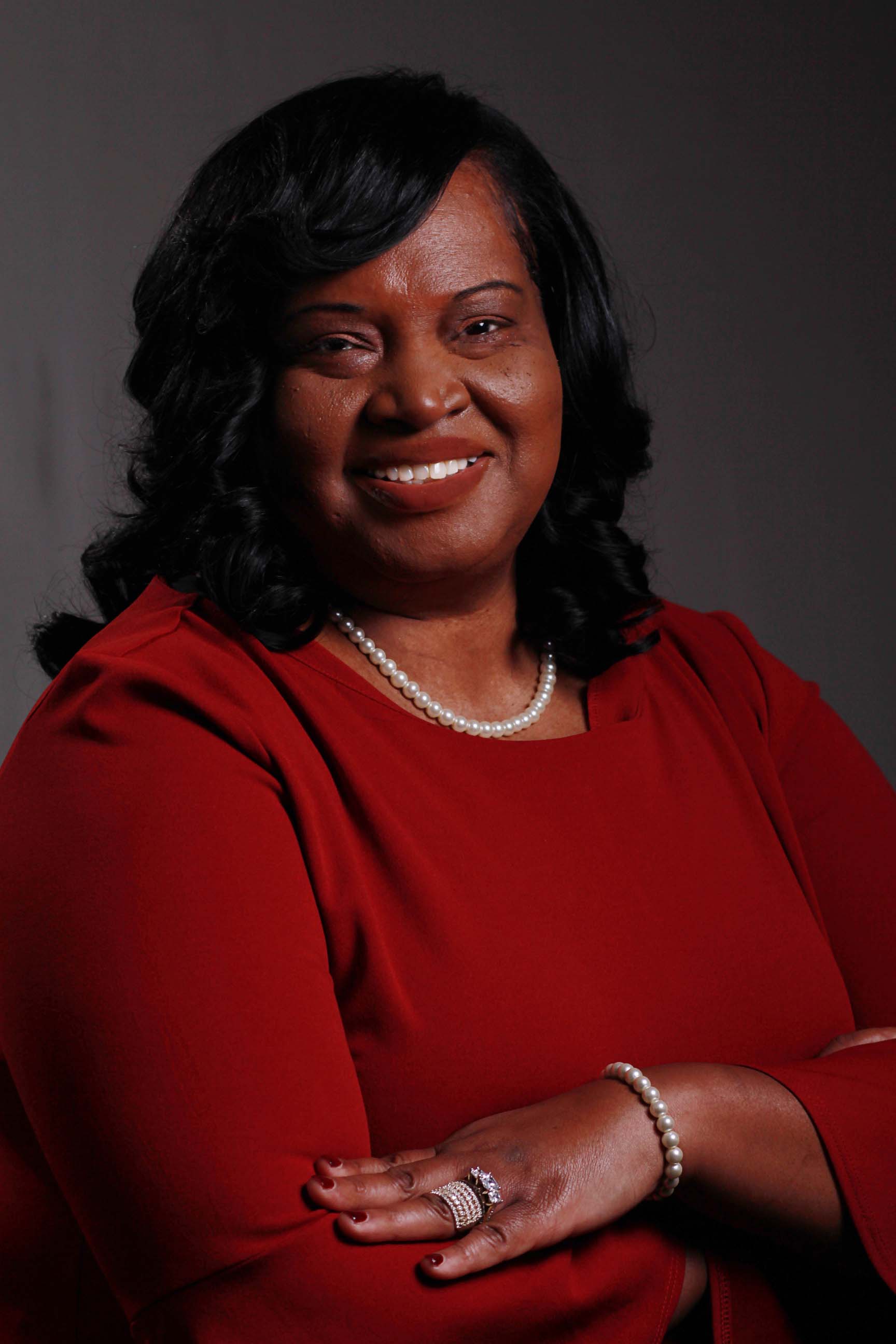 Monique E. Holsey-Hyman, Ed.D., LCSW-R, an assistant professor in the Department of Social Work, has been an active faculty member at NCCU for the past five years.
She served on the university's Quality Education Plan Committee, Faculty Senate and several university committees in the Department of Social Work.
A further commitment to students is Holsey-Hyman's role as faculty co-advisor for Phi Alpha Honor Society, a student honor society for social work students.
Holsey-Hyman has been working in academic instruction, leadership and accreditation in higher education for 15 years. She previously served for more than 25 years in direct clinical practice and administrative positions in the social work field, addressing child welfare, mental health, community healthcare and management.   
"This honor showcases my commitment to fulfilling the university's No. 1 priority, student success," Holsey-Hyman said. "I share this award with all the students I have been able to empower. I'm a passionate educator and a servant leader whose mission is to encourage students to embrace lifelong learning."   
Holsey-Hyman began her higher education career as an adjunct professor at Berkeley College in New York. She believes in providing students with a quality education, while also nurturing holistically, with love and care. Holsey-Hyman is known for her passion for and efforts in advising and retaining students.  
Her research interests include effective and innovative education and retention related student success. 
Holsey-Hyman joined NC Central in 2016, as an adjunct professor and became an assistant professor of social work in 2018.
Previously, she worked for 13 years at Shaw University, where she held many administrative roles, including curriculum coordinator and special assistant to the vice president of Academic Affairs for Retention and Recruitment. She was also instrumental in the university's efforts to implement and accredit its Bachelor of Social Work program.
Holsey-Hyman earned a bachelor's degree in human services and sociology from Binghamton University and a Master of Social Work from Columbia University. She also holds an Ed.D. in administration and leadership from Walden University and has been a certified social worker with psychotherapy privileges for more than 29 years.   
"I strive to reach every student in the room by creating a positive learning community," Holsey-Hyman said.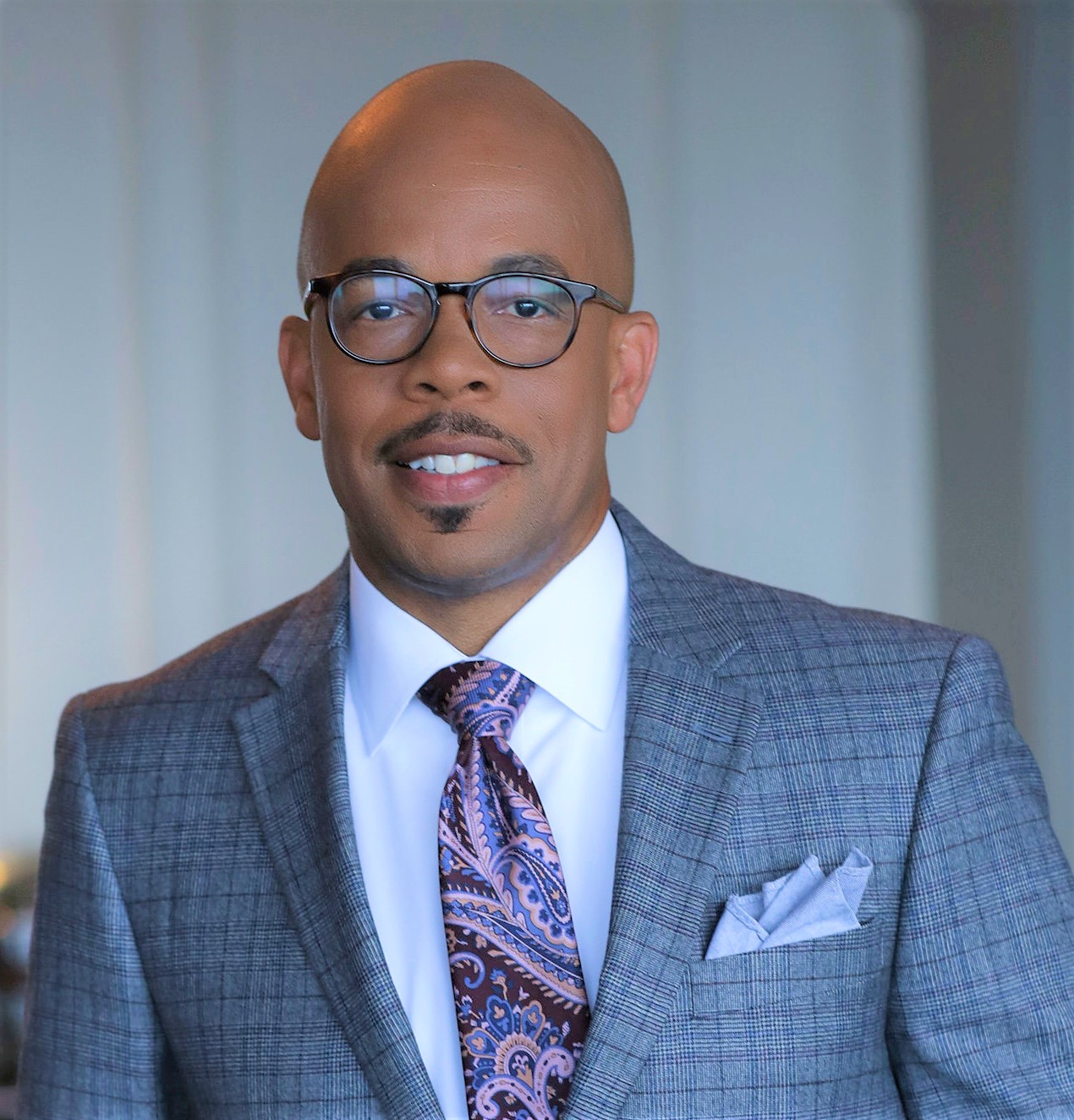 Nigel P. Pierce, Ph.D., is an assistant professor in the School of Education and Special Education Adapted Curriculum Program advisor for the Department of Curriculum and Instruction.   
His specialty areas include autism and developmental disabilities.   
Pierce's commitment to student success extends beyond the classroom. He is an advocate for supporting families in the local community to ensure that students with developmental disabilities are equipped with the tools needed for academic success. He is also passionate about increasing the number of men in special education capable of applying a socio-cultural lens in their work.  
His education philosophy stresses that learning is a continuous process involving reflective and exploratory practices. Pierce also emphasizes that teachers must strive to remain knowledgeable about best practices. 
Through his coursework, Pierce engages in the development of culturally competent educators who recognize educational disparities and who are willing to advocate for children and families. 
"Special education teachers must be able to critically evaluate and adapt evidence-based practices to meet the unique needs of the population they serve," Pierce says.  
Prior to joining NCCU, he served as a postdoctoral research associate at the University of North Carolina at Chapel Hill's Frank Porter Graham Child Development Institute. He has also provided general and special education instruction for Prince George's County Public Schools in Maryland. 
Pierce has written several articles, book chapters and publications on the topics of special education intervention and teaching. In his research and writing, Pierce focuses on autism spectrum disorder (ASD), race and ethnicity reporting practices for empirical research, strengthening of service access for children of color with ASD, use of assistive and adaptive technology, experiences of Black teacher educators, and post-secondary students diagnosed with ASD. 
Pierce earned a bachelor's in early childhood/special education from Bowie State University and a master's in school administration from Johns Hopkins University. He also holds a doctorate from the University of Texas at Austin.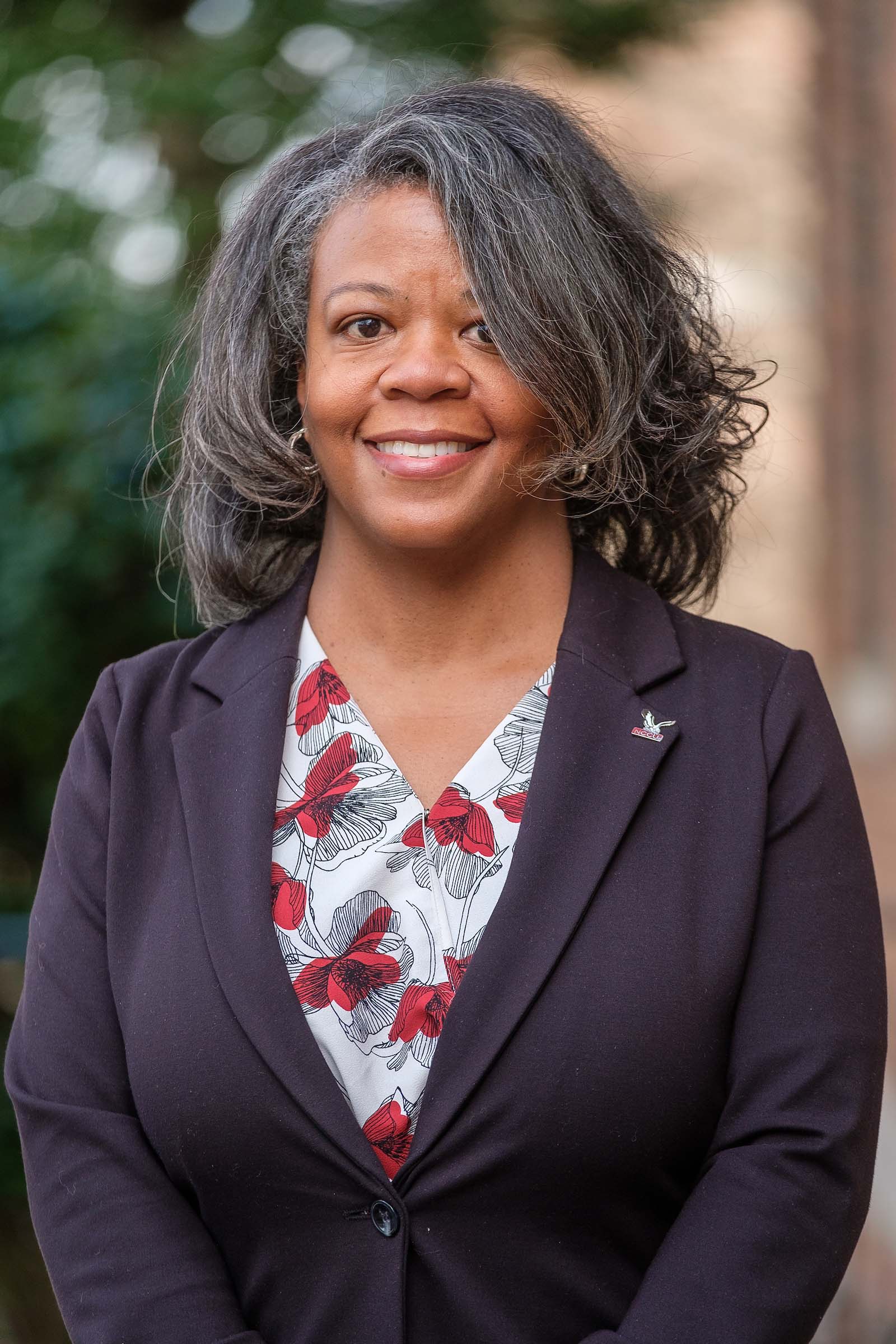 LaShawn Wordlaw, Ph.D., an associate professor in the Department of Public Health Education, who deploys multiple forms of technology when engaging with students.
"I enjoy learning new approaches to teaching," Wordlaw said.
Her classes are filled with recorded lectures, video clips, student presentations and discussions about current events. Soon, she plans to add small-group work to her online courses using case studies.
"I think small-group work will be helpful as students benefit from peer-to-peer experiences," she said.
Wordlaw credits her mentor, Peter Lichtenberg, Ph.D., as inspiration for her first teaching position in higher education, as an adjunct professor at Fayetteville State University's Department of Sociology, which led to 14 successful years of preparing the next leaders in public health education.
"I'm honored to be selected for this award; this recognition signifies that the time and effort I have dedicated to completing trainings, like the Association of College and University Educators, is valued," Wordlaw said.
Prior to joining NCCU, Wordlaw previously worked as a research health analyst at RTI International. In this role, she conducted evaluations of community-based public health programs for clients, such as the Centers for Disease Control and Prevention and the National Cancer Institute.
Her research interests focus on promoting heart-healthy behaviors on college campuses. She is particularly interested in designing projects that address students' barriers to healthy eating and physical activity.
Wordlaw has published articles in the American Journal of Health Education, the Open Journal of Preventive Medicine, and most recently Frontiers in Education – Curriculum, Instruction, and Pedagogy. 
She earned a bachelor's degree in sociology from Grambling State University and holds a master's in sociology and a doctorate in medical sociology from Wayne State University. She also completed graduate coursework for a certificate in Community Health Services Research and Evaluation from the Wayne State University School of Medicine.