NCCU Computer Science and Business professor Alisha Malloy, Ph.D., has been awarded a $10,000 grant to introduce students to a digital tool that can help map economic trends and define business management strategies.
The PwC Data Fitness App will provide information on the latest development in technologies, digital disruptions, and the impact of technology on business strategy, allowing students to stay informed, engaged and aware of digital trends.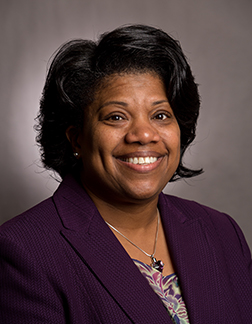 "Our students are always using apps. Why not give them one that will not only improve their digital literacy in the class but will also make them lifelong learners with technology well after the class is over?" Malloy said.
In fall 2020, Malloy will introduce the PwC Digital Fitness App as a pilot project in select sections of two classes, the Fundamentals in Information Systems and Introduction to Computer Science and Business.  Students will use the app to determine their digital fitness scores then be given assignments to expand their digital knowledge. At the end of the semester, students will complete a survey about their use of and experience with app in preparation for its wider implementation.
Also during fall 2020, students in system analysis and design course will use the Digital Fitness App and other resources to engage in design thinking and agile methodology. This experience will prepare students and faculty to serve as digital technology ambassadors within the School of Business, NCCU and the community.
Next spring, these digital technology ambassadors will develop real-world projects for external clients, as well as engage in analysis and research on how the use of the app can enhance curriculum or assist in completion of industry certifications.