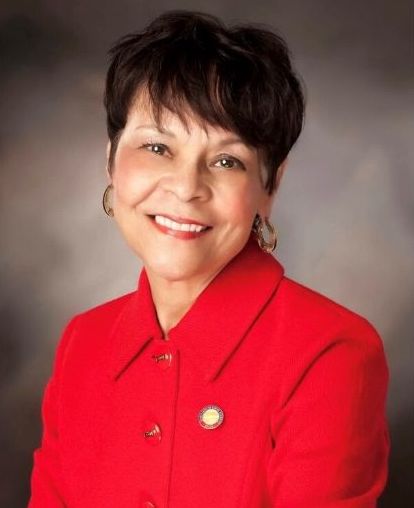 Women's History Month has a new meaning for North Carolina Central University (NCCU) alumna Bobbie Richardson. After serving as vice chair for one term for the North Carolina Democratic Party Richardson has been named chair, making her the first African American to hold the position.  
Before retiring in 2019, Richardson represented Franklin and Nash counties in the state House of Representatives from 2013-2018.
She also served as a teacher and administrator for 35 years for North Carolina public schools including stints as director of Exceptional Children Programs for Warren County Schools, director of Exceptional Students Program for the North Carolina Department of Corrections and school administrator for Licensure, Personnel and Curriculum for the North Carolina Department of Public Safety.
"I am honored to take on this important role for the North Carolina Democratic Party," said Richardson. "North Carolina Central University was the soil that I needed to grow into the professional that I am."
No stranger to politics, Richardson also worked on campaigns for former Durham County commissioner Joe Bowser and former Durham mayor Bill Bell.
Richardson is a member of Delta Sigma Theta Sorority Inc. and currently serves on the Louisburg College Board of Trustees. She has also served on several boards including the Franklin County School Board and the North Carolina Legislative Black Caucus Foundation Inc.
She holds a Bachelor of Arts in recreation education and a Master of Education degree in special education from NCCU. She later received an Ed.D. in educational leadership from the University of North Carolina at Chapel Hill.