North Carolina Central University (NCCU) junior business major Zaniya Caine has been named as a 2020 HBCU Competitiveness Scholar by the White House Initiative on Historically Black Colleges and Universities (HBCUs), a program that recognizes outstanding student performance in higher education.
Caine is among 44 students selected based on high achievement in academics, campus involvement, entrepreneurial ethos and civic engagement. To be considered for the honor, students must submit their college transcripts, résumés, an essay and letters of recommendation.
"Zaniya is an honor student with a razor focus for enhancing the community and her selection as an HBCU Competitiveness Scholar is an acknowledgment of her commitment to success," said Ontario Wooden, Ph.D., associate vice chancellor for Student Success and Academic O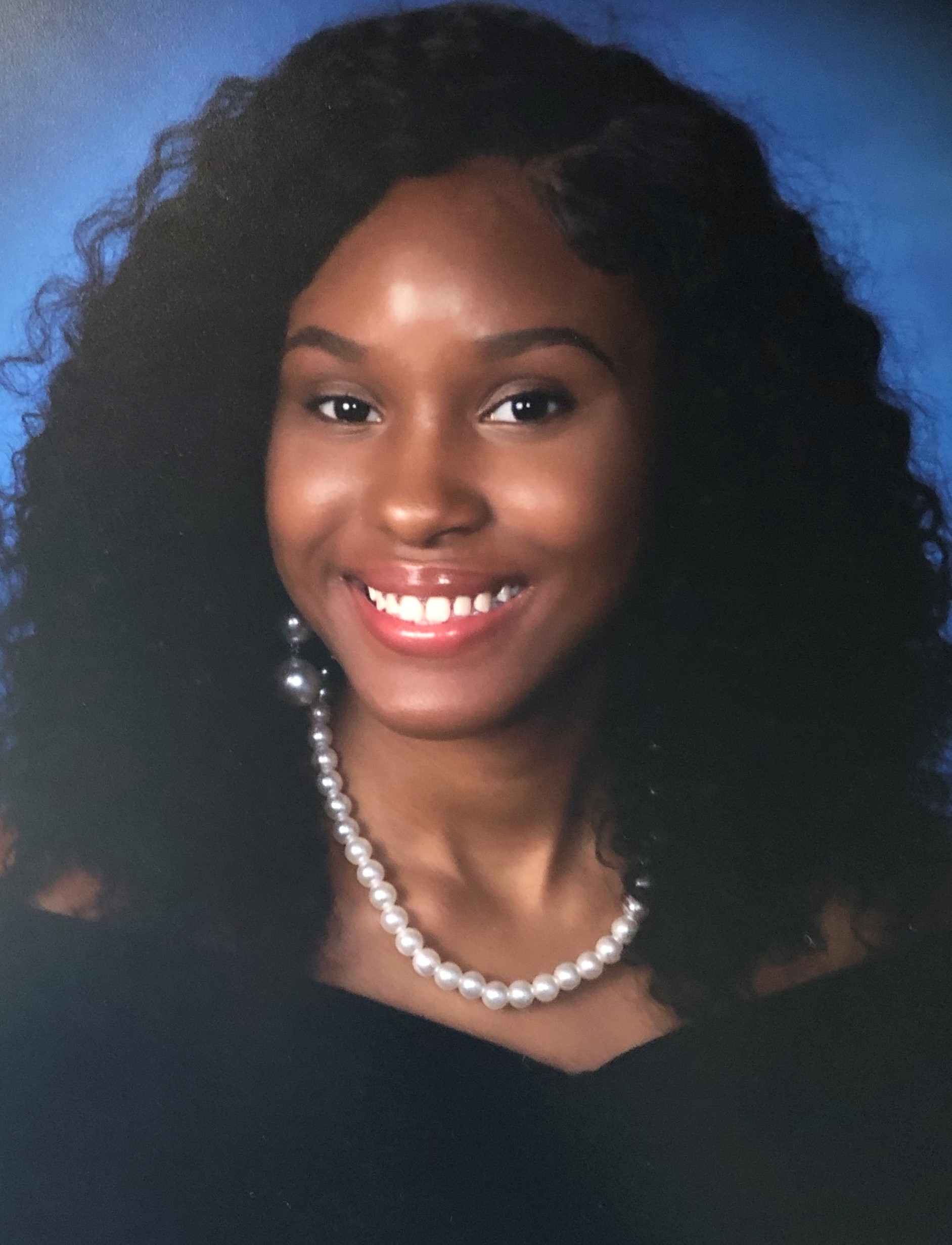 utreach.
In 2019, Caine started classes at NCCU as a third-year undergraduate after earning course credits at Nash Community College. 
She is currently spending her summer break with Nash County Government as an administration/grants, intergovernmental relations intern. Upon returning to campus in the fall, she will also volunteer with the Nash General Hospital as a finance intern.
The initiative will work closely with federal and non-federal partners to develop a robust calendar of virtual events for scholars that will explore, exchange ideas and share best practices around leadership, professional development, career pathways, government resources among others.
Plans are currently underway for virtual event and campaign to acknowledge scholars during the 2020 Virtual HBCU Week Conference. During the event, scholars will participate in workshops designed to strengthen leadership skills. Over the course of the next year, Caine will also take part in other initiatives to enhance professional development in the areas of innovation and entrepreneurship. 
"I am very honored and humbled to receive this recognition," said Caine. "NCCU has prepared me for this honor by effectively allowing me to develop and employ my leadership skills."
The Battleboro, N.C., native has been involved with several student organizations, including the Alpha Kappa Mu Honor Society, University Honors Program and the School of Business Student Advisory Council. She also served as a scholar for the Thurgood Marshall College Fund and Golden LEAF Scholars Leadership Program.  
Caine has also contributed greatly to the NCCU community through her work as a liaison for the LGBTQ Center and writing consultant for the university's writing center.
She plans to work as a financial advisor or budget analysis after graduation.