Business Grads Donate Funds to Honor Parents
Three names held dear by alumni couple Jarvis and Norma Martin will also become familiar to current and future Eagles when NCCU's new School of Business facility opens in 2021.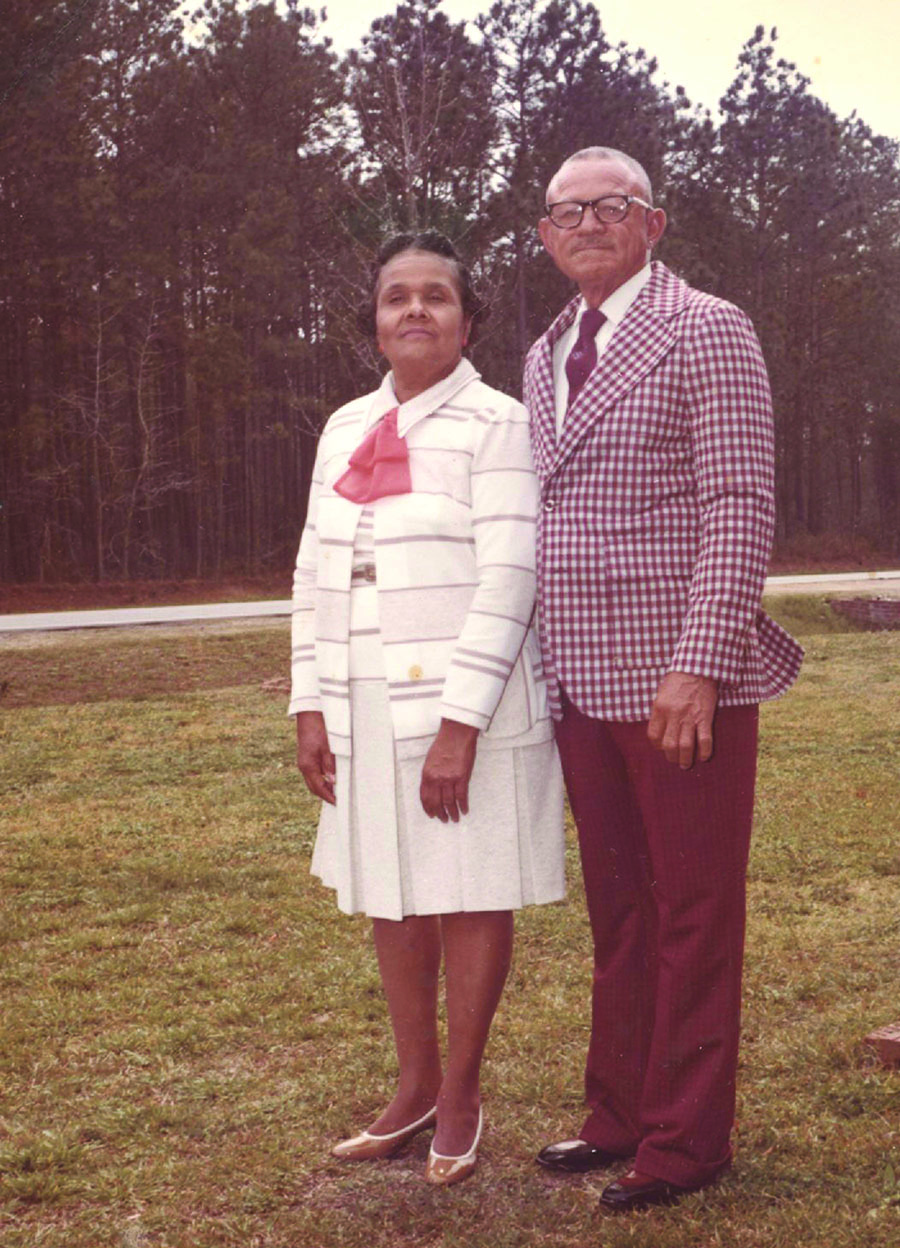 The names Elsie Canon Blackman '52, Bristol Martin Sr. and Queenie Martin will appear on plaques marking two classrooms at the business school thanks to a $60,000 gift from Norma and Jarvis Martin, who wanted to honor their parents with the donation. 
Jarvis said his parents, Bristol and Queenie Martin, were strong advocates of education, as was Norma's mother, Elsie Canon Blackman, herself an Eagle alumna. 
"I grew up with a picture of my mother with her cap and gown on in front of B.N. Duke Auditorium," Norma said. 
And when it was time to enroll in college, "I only applied to NCCU," she added. 
Although Jarvis's parents went to work early and couldn't attend college themselves, they were determined to offer the option to all six of their children — four of whom graduated with at least a bachelor's degree. 
Jarvis, who grew up in Havelock, N.C., met Norma, from Winston-Salem, on the NCCU campus in the early 1970s.  
Jarvis '72 became a Double Eagle, earning undergraduate and graduate degrees in business administration. Norma '74 completed a commerce degree at NCCU before earning a master's in public administration from the University of North Carolina at Greensboro in 1979. Both said they believe the time they invested at NCCU enhanced their lives educationally, economically, and personally. 
"It afforded me the opportunity to have a professional career here in Durham," Jarvis said. "After graduation, I worked for a local business development agency and then a local minority community bank, and I later had the opportunity to go into business for myself. The catalyst was having education and support from the Durham business community." 
Jarvis is now a principal at Stewart, Martin & McCoy, a real estate appraisal, brokerage, and consulting firm based in Durham. After more than a decade at IBM, Norma Martin now works at Stewart, Martin & McCoy as a retail broker.