In high school, Dantae King was a legend on the football field, a 6-2, 300-pound offensive lineman leading the Rams of Roberson County and earning the coveted all-county status as an athlete.
Dantae also was among the brightest students in his class, graduating in 2017 with a 4.3 grade point average. He said it was his twin interests - athletics and science – that led him to enroll at NCCU.
"I wanted to get a degree at a good institution as well as have a chance to play football," said the graduating senior.
Dantae played on the offense for the Eagles during his freshman and sophomore years, while taking a heavy load of chemistry, physics and other required courses in his chosen field, biomedical science.
His academic and research work led to scholarships and other opportunities – a path that nudged him toward biomedical research rather than athletics.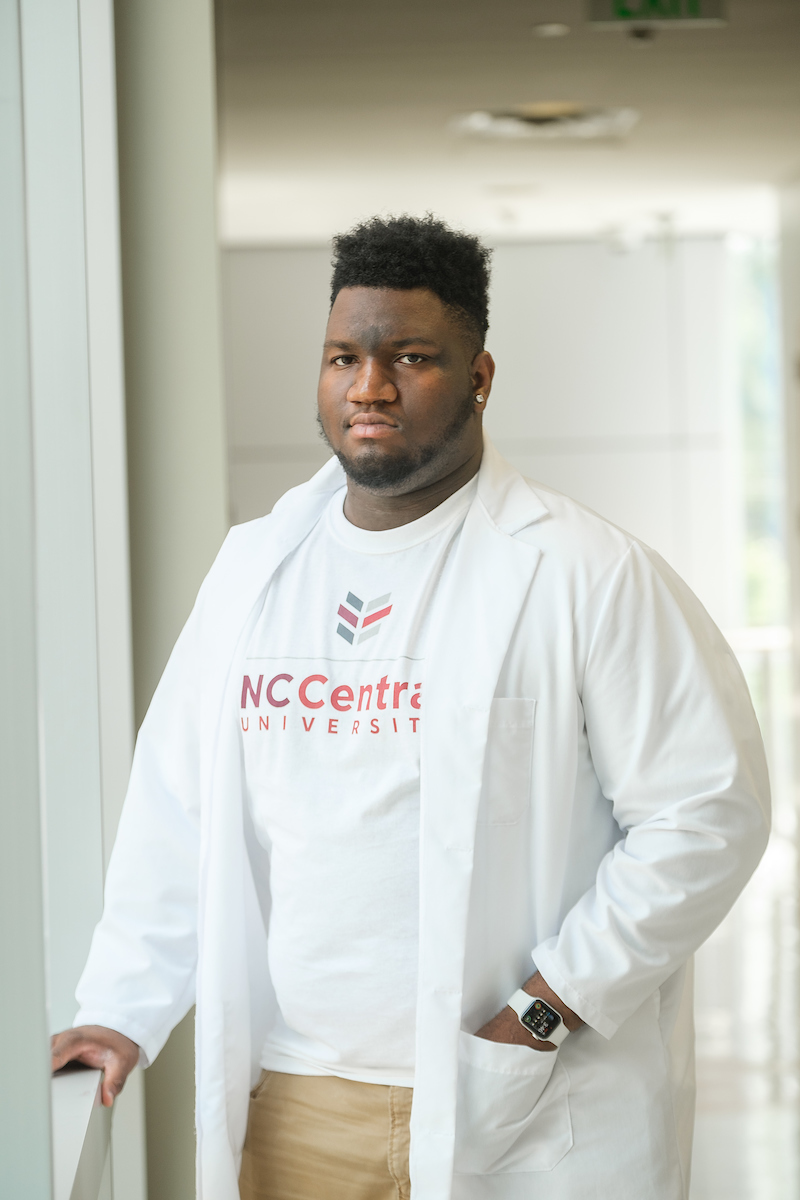 "When I first came here, I wanted to get into sciences, but I thought it would also have something to do with athletics or working with sports teams," Dantae said. "Later, it started spinning off into a broader interest."
Nurtured by Dr. Antonio Baines, associate professor of biological and biomedical sciences, and others on the biology and biomedical science faculties, Dantae was offered a chance to attend in the Science Enrichment Program at the University of North Carolina at Chapel Hill the summer before his junior year.
His excellent performance in that course, which prepares students from underserved communities to succeed in scientific rigor and research, led to more recognition,including being named in 2020 as the first HBCU student accepted by the Carolina Summer Fellowship Program in pharmacology.
After graduating in May, Dantae will leave NCCU to accept a Duke University scholarship to attend the Postbaccalaureate Research Education Program, where he will continue his study of biomedical sciences. He plans to work toward a master's and Ph.D., as well as apply to medical school.
Dantae King exemplifies the Eagle spirit because he chose the best path – not necessarily the easy one – in charting his route to success.