In an ever-evolving global industry, having access to an online MBA education is more important now than ever. The recent transition many students have had to make from in-person learning to online instruction was challenging for many, but not for recent NCCU School of Business graduate John Riggs.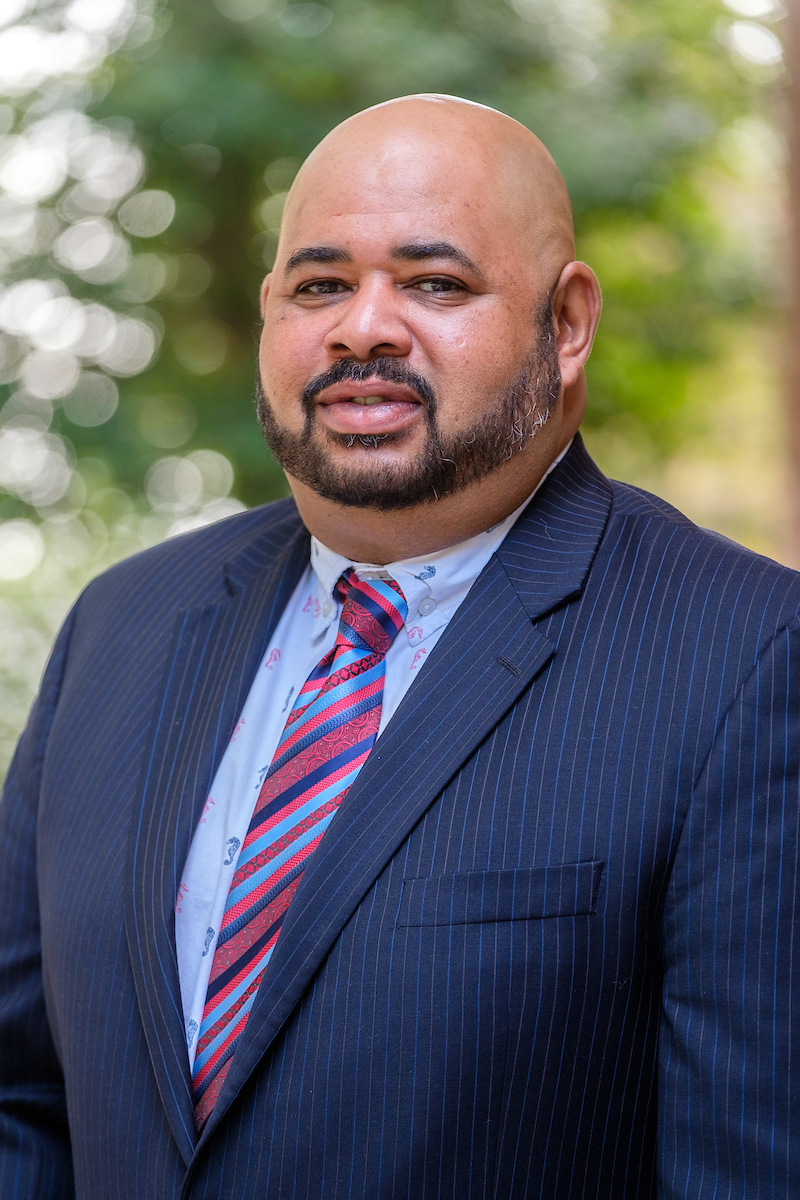 Riggs became the first graduate of the School of Business Online MBA program with a concentration in hospitality management in December 2021.
Riggs began his career in hospitality as a food runner, later serving as general manager at a restaurant until the COVID-19 pandemic impacted business, which lead to its closure. Temporarily losing his livelihood sparked his interest to return to NCCU to obtain a master's degree from NCCU, only a few years after earning his bachelor's degree in business in 2015.
"One thing that stands out to me the most from my experience in the MBA program is that it is not enough to have knowledge, but applied knowledge is the key to success," said Riggs.
Riggs' network has expanded tremendously since obtaining his graduate degree and he looks forward to continued career growth and opportunities.
"The intent of our program is to enhance our students' business acumen while having flexibility outside of school," said Po-Ju Chen, Ph.D., chair of the Hospitality and Tourism Administration program. "Along with a strong business management foundation, students who pursue this concentration will also receive relevant instruction related to contemporary topics in hospitality and tourism."
A wide range of courses are available for students interested in pursuing an MBA with a concentration in hospitality management including, global hospitality and tourism operation; hospitality services marketing; contemporary hospitality service management; and special topics and trends in hospitality and tourism.
To learn more about NCCU's Master of Business Administration and hospitality concentration, visit https://www.nccu.edu/academics/graduate-programs.