Eugenia Floyd has been named 2021 Burroughs Wellcome Fund North Carolina Teacher of the Year. Floyd was honored with this achievement during a ceremony at the Umstead Hotel in Cary, N.C., on April 9. 
She has served as a fourth-grade teacher for the past eight years at Mary Scroggs Elementary School in Chapel Hill. Floyd joined the school only a few months after receiving her teaching license from NCCU in 2013.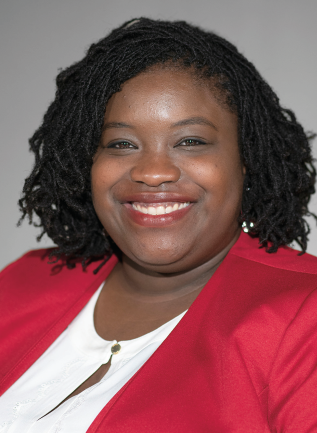 "To even be considered for such an honor was genuinely humbling," said Floyd. "I am very excited to begin meeting with teachers from across North Carolina, encouraging one another, exchanging ideas and working together to elevate the life-changing profession we share."
Floyd's career in education began as a teaching assistant at Morris Grove Elementary School in Chapel Hill after earning a bachelor's degree in history from the University of North Carolina at Greensboro. She furthered her studies at Elon University obtaining a master's in education in 2020.
Her reputation as an impactful educator precedes this award. In 2020, she was named the 2020-21 Chapel Hill-Carrboro City Schools Teacher of the Year in June leading to her recognition as the Teacher of the Year for the state's north central region, which includes Wake, Durham, Orange, Johnston and Chatham counties.
Floyd was one of nine finalists from across the state vying for the award.
She will serve as a state ambassador for teachers and advisor on the State Board of Education for two years. The honor provides a prize package including a $8,500 cash award including a trip to the National Teacher of the Year Conference and International Space Camp, a leased car, mobile phone, foldable laptop computer and the opportunity to travel abroad.