Inspiring Internship: Student Serves as a Coronavirus Contract Tracer
NCCU biomedical sciences major Megan Gaines didn't give education the back seat when the coronavirus pandemic began. She continued to study and complete an internship as a virus contract tracer for the North Carolina Department of Health and Human Services. 
In June, the Centers for Disease Control and Prevention Director Robert Redfield, M.D., reported a need for as many as 100,000 contact tracers to fight the pandemic in the United States.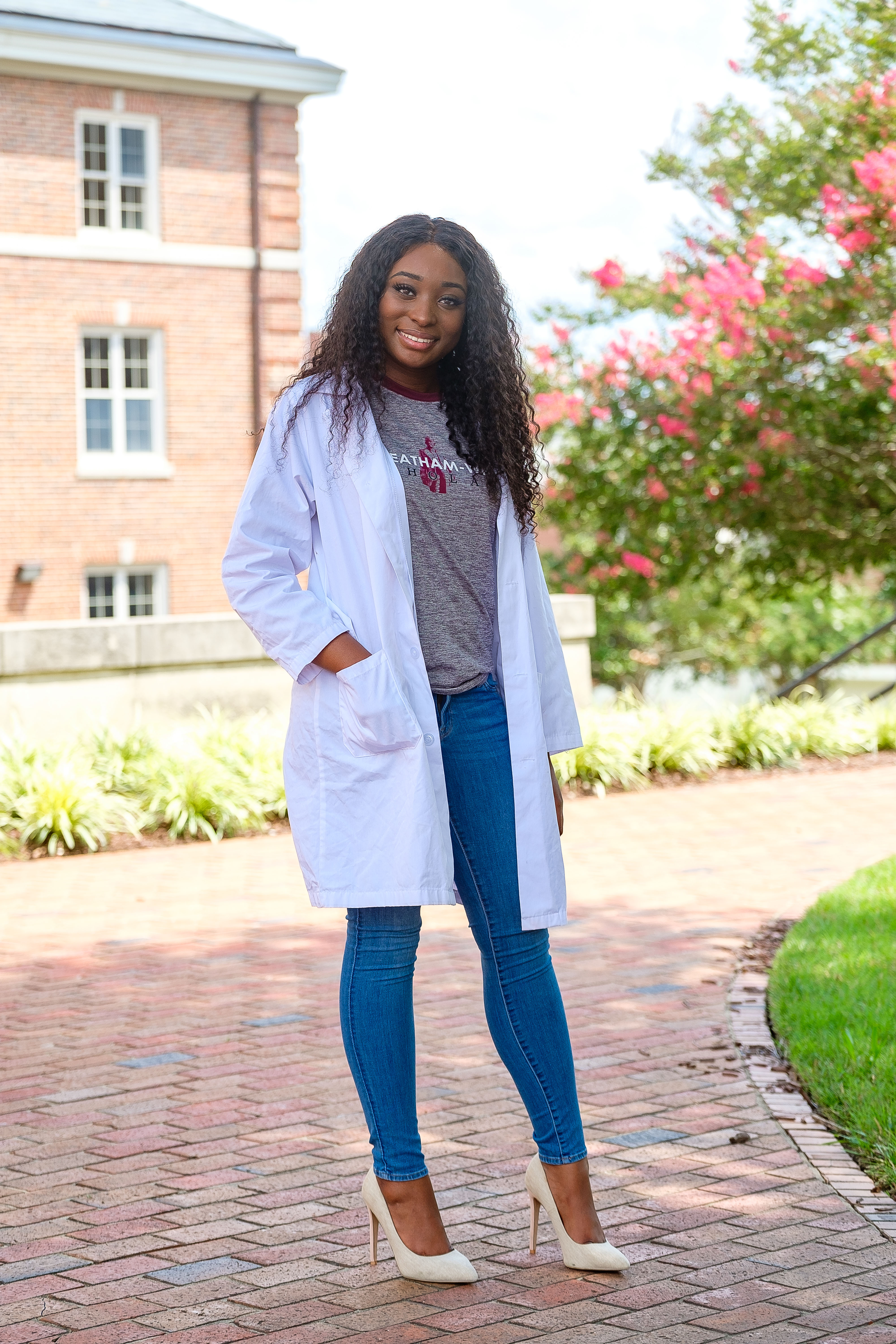 The state Health and Human Services Department is working with Community Care of North Carolina and the North Carolina Area Health Education Centers on a new initiative to prevent the spread of the coronavirus, the Carolina Community Tracing Collaborative.   
As part of her job, Gaines conducted contract tracing in Randolph County. Her responsibilities included conducting assessments of individuals who might have been exposed to the virus and those who had tested positive, as well as tracking down their contacts to urge those people to quarantine. She also worked to establish rapport with her clients so she could encourage them to seek support, resources, and services. 
 "Being able to assist others in need during this difficult time for our nation is a great feeling," Gaines said.  Gaines also provided insight into the importance of adhering to safety measures that prevent disease transmission.  
Gaines credits the experience with prompting her to minor in public health.   
 "I really enjoyed the public health and clinical aspect of the job," she said. "It has been a major influence on choosing a minor."  
The Whitsett, N.C., native, whose goal is to become either a radiologist or dermatologist, attributes her interest in medicine to the academic exposure to hands-on programs such as the Partners Cancer Biology Program at NCCU, where she previously served as a research fellow and intern. 
She is also a Cheatham-White merit scholar.