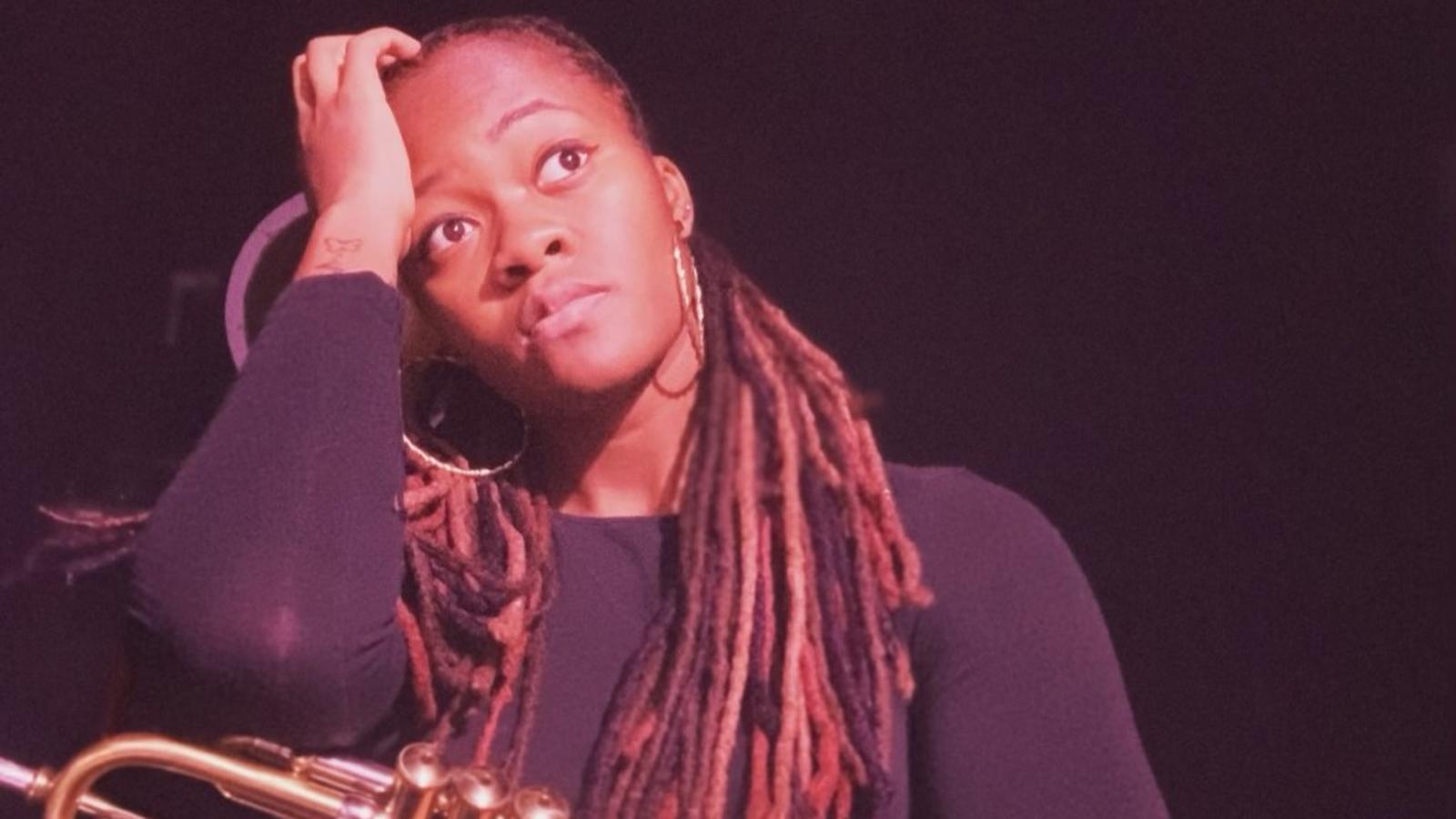 NCCU Jazz Studies is co-presenting its second annual JazzGirls Day.
The event features special guest trumpeter/composer Arnetta Johnson (click here to read more about Arnetta) and bassist Dr. Natalie Boeyink, Lydia Dudley, Serena Wiley, Jasmine Best, Shaena Ryan Martin and Dr. Lenora Helm Hammonds.
JazzGirls Day will include jam sessions, workshops, mentoring and an evening concert. The event is free for all participants and open to middle and high school girls interested in playing jazz. Instrumentalists and vocalists are all welcome! Bring your instruments. Drums and amps will be provided.
2023 NC JazzGirls Institute Week and JazzGirls Day Agenda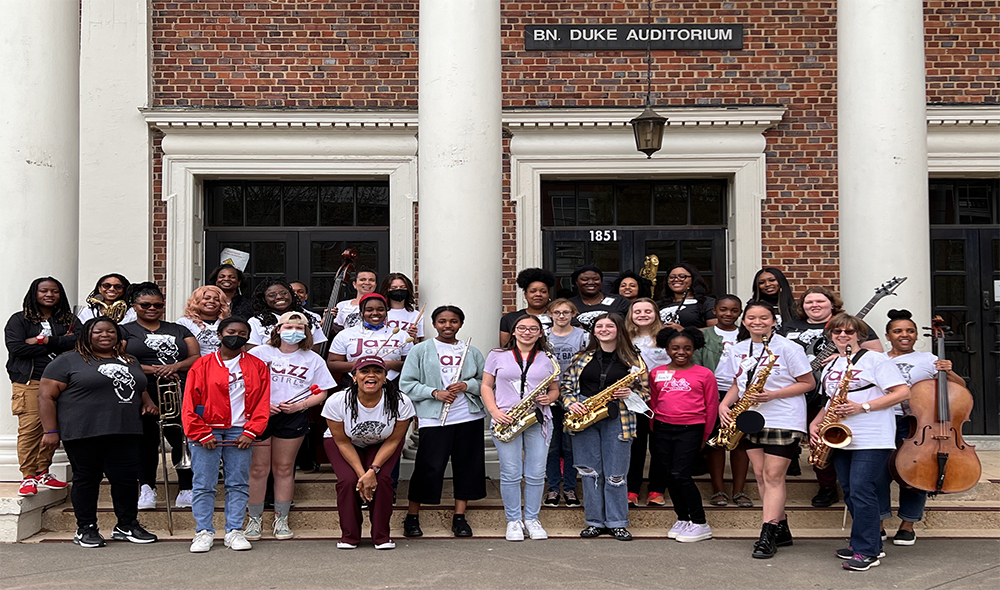 General Schedule
Friday, March 31, 2023: Evening concert with special guest Arnetta Johnson
Saturday, April 1, 2023: JazzGirl Day with participants, culminating with a concert
Participants will engage with faculty and NCCU student alum as mentors to receive instruction from the staff of Tribe Jazz Orchestra® (TJO) JazzGirls Day.
Location
The location of the 12–5 p.m. events on Friday, March 31, is the B.N. Duke Annex (enter on Lawson St. near Fayetteville St.), NCCU Campus, Durham, NC. 

Saturday: JazzGirls Day
11 a.m.: Check-In
12–2 p.m.:

 Workshop and music chat
Rehearsal with participants

2 p.m.: Community event (free and open to the public)

 Panel discussion with mentors in a masterclass style
TJO Institute staff will give a mini performance with Q&A after

3:30–4:45 p.m. (resume closed session with participants and mentors only)

Jams with mentors and participants playing music from the week's Zoom sessions

5 p.m.: JazzGirls Day workshop events end

6

–

7:30 p.m.: Evening culminating concerts

Location: NCCU BND Annex, New Band Room

6:30 p.m.: Concert with JazzGirls alums of NCCU and 

Tribe Jazz Orchestra® women instrumentalists and singers

, p

articipant JazzGirls and special guest Arnetta Johnson
History of JazzGirls Day
It was founded by Sarah Cline, director of the legendary jazz program at Berkeley High School in San Francisco in 2012. The events and program were meant to encourage young women to explore jazz and improvisation. A subsequent event was presented at the Jazz Education Network conference in 2017, which sparked the idea for an event in North Carolina. Since its inception, similar JazzGirls Day programs have been produced in El Paso, Boston, Seattle, Washington D.C., and Phoenix, as well as at SFJAZZ and JALC.
In March 2019, the first NC JazzGirls Day (JGD) took place on the UNC-Wilmington campus. The event brought together an all-female team of educators and performers to mentor young jazzwomen. Participation in JGD was open to all middle school and high school students who identified as young women who were interested in exploring jazz. All instruments and voices were welcome, and there was no prerequisite of jazz experience or participation in a school jazz ensemble. Twelve middle school and high school jazz girls participated in the inaugural event's activities.  In fall 2020, UNC-Greensboro director of Jazz Studies Steve Haines produced a successful JazzGirls Day event, with 38 participants and featuring saxophonist/composer Camille Thurman. 
JazzGirls Day's Mission
UNC-Wilmington jazz coordinator, assistant professor/bassist and NC JazzGirls Day producer Natalie Boeyink describes the mission of JazzGirls Day: "The purpose of JGD is multi-layered. It is an opportunity for young jazzwomen to build comradery and play together when they are usually a small minority in their school's jazz ensemble. They get to work on their jazz skills and improvisation in an environment free from worrying about mistakes and how their male peers may be judging them. JGD provides a safe environment to get their questions answered and conduct an honest discussion about the jazz industry. It gives participants a network of women jazz educators and professionals in the state. Best of all, they get to interact with and witness professional jazzwomen performing at a high level, modeling a career path for jazzwomen vocalists and instrumentalists."
Notable Events
The 2023 event at North Carolina Central University will be the second hosted by NCCU Jazz Studies. Sponsors of the event include the North Carolina Arts Council, Tribe Jazz Orchestra®, the National Endowment of the Arts, NCCU Jazz Studies, St. Joseph's Foundation/Hayti Heritage Center and the Jazz Education Network. Information and questions can be directed to NCCU Department of Music Interim Chair Dr. Lenora Helm Hammonds at LHelm@nccu.edu or 919-530-6319.