Counseling Center Outreach and Training Programs
Outreach
Counselors are available to host workshops in classrooms and residence halls. Outreach activities include annual screening events for depression, anxiety, eating disorders, alcohol use, REACH (Resilient Eagles Advancing Campus Health) Ambassadors and Mental Health First Aid.  For all outreach requests, please submit the Counseling Services Outreach Request Form at least 3 weeks prior to your requested date. 
Internships and Practicums
The NCCU Counseling Center Staff is committed to the training and development of knowledgeable, ethical and culturally sensitive mental health professionals.  We offer graduate assistantships, practicums and internship placements to master-level students in the fields of Clinical Mental Health Counseling, Counseling or Clinical Psychology and Social Work. We invite commitments for two academic terms (typically fall and spring) but can also provide one-term commitments, when applicable. Applicants must have approval from their internship or practicum coordinator to be considered for a placement.   
Supervision will include one hour of individual supervision weekly and one hour of case consultation/group supervision weekly. Training experiences will include:   
Triage, intake, assessment and treatment planning  
Individual and group counseling  
Crisis management support and referrals 
Substance abuse screening, assessment and options for treatment and referrals  
Outreach program planning and development  
Psychoeducational presentations  
Introduction to the state licensure process (as applicable)   
If you are interested in an assistantship or training placement at the Counseling Center, please send a resume, letter of interest, and a document including each of your internship or practicum requirements to Ms. Birshari Cox, assistant director for Clinical Services, at [email protected]. For priority planning, please submit your materials by April 30 for a fall term start.
Student Volunteer and Participation Opportunities
REACH Ambassadors 
The Ambassadors program (formally Project SUCCESS [Substance Use Choices Cessation Education and Support Services]) was initially established to provide campus-wide alcohol awareness and prevention programming designed to educate and empower students to make healthy choices related to alcohol use.  The program was renamed to emphasize the advancement of overall wellness from a holistic approach.
REACH (Resilient Eagles Advancing Campus Health) Ambassadors is a group of undergraduate and graduate students with a passion for mental health awareness and wellness education.  As a member, you will assist in the development and presentation of various topics for campus outreach activities, presentations, campus partners and community events.  Our goal is to utilize the benefit of peer-to-peer education and support to continue to decrease stigma around mental health, help seeking and self-care.  
Info Accordions
train a cohort of peer educators who can provide accurate, unbiased and culturally relevant behavioral health awareness programs related to mental health care and overall wellness  
implement effective interventions 
develop culturally relevant outreach strategies for targeted student populations
Existing, signature and new programs 
Mental health promotion, outreach and support 
Collaborations with student organizations
NCCU Active Minds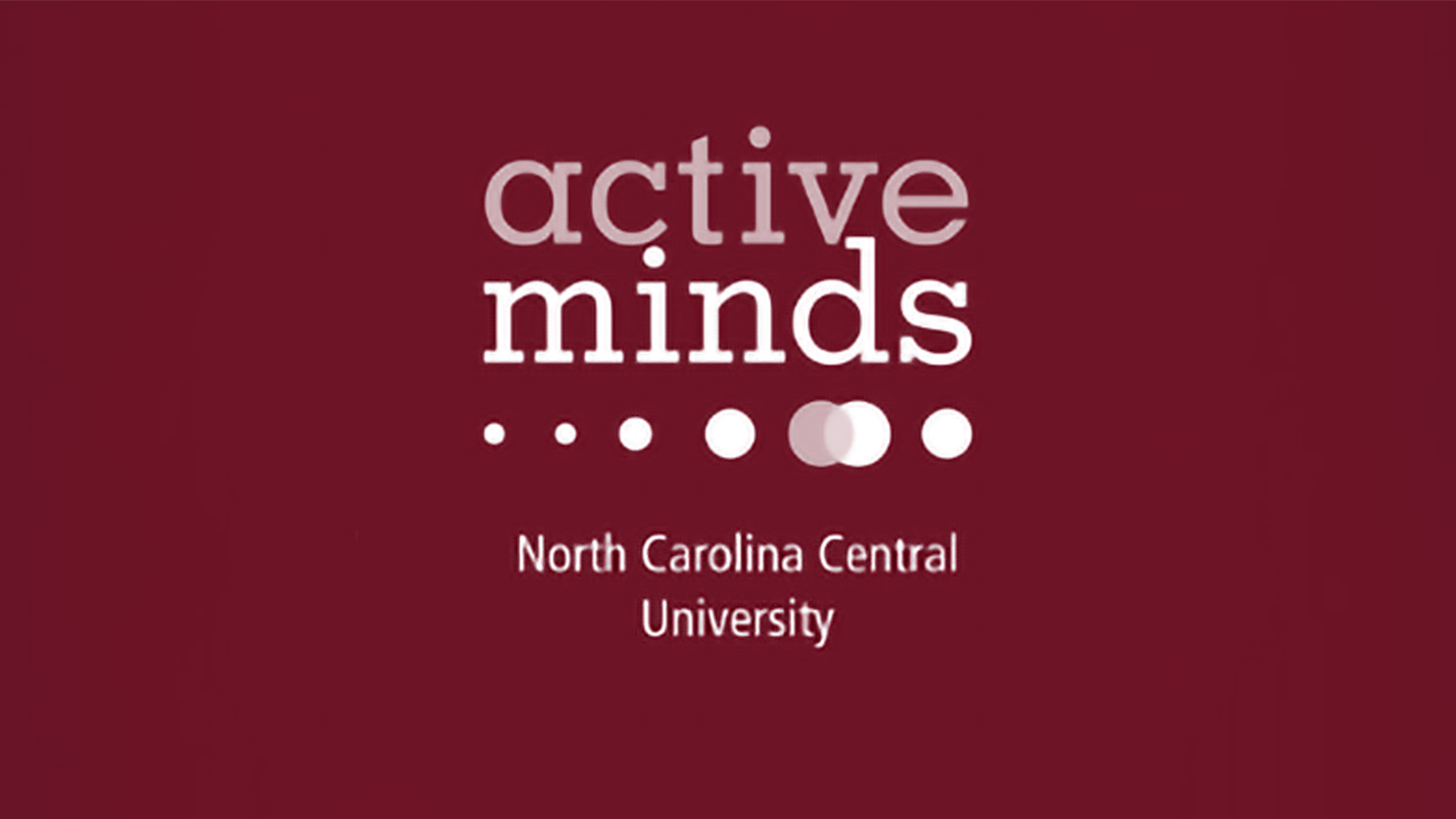 Founded from an inaugural collaboration between the Counseling Center and the Department of Social Work, the NCCU Chapter of Active Minds became a campus-recognized student organization in Spring 2022. The organization, as part of the Counseling Center's outreach, strives to provide suicide prevention and awareness programming and mental health and wellness programming for the campus community. Active Minds offers student volunteer opportunities, peer support training, outreach programming, monthly meetings, networking opportunities with other local and national members and more!  
If you would like more information or are interested in being a part of NCCU's chapter of Active Minds, please contact one of our co-advisors, Ms. Birshari Cox, the assistant director for Clinical Services in the Counseling Center, at [email protected], or Professor Penny Carroll in the Department of Social Work, at [email protected].     
NCCU's student chapter of Active Minds is also a recognized local chapter of the national organization of Active Minds, founded 19 years ago by Alison K. Malmon, whose brother, Brian Malmon, ended his life in 2000. More information can be found at www.activeminds.org. The national organization has over 600 student chapters in high schools and colleges across the United States.