Welcome to the Political Science Department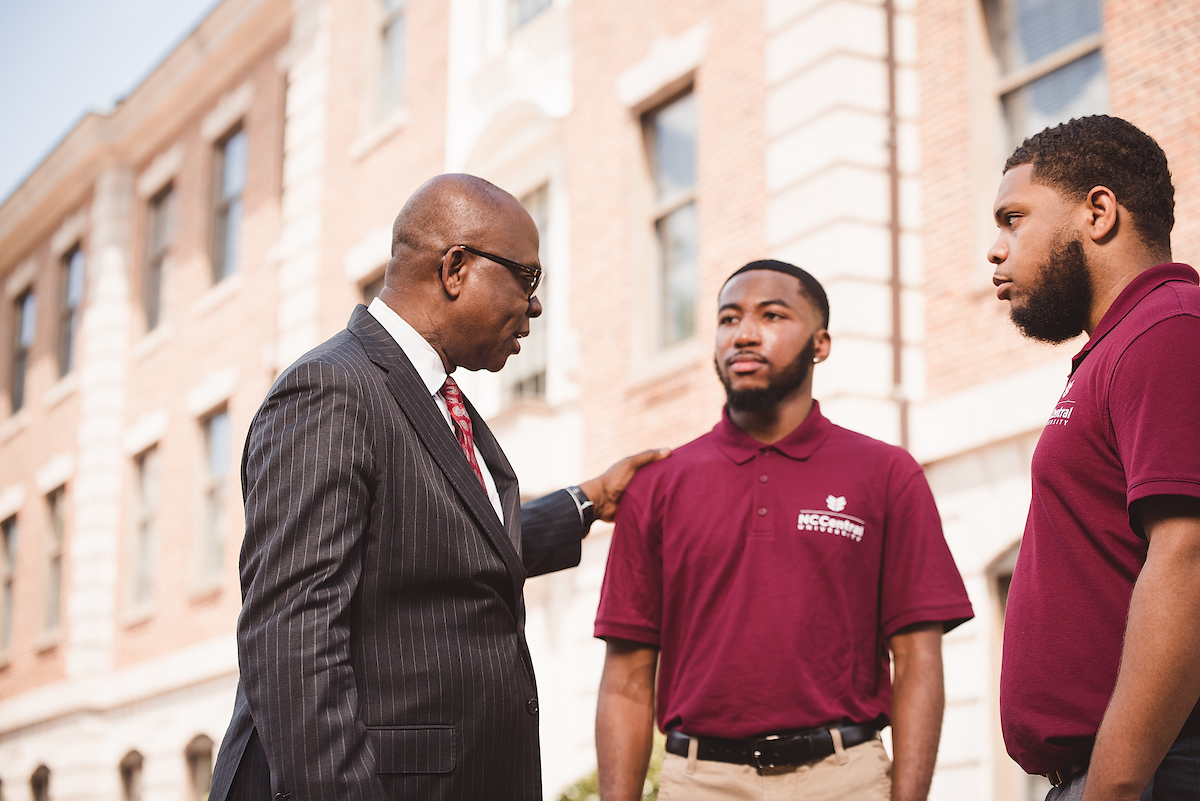 The Political Science department is positioned as a regionally competitive political science program. The thematic focus of the political science program is in the areas of ethnicity, class, race, gender and immigration.  All courses are facilitated by faculty with teaching and research specializations in the foregoing areas. Therefore, you will have a rich learning experience during your enrollment in the department of political science at North Carolina Central University (NCCU).   
The mission of the Department of Political Science is to prepare students for success in graduate and professional schools and the professional world by providing them with a solid knowledge base in political science and the necessary writing, research, analytical, and critical thinking skills.
The Department of Political Science prepares students for:
the legal profession
government service
media/journalism
the private sector/business
nonprofit employment
graduate school
foreign service
teaching
civic engagement
The curriculum includes courses in several sub-fields such as American government, international politics, comparative politics, public policy and research methods. The curriculum is augmented by internships with public and private organizations and other extracurricular activities such as the model United Nations and other forms of learning activities for students through academic fellowships and creative endeavors such as grants. 
It's important to note that at matriculation in the political science program at NCCU, you will be joining a group of students that are committed to pursuing a career in the public and private sectors. You will also be in the company of students who are on track to attend regional and national academic and professional graduate programs. 
—Emmanuel O. Oritsejafor, Ph.D.
Chair and Professor of Political Science