Passport to Canvas
Passport to Canvas course offers students a self-paced student orientation course designed to provide students an opportunity to navigate, get better acquainted and practice with Canvas before maneuvering throughout your actual course(s). Passport to Canvas also provides everything you need to know about using Canvas in your class(es). Canvas helps you:
Keep track of the work you are assigned by your instructor, grades and feedback

Organize all of the learning material your instructor has created

Help you stay in touch with other members of your class

Student Resources and Videos
This section provides helpful resources, links and videos for students to aid in their overall learning experience.
Contact Us

Faculty Development Den and Canvas Office
128 Farrison-Newton Communications Building
Durham, North Carolina 27707
Phone: 919-530-7667
Fax: 919-530-7925
Canvas Support Hotline: 866-324-3304
Submit a Request
24/7 Canvas Support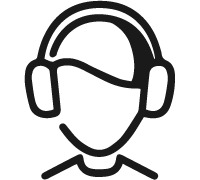 For all other questions, contact Canvas 24/7 Help.