Training Workshops
The Faculty Development Den/Canvas Office offer workshops that are designed to provide faculty and staff with timely and effective training and also an opportunity to get better acquainted with Canvas LMS.
Currently, all workshops are being held virtually. This is a good way to become familiar with a variety of tools and functionality that Canvas offers. Below, you will find links for workshop offerings, session topics and registration.
Canvas Panda Pros Training
During the start of Fall 2023, faculty and staff free on-demand training will be hosted by Instructure through "Panda Pros." These one-on-one trainings are free for faculty to sign up and pick their own topic. The sessions will run from July 31 to September 30 and are only available for the first four weeks to sign up for now. An additional week will be rolled out at the end of each week for sign-ups until September 30. There are also opportunities within Panda Pros for groups to participate in webinar-style learning throughout fall 2023.
Sessions run from July 31–September 30 (9 weeks)
Sessions run from 9 a.m. to 6 p.m. (MT), 7 days per week
Sessions will run in 45-minute slots 
Faculty and staff can register for a one-on-one session
Instructor Resources and Videos
This section provides helpful resources, links and videos for instructors to aid in their overall teaching experience.
LTI and Publisher Tools Requests
This section provides guidance regarding Learning Tools Interoperability (LTI) and publisher tool requests. Because student data may be passed through the LTI, requests for LTIs must be reviewed and approved.
LTI (Learning Tools Interoperability)
Learning Tools Interoperability is an education technology specification developed by the IMS Global Learning Consortium. It specifies a method for a learning system to invoke and to communicate with external systems.
Publisher Tools
Publisher tools are digital resources provided by textbook publishers to departments and instructors using books, test banks or other course materials created by the publisher. In most instances, these tools are free or free-based.
How to Request an LTI or Publisher Tool
Because student data may be passed through the LTI, requests for LTIs must be reviewed and approved by the learning management system (LMS) administrators. The LMS team will respond to support requests during regular operating hours.
Review Process
LTIs and publisher tools cannot be added until the review is complete and approved. There is no guarantee an LTI and/or a Publisher Tool will be available for a specific semester.
Review Timeline and Approval
On average, a review will take two to three months.
LTIs that duplicate current services will likely not be approved.
Once a tool is approved, the requester will be notified.
What If an LTI Is Not Approved?
You will be notified of the reasons that the LTI failed approval, and alternate options will be offered (if applicable).
LTI and Publisher Tool Installation
New LTIs are added twice per calendar year, before the start of the Fall semester (July) and Spring semester (December).
Request Forms
The request forms below are for any instructor or staff member who wishes to request a non-Banner generated course shell or for Canvas training that is separate from the offered workshops, with additional forms to come.
Contact Us

Faculty Development Den and Canvas Office
128 Farrison-Newton Communications Building
Durham, North Carolina 27707
Phone: 919-530-7667
Fax: 919-530-7925
Canvas Support Hotline: 866-324-3304
Submit a Request
24/7 Canvas Support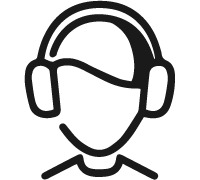 For all other questions, contact Canvas 24/7 Help.