About the Faculty Development Den and Canvas
Faculty Development Den and Canvas Office
The Faculty Development Den (FDD)/Canvas Office is a part of the Division of Extended Studies – Distance Education. The FDD/Canvas provides campus-wide support, specializing in professional development, instructional design support and best practices for in-person, online hybrid delivery formats.
Blackboard has been NCCU's primary and only learning management system (LMS) for over 20 years. In early Spring 2022, the university formed an LMS review committee and also started a Canvas pilot series. During this time, faculty and student participants had an opportunity to explore and learn about preferences and support needs with Canvas.
Blackboard will continue to be supported and available for teaching and other activities through the end of Spring 2023 (last semester instructors may teach in Blackboard). North Carolina Central University announced and entered into an agreement to implement Canvas as its new LMS platform in Fall 2022. The university intends to fully transition to Canvas by Summer 2023. Beginning Summer 2023, Blackboard will no longer be available.
Our Location
The FDD/Canvas Office is located in the Farrison-Newton Communications Building, Room 128.

Faculty Development Den and Canvas Office
128 Farrison-Newton Communications Building
Durham, North Carolina 27707
Phone: 919-530-7667
Email: canvas@nccu.edu
Fax: 919-530-7925
Canvas Support Hotline: 866-324-3304
Submit a Request
Staff
The FDD/Canvas Office is comprised of two instructional technologist specialists with the role of LMS administrator. As the LMS administrators, they provide the following for the university:
Technical support for faculty, staff and students
Monitor day-to-day administrations of Canvas LMS
Plan and monitor system upgrades (including third-party vendors)
Meet with Canvas support services
Collaborate and perform technical integrations
---
Meet Your LMS Administrators:

Instructional Technologist Specialists
Division of Extended Studies
Sharon B Alston | LaToya P Hayes
---
24/7 Canvas Support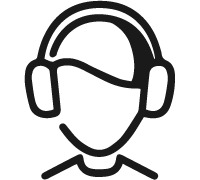 For all other questions, contact Canvas 24/7 Help.