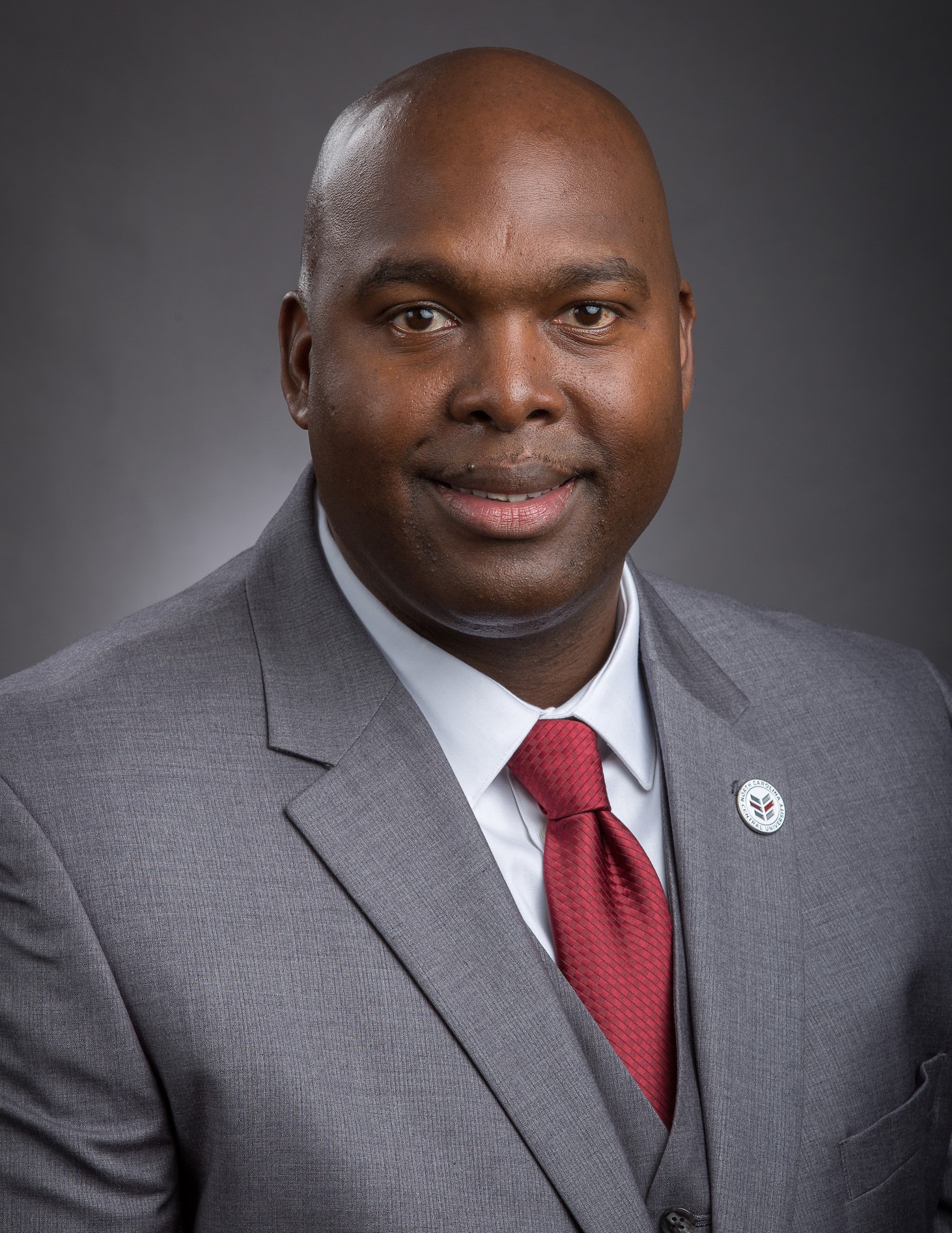 NCCU Campus Community,
North Carolina Central University is a great place to study and work, as well as a valuable asset to the state, region, and world.  The NCCU Police Department considers itself a contributor to our community, and we are honored to fulfill the role of ensuring that this campus is safe and secure for all.  As Interim Chief of Police and Director of Police and Public Safety, I am committed to ensuring that all of our campus constituents experience a safe environment. From the scholars who are here to learn and develop to the faculty, staff, and administrators who serve this campus daily, the NCCU Police Department is committed to serving you with innovative measures to enhance security, effective problem-solving, the latest security technology, and excellent customer service.
The police department is actively engaged in deterring criminal behaviors and enhancing the quality of life throughout our campus and community.  However, this can only be accomplished through a strong partnership with our campus and community.  This can be accomplished by:
Reporting suspicious behavior: If you see something on campus that appears suspicious, immediately contact us so that we may assess the situation.
Being aware and engaging in various training opportunities: Not only does the department have reactive measures in the event of an emergency, but we also maintain continuous training opportunities, such as our Run, Hide, Fight training and our Community Engagement Response Team (CERT). If there is additional training that you think might be beneficial, we encourage feedback.
Monitoring your email, the NCCU homepage, and the Police Department website for updates: We work with various offices on campus to share information as needed.  We encourage our campus community to be engaged, aware, and vigilant of announcements.
Please be sure to stay connected with the NCCU Police Department as we continuously enhance our processes and procedures to better serve you!
In Truth and Service,
Kelly T. White
Interim Chief of Police and Director of Public Safety
Email: kelly.white@nccu.edu
Phone: 919-530-7775