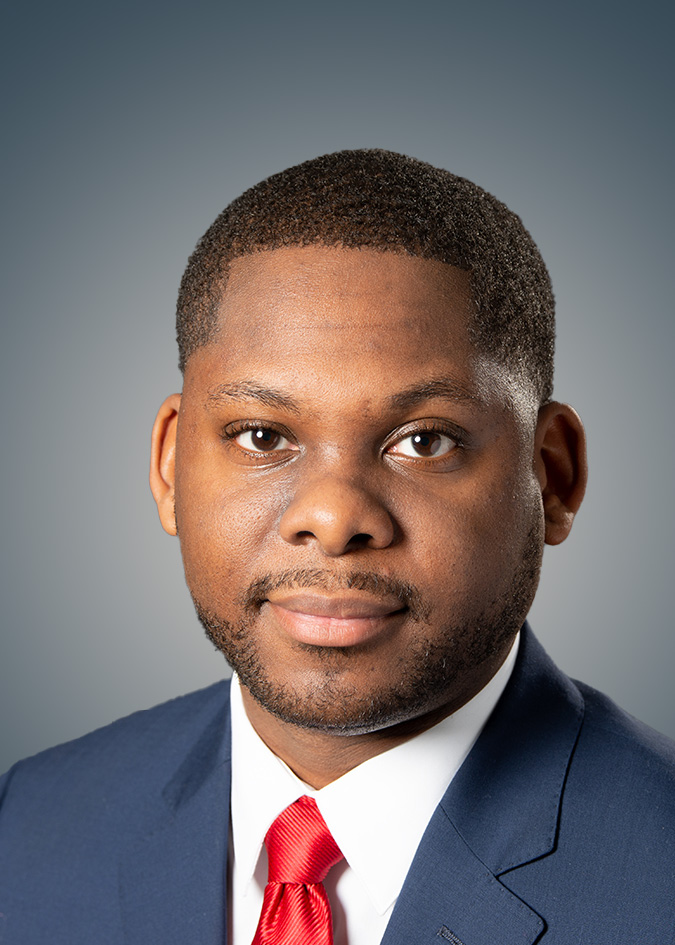 Youngsville, NC
Bachelor of Business Administration
Master of Business Administration
Food Truck Operator
Lawrence & Perry Barbecue, LLC, Youngsville, NC
Ronald Perry, Jr., was born and raised in Warrenton, NC. After graduating from the North Carolina Central University School of Business with a concentration in finance in 2009, he began his career in the banking industry. Shortly thereafter, he returned to NCCU to earn his Master of Business Administration in 2015. He quickly advanced in his career to assistant vice president of liquidity and financial risk for Credit Suisse Investment Bank. In 2020, Ronald decided to follow his lifelong dream of entrepreneurship and invested his talents full-time into his own business, Lawrence & Perry Barbeque.
As co-owner of Lawrence & Perry Barbeque, Ronald has catered events with upwards of 1,800 guests and has been selected as a food truck vendor for numerous festivals with crowds of over 100,000 people. He currently serves as an NCCU athletics concessionaire for home football games. His business has also served as a temporary café option in the NCCU School of Law building and the NCCU Pearson Dining Hall.
Perry is a Spring 2009 initiate of the Gamma Beta chapter of Alpha Phi Alpha Fraternity, Incorporated. Ronald resides in Youngsville with his wife, Morgan, who is an NCCU alumna, daughter Madison, and son Logan.