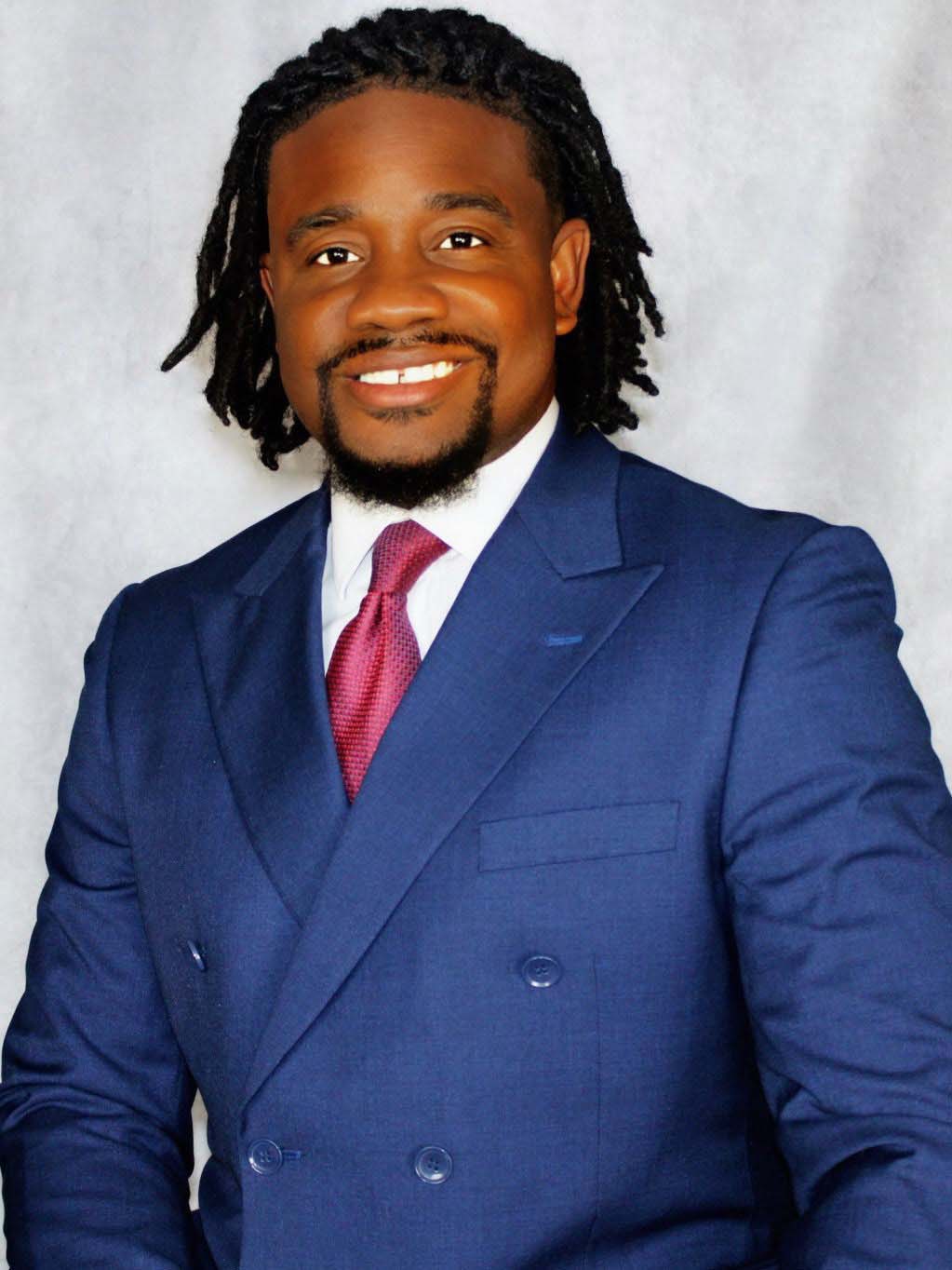 Durham, NC
Bachelor of Arts (History)
Minority Business Development Agency Program Specialist
NC Department of Administration
Reginald Boney is a servant-leader, ordained minister and artist whose passion lies at the intersection of theology, social justice and the law. A Durham native, Reginald is a graduate of North Carolina Central University, receiving a Bachelor of Arts degree in history in 2008. He also holds a Master of Theological Studies degree from Duke University and a Juris Doctor from the University of North Carolina in Chapel Hill.
Reginald has served the State of North Carolina as a legal consultant for the Department of Natural and Cultural Resources. He also served alongside NC Supreme Court Justice Anita Earls and Attorney General Josh Stein on the Governor's Task Force for Racial Equity in Criminal Justice as a Strategic Policy and Planning Analyst.
Currently, Reginald works in the North Carolina Department of Administration with the Minority Business Development Agency, which engages in outreach, networking and providing opportunities for minority businesses to expand to new heights, including understanding international trade engagement.
Reginald is a member of the Durham alumni chapter of Kappa Alpha Psi Fraternity, Incorporated, a board member for the Durham Committee on the Affairs of Black People, Inc., and on the Duke Divinity Alumni Council. He is the husband of Latia Boney, and the father of Laila, Schyler and Summer.