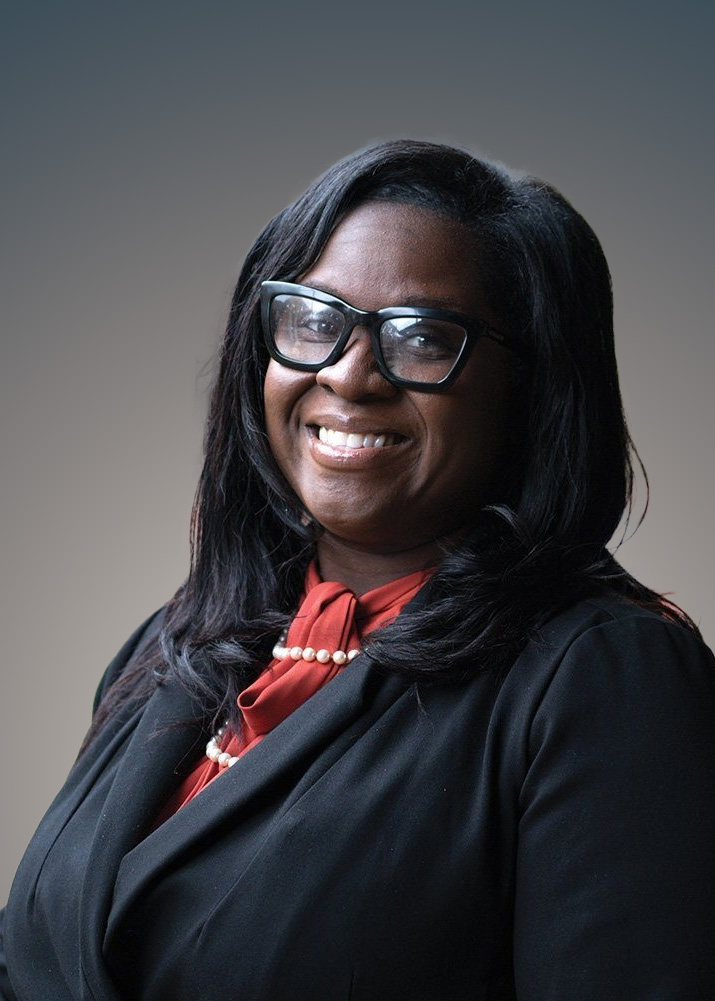 Durham, NC
Master of Public Administration
Durham County Commissioner, Durham, NC
Nimasheena Burns was born in Durham and hails from Tar Heel, North Carolina. She was elected a Durham County Commissioner in 2020 for a four-year term, which she is currently serving. As a board member, Commissioner Burns is known for championing maternal and infant health, economic development investments, job training and job creation, affordable housing investments and agricultural development, as well as wrap-around support services for the county's most vulnerable students and seniors. 
Burns received her bachelor's degree in communications and a minor in political science from the University of North Carolina at Chapel Hill. She holds a master's in public affairs from North Carolina Central University. She is also a graduate of Leadership NC, the North Carolina Defense Contractors Academy (Class 2019), the Partnership, Inc. NC Leadership Accelerator (2022) and the NC School of Government Advanced Leadership Corps (2023).  
In 2022, Nimasheena was appointed to serve as vice chair on the Resilient Counties Advisory Board and vice chair of the Justice and Public Safety Steering Committee's Juvenile Subcommittee.
Statewide, she serves on the North Carolina Community College Foundation Board as the chair of the Nominating Committee, the NC Association of Black County Commissioners Executive Board, where she chairs the Technology and Housing Committee, and on the board for the NC Museum of Life and Science.
Locally, she currently serves as chair of the Joint City-County Planning Committee, the Research Triangle Park Regional Partnership Board, the Library Board of Trustees, the Carolina Theatre board, the Juvenile Crime Prevention Council, Memorial Stadium Authority, and the Durham Workforce Development board; she also serves as the vice chair for the Triangle Transportation Special Tax Board.  Burns has served on boards for the NC Defense Industry Diversification Initiative Advisory Board, the USDA Strikeforce Taskforce and Governor's Street Safe Taskforce on Recidivism.
Ms. Burns currently serves as the Deputy Chief of External Affairs for the NC Department of Public Safety.  She previously served as the Director of Communications and Project Management for the North Carolina Department of Military and Veterans Affairs, as well as the director of Public Affairs, Outreach and Loan Marking for North Carolina State Farm Service Agency. Before that, she served for 8.5 years as the Public Affairs and Consumer Affairs Officer at the NC Department of Justice.
While not a public health professional, after years of watching individuals in her local community both thrive and suffer from autoimmune diseases, she took note of how broadly kidney failure was prominent in the Black community. She took a chance and applied for an Albert Schweitzer Public Health Fellowship. She was awarded funding to combat and educate families on kidney function and water quality.