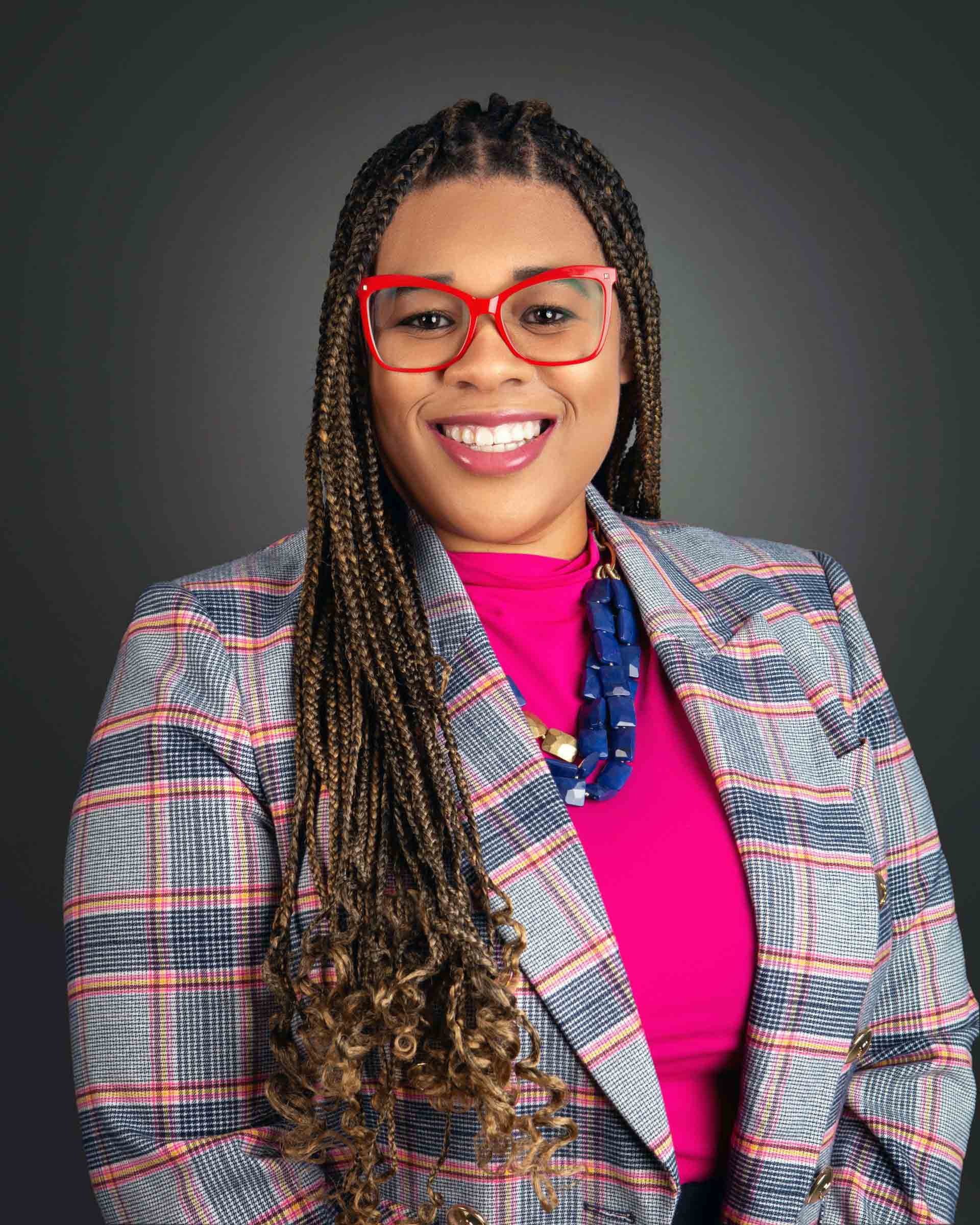 Clayton, NC
Juris Doctor
Assistant City Attorney, City of Greenville, NC
Dene' V. Alexander is from Texas and since 2009 has resided in North Carolina. She earned a Bachelor of Science in political science and Spanish from Texas Christian University before graduating cum laude from North Carolina Central University School of Law. Dene' has been practicing law for over 10 years, is an NC certified mediator and sits on the NC State Building Commission as a Governor appointee.
Ms. Alexander began practicing law in the private sector before transitioning to public service. Her public service spans several years, with the majority devoted to championing an increase in minority and women representation and access to resources in public contracting at the federal, state and local levels.
Dene' is currently an assistant city attorney with the City of Greenville, NC, and focuses on economic development, procurement, engineering, property transactions, recreation and parks, and planning and development services. She also serves as counsel to the Historic Preservation Commission. During this time, she has been recognized for Public Service Week and Women's History Month.
Before joining the City, Ms. Alexander served as a program analyst and an agency legal consultant with the Office of Civil Rights at the North Carolina Department of Transportation (NCDOT). Dene' focused on federal and state civil rights programs and the intersection with NCDOT's statewide functions.
During her tenure at NCDOT, Dene' project-managed the 2021 Disparity Study, which evaluated $12.5 billion in contracting over a 5-year period and changed the trajectory for NCDOT, as it provided evidence for setting diversity goals on professional services contracts and was one of five Black Americans department-wide recognized for their contributions in February 2021.
Dene' is a council member for the NC Bar Association's Government & Public Sector Section and Zoning, Planning & Land Use Section, and is a member of the Association's Real Property Section and Young Lawyers Division. She is also a member of the Pitt County Bar Association and NCCU School of Law Alumni Association and spends time volunteering for various causes.
Dene' is intentional about meeting people where they are to create awareness, building bridges through collaboration and identifying critical paths to make the most valuable impact.