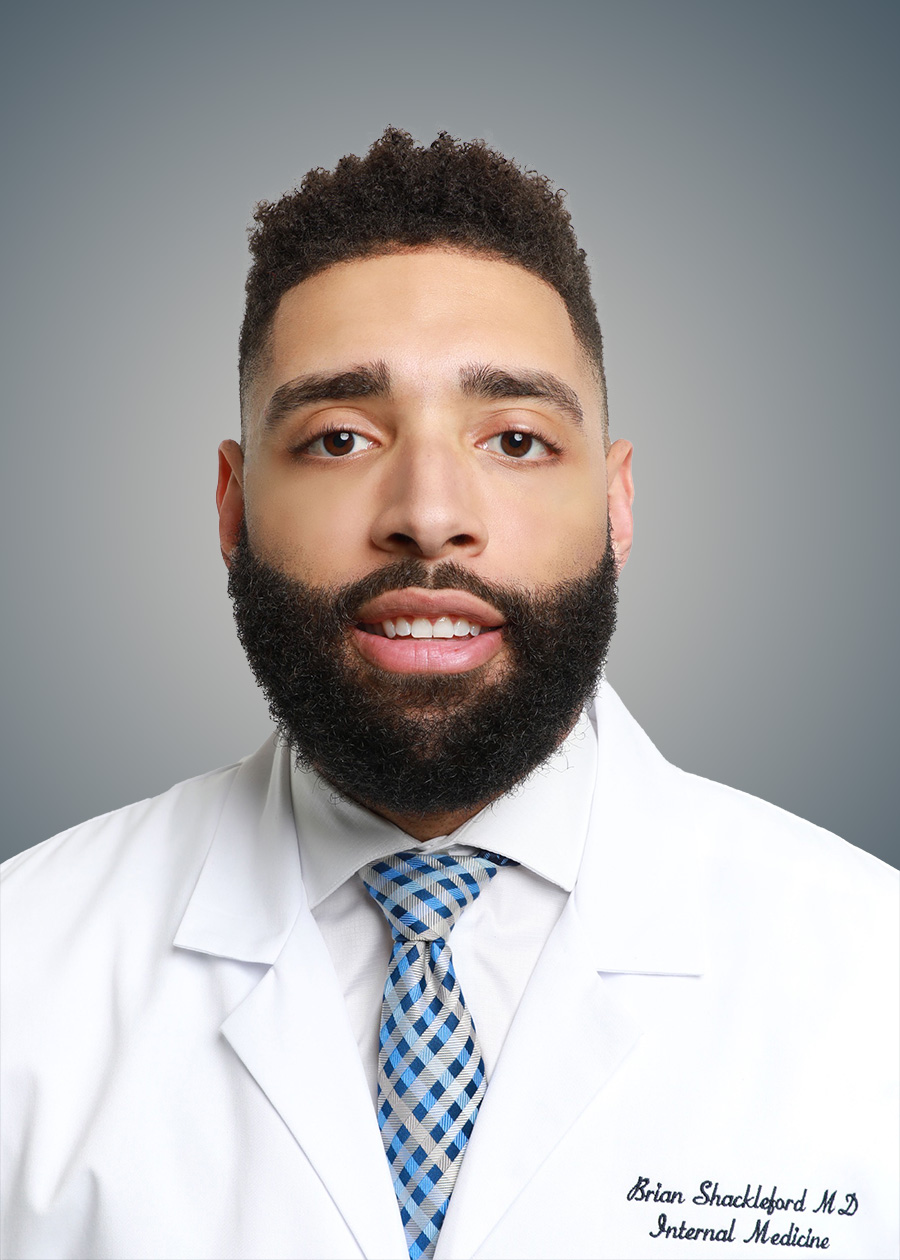 Greensboro, NC
Bachelor of Science (Biology)
Master of Science (Biology)
Medical Director, Student Health Center
North Carolina Central University, Durham, NC
Dr. Brian A. Shackleford is a Durham native who has chosen to give back by providing equitable care to vulnerable populations within his community. His role as a fledgling caretaker for his grandmother as a youth opened his eyes to his calling of service.
Brian obtained both his bachelor's and master's degrees in biology from North Carolina Central University before attending Wake Forest University School of Medicine. After graduation from medical school, Brian entered residency at Wake Forest Baptist Medical Center.
As a resident, Brian served on numerous committees focused on wellness, diversity and inclusion, medical curriculum, clinical competency and residency steering. He was chosen to serve as assistant chief of medicine after the completion of his residency in 2019.
After his chief year, Shackleford opened a practice as a primary care physician in Greensboro, NC. He was afforded the opportunity to partner with Old North State Medical Society (ONSMS) as lead physician in Guilford County in their COVID-19 vaccination efforts and was highlighted as a speaker on a White House town hall for his efforts. Brian now serves as the ONSMS president.
In August 2022, Brian was afforded the opportunity to return to "the nest" as the medical director of the Student Health Center.