NCCU alumnus Nelson Cooper has channeled his passion for baseball to co-establish an organization that introduces underserved youth to the sport.
The result: Non-profit organization Pittsburgh Hardball Academy, which provides Greater Pittsburgh youth with access to baseball and softball, and strives to increase diversity within the two sports.
Cooper was inspired to start the academy to encourage the social, professional and academic development of underserved minority youth through baseball and softball.
The Seattle, Washington, native served as a student-athlete on NCCU's baseball team from 2012-2015.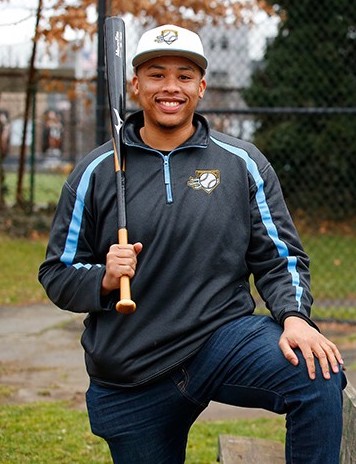 "Moving across the country was a big change; there weren't too many African American people in Seattle," Cooper said. "It meant a lot to attend and receive my degree from a HBCU and experience diversity firsthand."
His mother, a former softball player, dedicated a significant amount of time training Cooper for a successful career as an athlete. He credits his mother for the inspiration to remain consistent with the sport.
"I grew up in a single-parent household and one of the main reasons I was able to experience baseball as a kid was because of how much my mother sacrificed to coach and help me find the right opportunities," Cooper said.
The organization also institutes programs that involve the parents and guardians of the participating youth. Most recently, it added a financial literacy program for parents and players. 
"A baseball program can cost upwards of $8,000. At Pittsburgh Hardball Academy, we maintain a 'pay what you can' program where parents pay what their finances can allow," he adds.
Cooper previously participated in Baseball Beyond Borders in Seattle. This community developmental organization also aims to eliminate the financial and social hurdles that prevent minority youth from becoming baseball players.
The non-profit is a true staple for the greater Pittsburgh community. It produces well-rounded athletes and provides critical life and college readiness skills to youth ranging from 15 to 18 years old.
Cooper earned a bachelor's degree in business administration from NCCU in 2015. He currently serves as an assistant vice president and senior underwriter at PNC Financial Services Group.
Despite not pursuing a professional baseball career, Cooper has found other purposeful ways to continue his love for sports.
Outside of work, Cooper is hands-on with the academy as a head coach for one of the teams.
He aspires to reach a younger audience beginning at 12 years old. A softball program for young women is also in the works.
"We saw a need in underrepresented communities and brought about this academy to help fill that need," Cooper said. "The biggest thing we want our players to realize is that their race, finances or background does not determine how successful they can or will be."
Cooper keeps diversity and inclusion at the forefront of the academy's mission.