A professor at North Carolina Central University (NCCU) has been tapped to help the newly-established National African American Child and Family Research Center (NAACFRC) funded by a $1.8 million grant to Morehouse School of Medicine. 
Nina Smith, Ph.D., associate professor of human sciences, will serve as a co-investigator under the leadership of Latrice Rollins, Ph.D., principal investigator and assistant professor in Community Health and Preventive Medicine at the Morehouse School of Medicine in Atlanta. The grant is funded by the Department of Health and Human Services Administration for Children and Families (ACF).
Over five years, researchers will provide national leadership in community-engaged research to better serve African American children and families.  
"When Dr. Rollins decided to apply for these funds, she asked if I'd be interested in serving as a co-investigator given my research interests and the goals she wanted to accomplish," Smith said. "I said 'yes' immediately because I believe this center is one of the first, if not the first of its kind, and so I understood the importance of this national research agenda for African American children and families.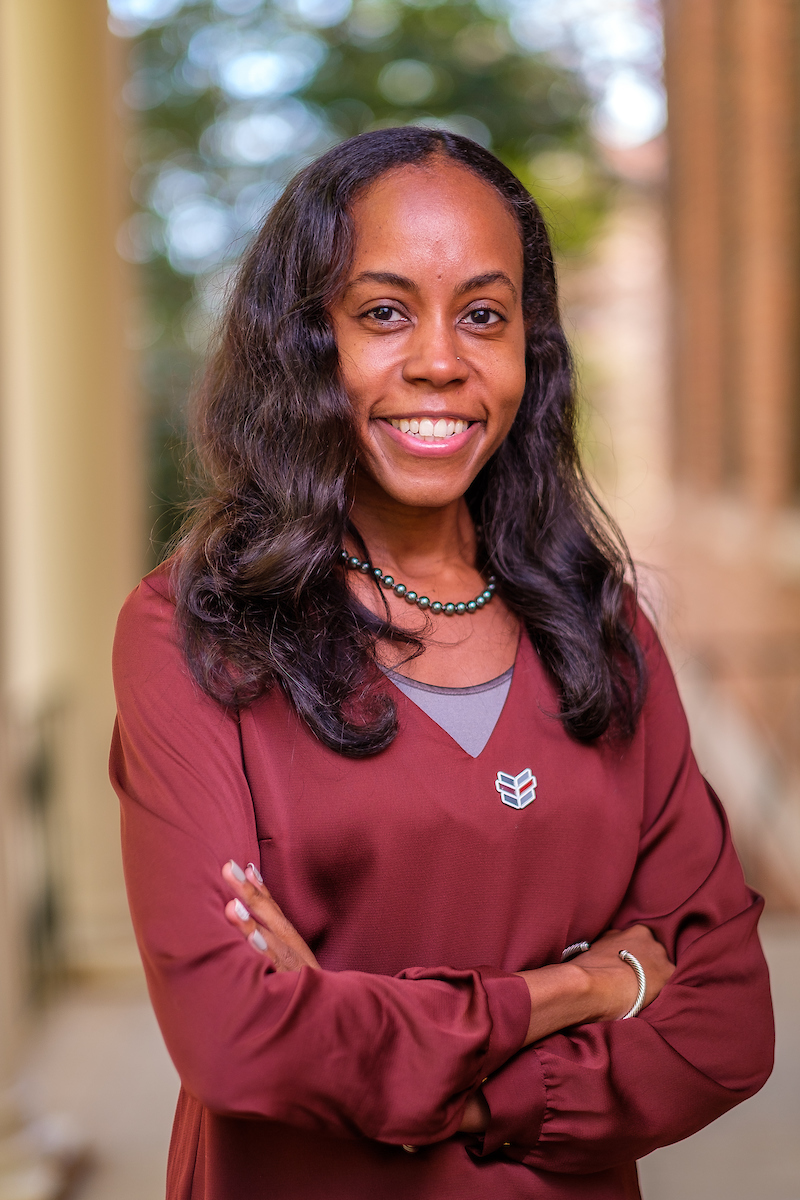 "There's great work being done on African American children and families, but the spotlight isn't on that work the same as it is with work with majority populations," Smith continued. "This center will spotlight work with African Americans and the need for continued research."
Smith met Rollins several years ago when they served as fellows for Leading Emerging and Diverse Scholars to Success, or LEADS. Soon after, they began brainstorming on ways to collaborate. The women look forward to the work that lies ahead, which will include scholars from other higher education institutions.
Smith's efforts will focus on rural research. She previously studied the impact of COVID-19 on African Americans in rural areas in North Carolina.
Rollins said the center will focus broadly on early education, including early head start and head start; childcare assistance; social and economic mobility, including Temporary Assistance for Needy Families (TANF) and poverty alleviation programs; and healthy relationships, including fatherhood and supportive family relationships. 
It will also focus on specific research themes impacting African Americans in need of ACF services, including those in rural communities and those impacted by health/disability and criminal justice issues.
One in 10 African Americans lives in a non-metropolitan area; however, dominant narratives about rural America frequently neglect the experiences of African Americans, Rollins said, adding that African Americans in rural areas deserve special attention, and those with low incomes face substantial burdens to employment because of extremely limited transportation and childcare options.
Rollins said she's excited to work with Smith.
"Dr. Smith will contribute to the NAACFRC's community-based participatory research agenda to address the needs and support the assets of African American children and families in rural communities," Rollins said. "Her prior work on African American families demonstrates her expertise and ability to lead the NAACFRC research in this area, which will inform policies and programs for these families."
*The National African American Child and Family Research Center is supported by the Administration for Children and Families (ACF) of the U.S. Department of Health and Human Services (HHS) as part of a financial assistance award (Grant #: 90PH0031-01-00) totaling $1.8 million with 100 percent funded by ACF/HHS. The contents are those of the author(s) and do not necessarily represent the official views of, nor an endorsement, by ACF/HHS, or the U.S. government. For more information, please visit the ACF website, Administrative and National Policy Requirements: https://www.acf.hhs.gov/administrative-and-national-policy-requirements