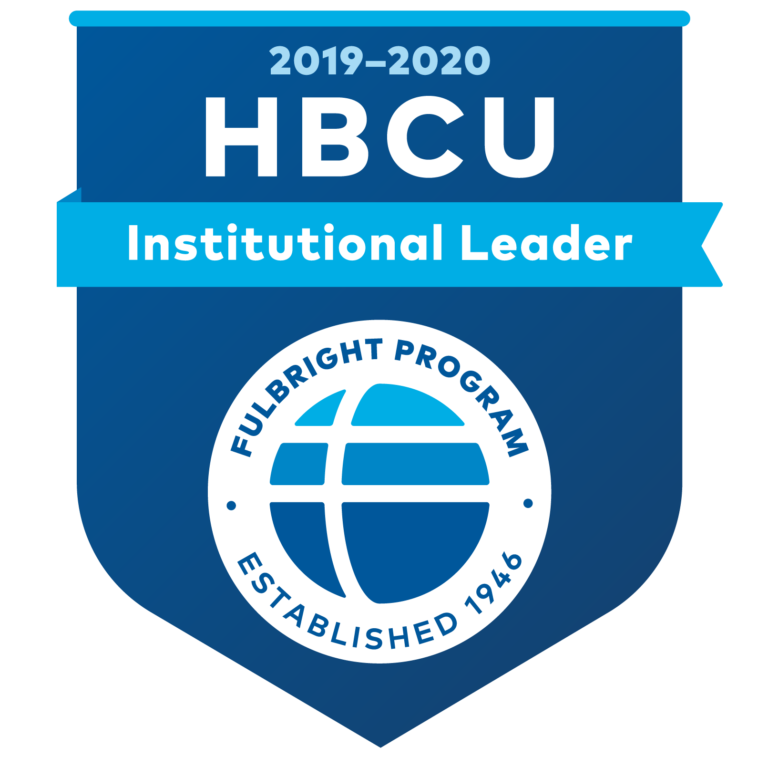 North Carolina Central University has been named as a Fulbright HBCU Institutional Leader for the 2019-2020 academic year by the U.S. Department of State's Bureau of Educational and Cultural Affairs.
The designation went to 20 historically black colleges and universities (HBCUs) based on past engagement with the Fulbright Program, an international exchange for students and scholars run by the federal government.
The U.S. Bureau of Educational and Cultural affairs established the leadership designation to recognize its HBCU partners and encourage others to engage with the Fulbright Program to help expand diversity and inclusion within all State Department programs, the announcement said.
"What an honor it is to be recognized by the U.S. Department of State Bureau of Educational and Cultural Affairs as one of the 20 Fulbright HBCU Institutional Leaders in the 2019-2020 Fulbright Program," said Olivia E. Metzger Jones, Ph.D., assistant director of the Office of International Affairs at NCCU and Fulbright Program Advisor for the university.
"N.C. Central prepares our Eagles for leadership in a global society, and the Fulbright Program supports those efforts."
In 2018-19, NCCU student David Anthony received a grant for an English teaching assistantship in the Czech Republic.
Eleven members of faculty and staff also have received Fulbright awards. Among the most recent were Environment, Earth and Geospatial Sciences Chair Gordana Vlahovic, Ph.D., who conducted work in Kosovo; George Wilson, Ph.D., from the Department of Criminal Justice, who traveled to Kenya; and William R. Nowell III Ph.D., associate professor of English and mass communication, who visited Lithuania.
Fulbright fellows from abroad who have shared their expertise with NCCU include Femi Faseun, music professor from Nigeria; Paul Masamba Sita Nsimba, a criminal justice expert from the Democratic Republic of Congo; and Rizwan Ahmed Ansari, geospatial sciences researcher from India.
Of the 2,110 awards granted in the past year, 56% went to white students, 14% to Asian or Pacific Islander, 8% to Hispanic, and 6% to Black student applicants.
Fulbright leaders have committed to increasing diversity through outreach to minority-serving Institutions, such as NCCU.
Minorities make up approximately 40% of the U.S. population, but according to collegestats.org, students from minority backgrounds receive only 28% of available scholarships overall.