Overview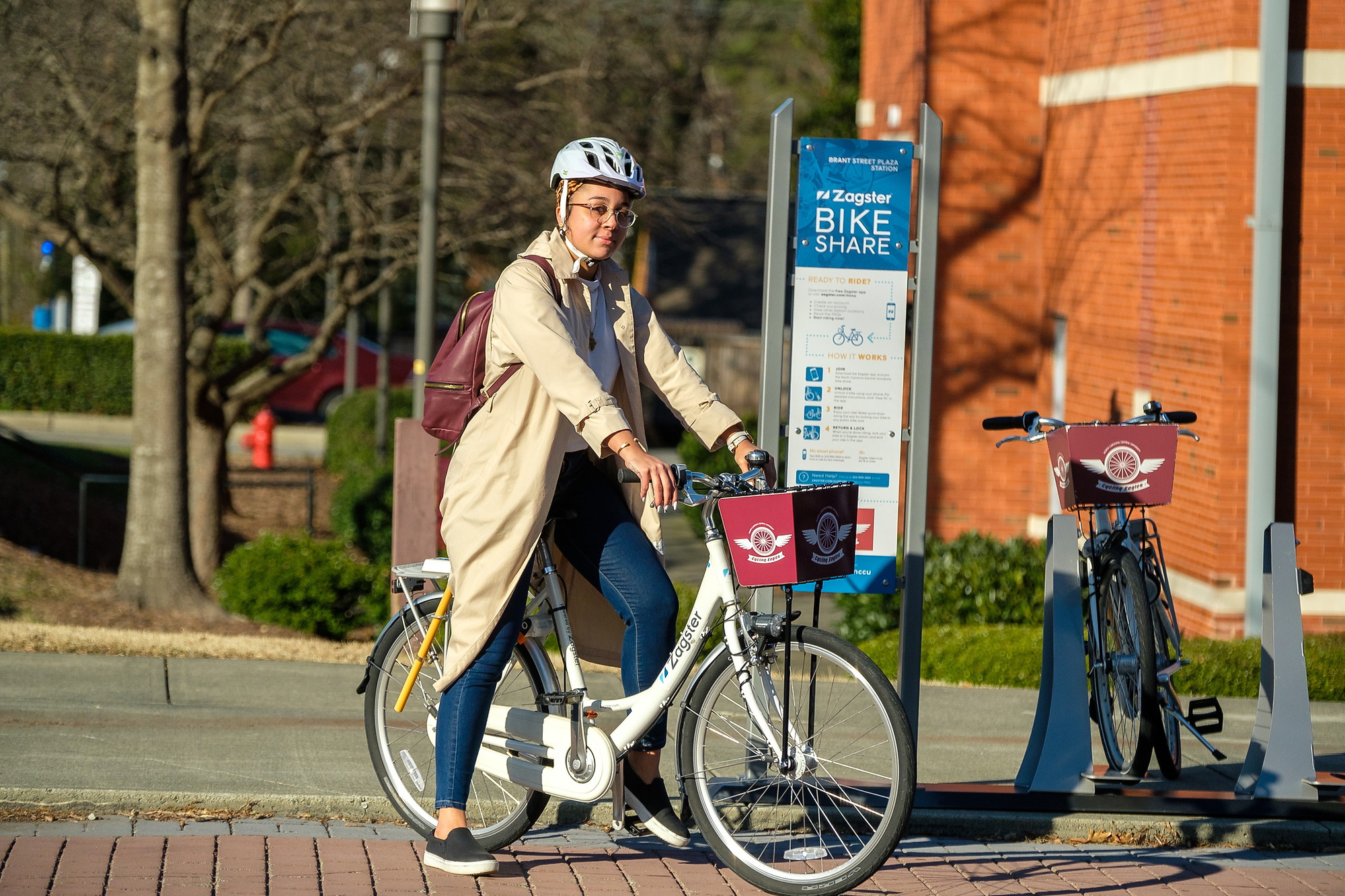 NCCU encourages all students, faculty, and staff to bike.  Biking is a convenient, affordable, and healthy way to get around.
Why Bike?
Campuses provide an ideal (captive) demographic. Millennials historically have a low-car ownership rate and are often more open to multi-modal options for their transportation needs.

Parking on or near campus is expensive, particularly on a campus where a student is paying for the privilege of storing a vehicle that is used only 3–4 times a month.

Campuses are a model setting and landscape. Campuses typically have the layout and land uses that support biking and walking over other transportation modes.

Biking is transit supportive. Biking is an ideal complement to an existing city- or campus-supported transit system. Biking fills in the gaps where those existing transit systems may not reach.
Five Great Reasons to Ride a Bike on Campus
Save money

Zero parking hassle

Become environment friendly

You won't be late for class anymore

Stay fit
North Carolina and NCCU Bicycle and Pedestrian Laws 
View the local laws for bicyclists and pedestrians.
For more information on biking on campus, please feel free to contact Transportation and Parking Services at 919-530-5139.