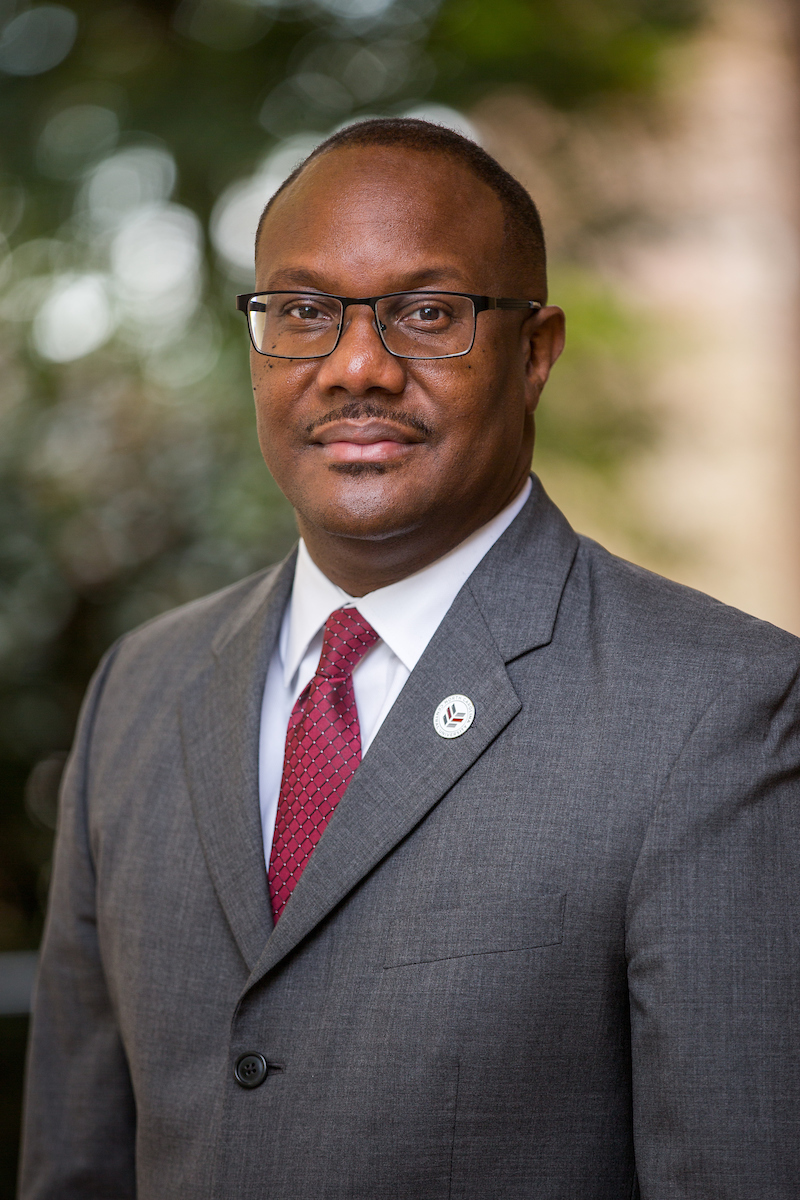 As the chief academic officer for this great University, it is with pleasure that I extend a welcome to the sloping hills and verdant green of North Carolina Central University! For over 110 years, NC Central has specialized in preparing students to excel in the global marketplace. NC Central continues this rich history and tradition through the more than 80 academic degree and certificate programs offered to those who choose to attend.
It is an exciting time to be at NC Central, which consistently ranks as a top Historically Black College or University and the Best Regional University in the South according to U.S. News and World Report. Additionally, NC Central prides itself on a significant number of nationally ranked academic degree programs in areas such as business, counseling, kinesiology and library and information sciences. Our innovative research institutes, such as the Biomanufacturing Research Institute and Technology Enterprise (BRITE) and the Biomedical and Biotechnology Research Institute (BBRI), are leading the way in drug manufacturing and research to address the health disparities that disproportionately affect minority and underserved populations.
Some of the popular majors among NCCU Eagles include Biology, Business Administration, Criminal Justice, Mass Communication, Nursing and Psychology. Students can also broaden their academic experiences through study abroad opportunities in over 50 countries. If it is your desire to pursue studies in the areas of the humanities and fine arts, NC Central is the ideal place for you! NC Central has a rich history in the areas of the fine arts and music. Many great artists and musicians—for example, Ernie Barnes, Donald Byrd, Tom Brown, William Eaton, Shirley Caesar, Elvira Green, Phonte Coleman, Branford Marsalis and 9th Wonder—have either attended NCCU or taught at NCCU.
At NC Central, we are committed to ensuring that we deliver on the Eagle Promise to each and every student. Part of that promise includes preparing graduates who are career-ready or more than qualified to pursue graduate and professional studies. Some of the top hiring industries for NC Central graduates include healthcare, higher education, banking and biotech and life sciences. NC Central graduates can be found across the country at Fortune 500 companies such as Amazon, Bank of America, IQVIA Holdings, Northwestern Mutual and Wells Fargo.
The innovative and transformative vision of Chancellor Johnson O. Akinleye has led NC Central to design the University's strategic plan, "Charting a New Landscape for Student Success." This bold plan sets the University on a trajectory to realize its ambitious goals by 2024. Furthermore, the plan sets the roadmap for how we will teach, how we will engage in research, how students will fare in the marketplace and how NCCU will be a major player, not only in the state of North Carolina but also in the world.
It is an honor and privilege to be a part of the Eagle Family at this moment in time. Despite challenging times in higher education and the global community, NC Central is well poised to deliver on the Eagle Promise and "prepare students to become global leaders and practitioners who transform communities!" 
Come and soar with us!